Get Out's Allison Williams Cast In The Perfection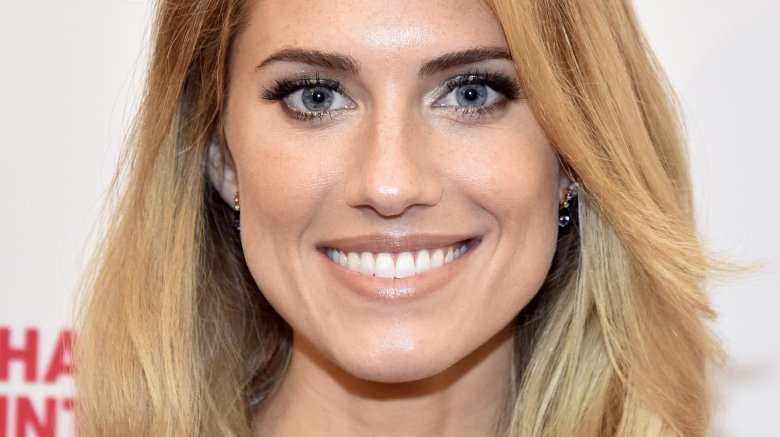 Getty Images
Allison Williams is jumping from one horror flick to another.
Deadline reports that Williams, who played Rose Armitage in Jordan Peele's blockbuster thriller Get Out, has signed on to star in The Perfection. 
Directed by Richard Shepard from a script he wrote with Eric Charmelo and Nicole Snyder, The Perfection is billed as a "horror-thriller that crosses borders and boundaries," and centers around two cello prodigies and one dark obsession. Production on the film is set to start in early 2018 in both Shanghai and Vancouver.
The project reunites Williams and Shepard, as the filmmaker previously took the reins for several episodes of HBO's Girls, in which Williams starred as Marnie Michaels. A standout episode Shepard directed was "The Panic in Central Park" from the show's fifth season. 
Shepard expressed his enthusiasm about re-teaming with Williams at the time of her casting announcement. "It's truly exciting to be reunited with Allison. Our time together during the six seasons of Girls was amazing," he said. "loved watching her grow as an actress, and a person and I was thinking of her the entire time we were writing this movie. I can't wait to bring a different side of Allison to the screen."
Williams added, "Ever since Get Out, I've been looking for a feature that had a similar magical alchemy to it–a writer-director I love, a subject matter that feels urgent and relevant, a character who fascinates me, and a script that feels almost too ambitious to pull off. The Perfection is all of those things, and I cannot wait to bring it to life so everyone can see why this project made me feel both eager and trepidatious (quickly becoming my favorite combination of sensations). Without spoiling it, I'll just say this: We've all been talking about this movie–without realizing that we've been doing so. And I feel very fortunate and grateful to be able to take part in its realization."
Before she appears in The Perfection, Williams will next be seen in the Benedict Cumberbatch-led limited series Patrick Melrose on Showtime.