Jigsaw Makes $1.6 Million At Thursday Previews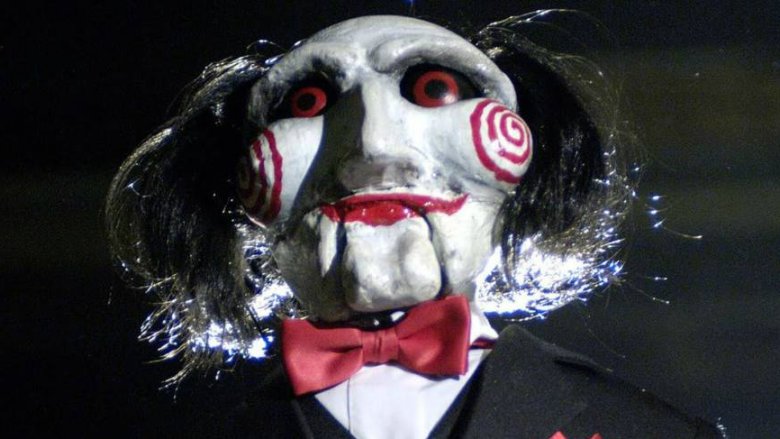 Lionsgate
There's still a lot of life left in the Saw franchise.
Deadline reports that Jigsaw, the eighth installment in the horror series, earned $1.6 million during Thursday night previews at 2,400 theaters. That's just less than the $1.7 million that Saw 3D drew during midnight screenings in 2010. That flick ended up with $22.5 million during its opening weekend.
As of now, Jigsaw is expected to bring in around $20 million this weekend, which isn't bad for a sequel in a long-running horror franchise. Fandango reports that advance ticket sales heading into the weekend are the best ever for any Saw movie. Jigsaw opens wide today (Oct. 27), expanding to 2,941 theaters.
Directed by Michael and Peter Spierig, the movie is set a decade after the death of Jigsaw (Tobin Bell), and centers on a new string of elaborately constructed death traps. All signs point to Jigsaw, but that seems impossible. Matt Passmore (The Glades), Laura Vandervoort (Smallville), Mandela Van Peebles (Roots), and Brittany Allen (All My Children) star.
It won't have much competition at the box office this weekend. Boo 2! A Madea Halloween is the current top title, bringing in $25.5 million during its first week, but it's expected to drop about 50 percent to around $11 million this weekend. The other big releases are Thank You for Your Service and George Clooney's Suburbicon, but they're only projected to make $4 million and between $5 million and $7 million, respectively.