Many Seinfeld Fans Agree This Was The Best Boss On The Show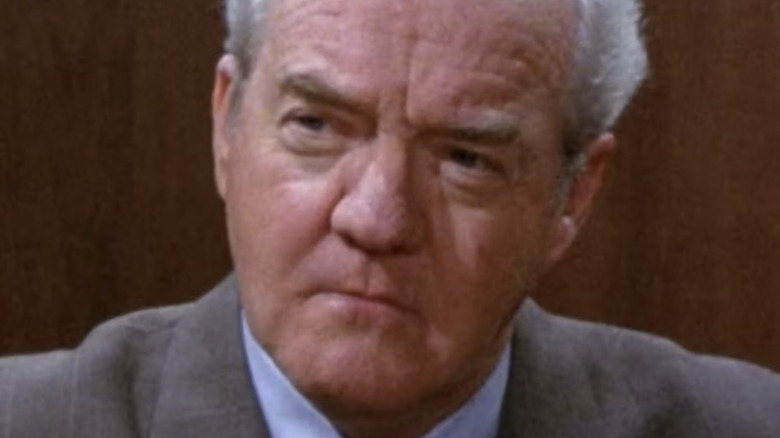 NBC
The secondary characters on "Seinfeld" were equally as hilarious as the four main stars. They were scene-stealers and often elevated the main cast members to a whole new level of hilarity. Think of Jackie Chiles (Phil Richards) and Kramer (Michael Richards), or George (Jason Alexander) and Frank (Jerry Stiller). While the secondary characters on the sitcom were connected to the four leads in different ways, they traditionally fell into three different categories: family members, love interests, and bosses.
Jerry (Jerry Seinfeld) might never have had a boss, but George, Elaine (Julia Louis-Dreyfus), and even Kramer had their authority figures throughout their time on the show. The memorable "Seinfeld" bosses belonged to George and Elaine mostly as they had more than Kramer, whose superiors never lasted longer than one episode (H&H Bagels manager, Brandt-Leland executive).
As George navigated his complicated career and Elaine moved around in the publishing world, we saw several main bosses who could be considered memorable. Over on the "Seinfeld" subreddit, an extremely popular post suggested the best boss ever on the sitcom, which was supported by almost 2000 upvotes and hundreds of comments.
Seinfeld fans on Reddit seem to love Mr. Kruger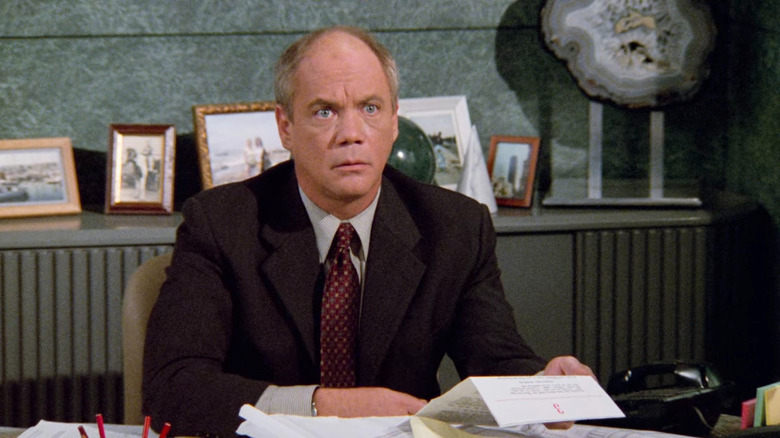 NBC
A Redditor shared a photo of George's boss Mr. Kruger (Daniel von Bargen) to the "Seinfeld" subreddit, claiming he was the best boss ever on the series. With over 1700 upvotes and 200+ comments, a nice chunk of "Seinfeld" fans seemed to agree that the Kruger Industrial Smoothing head was the best boss on the sitcom. The comments section was filled with Kruger's most popular quotes, most of which revolved around his aloof persona. From reminiscing about him not caring about the business moving into the red (or the black, or whatever the bad one is) to showing George he can spin his chair around three times with no feet, Redditors seemed very happy with Kruger overall.
Possibly even more nonchalant about his work than George, Kruger (or K-Uger, whatever you prefer) was the most easy-going boss in the series who debuted in "The Slicer" (Season 9, Episode 7). Surprisingly, he only appeared in four episodes of "Seinfeld," with his last being "The Maid" (Season 9, Episode 19). It feels like he would have been in more episodes for making such an impact on the show.
The other great Seinfeld bosses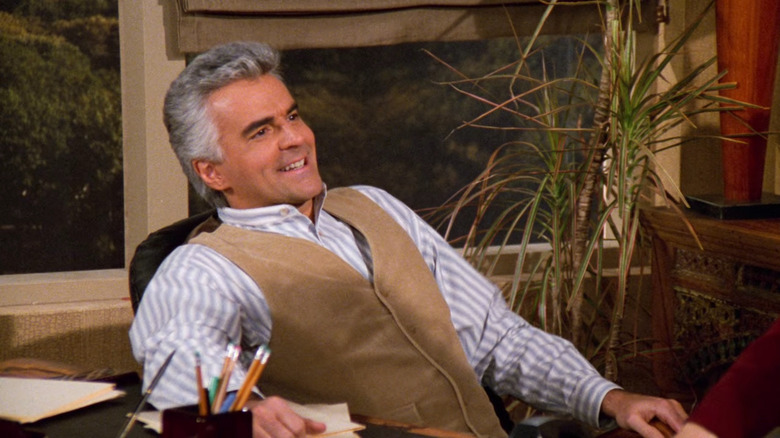 NBC
There's no way we can talk about the best boss on "Seinfeld" without mentioning Mr. Peterman (John O'Hurley). Elaine's eccentric and debonair boss debuted in Season 6, Episode 23 ("The Understudy") and had a 21-episode run.
In the comments section of the Kruger post on the "Seinfeld" subreddit, there were plenty of fans who championed Peterman (aka Jacopo). "J. Peterman will always be my #1 boss. Although Kay-ooo-ger and Steinbrenner are still top notch," one user wrote. "J peterman will not stand for this vile outrageous defamation of character," another added. There were also several Redditors who felt it was a tie between Peterman and Kruger, but a couple of other bosses were thrown into the mix.
Mr. Steinbrenner (voiced by Larry David) was another aloof George boss who certainly brought the laughs and absurdity to "Seinfeld," as did Mr. Wilhelm (Richard Thomas Herd Jr.). Mr. Pitt (Ian Abercrombie) and Mr. Lippman (Richard Ronald Fancy) also had their moments as they constantly pushed Elaine's buttons. While there will never be a unanimous answer among the "Seinfeld" fandom regarding the show's best boss, we can at least all agree they all delivered the comedy.