Morgan Creek Planning To Reboot Ace Ventura, Major League, Dead Ringers And More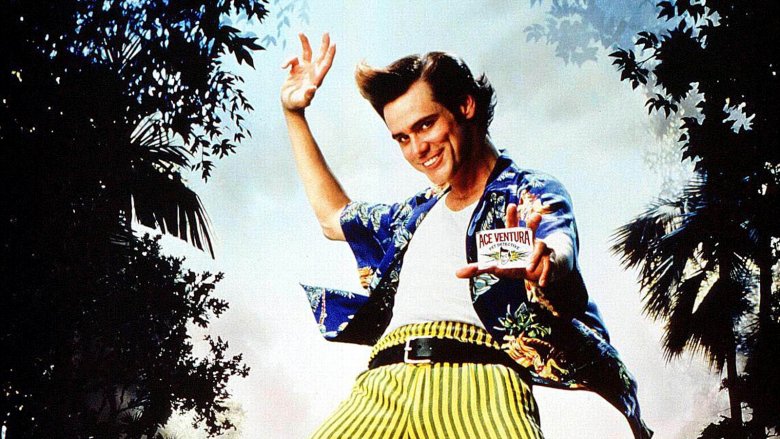 Hey, remember the 90s? Morgan Creek certainly hopes not, as the movie studio has announced that it plans to pursue a reboot, on TV or as a movie, of just about every film that it's ever made in its 29 year history, according to a report by Deadline.
According to the Deadline story, which emphasizes reboots currently in development for Ace Ventura, Young Guns, and Dead Ringers, the company is seemingly willing to reboot everything it has access to in its library of 60+ films, adopting a content strategy that appears to be basically hurling a shelf of old VHS tapes against the wall and seeing what sticks.
The film studio also announced that it is officially changing its name from Morgan Creek Productions to Morgan Creek Entertainment Group.
Audiences both online and off have lamented for years that Hollywood lacks originality, and only seems capable of pursuing sequels and reboots, but to see a studio explicitly reveal its plan to reboot as many of its own movies as possible is still somewhat shocking when it's laid out so explicitly. 
The quotations in the article from MCEG executives punctuate this aspect of the story hilariously, noting that the company hardly cares if a property is revived via a TV series or by a movie—so long as it's revived.
 "We are platform agnostic," said Barbara Wall, head of content for MCEG.
The first step of Morgan Creek's strategy to remake its library began with The Exorcist TV series on Fox, which is now in its second season—and to be fair, the series has been well-received critically over the course of its run, after being met with skepticism upon its initial announcement. Still, the decision to tee off with that well-known property was also a thoroughly pragmatic one.
"We figured it was the best, most recognizable title to go out with," said David Robinson, president of the company and son of its founder, James. "We loved the idea behind it and its prospects, domestically and internationally."
For its Ace Ventura reboot, Robinson said the idea is "to do a mainstream theatrical production relaunch," with groundwork laid out for a sky's-the-limit number of sequels. "Because it's episodic in nature, about a pet detective, it also lends itself to a traditional single-camera series franchise."
Robinson also said that the studio would love to have Jim Carrey reprise his 1994 role as the pet detective in a passing-the-baton fashion, with his character's legacy of pet detecting to be carried on by a long-lost son or daughter.
Among the other projects Deadline confirmed were in the works are a TV series reboot of Clive Barker's Nightbreed and another one for David Cronenberg's Dead Ringers, conversations about which are currently being held with a potential showrunner. Deadline notes that both directors have been supportive of the reboot projects. 
Robinson and Wall say that they want their remake-heavy strategy to be respectful to the material they're using, prioritizing getting blessings from original creators and honoring them by adopting a more soft reboot/homage-style approach. Other movies Deadline notes as likely to receive the remake treatment from the company soon are the baseball comedy Major League, the thriller Pacific Heights, and the prep school horror movie Diabolique.
Despite the numbing feeling of déjà vu this news invites, the studio insists that it plans to maintain a balanced portfolio in its creative output, producing 50% original material and 50% remakes. 
"We don't want to take out all titles at once and cannibalize them," Robinson said.