The Dog Sketch That Had Cecily Strong Breaking Character On SNL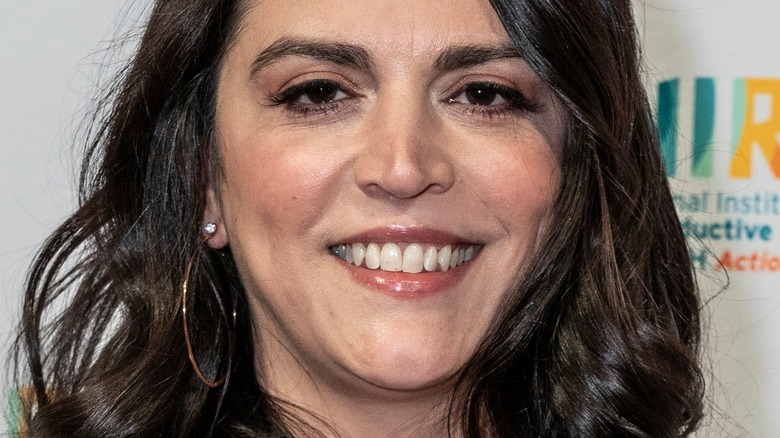 Lev Radin/Shutterstock
One of the great things about "Saturday Night Live" is that it lives up to its title. Everything is filmed live in front of a studio audience, so you never know what may happen next. Normally, the cast are consummate professionals who are able to deliver their lines with gusto. But no matter how professional an actor is, sometimes something will happen that's so funny, you can't help but crack a smile. 
Breaking during a sketch has occurred quite a few times over the years on "SNL." It's happened so many times that BuzzFeed was able to round up a list of the 24 best character breaks of all time on the series, and that's not even including every single instance. It's hard to pick just one favorite character-breaking moment because they're all so special in their own unique ways. But for what it's worth, you must include the "Dog Court" sketch for how seemingly no one can keep it together throughout its runtime. 
Cecily Strong brought down the house with the pug bit
The "Dog Court" sketch has a straightforward premise. It's a parody of court shows like "Judge Judy," except all of the infractions have to do with faux pas one might make at a dog park. And naturally, everyone there has a dog with them, from the bailiff to the plaintiff. The sketch pretty much revolves around the adorable pups, and more or less, everybody cracks up at one point during the sketch. 
Things start with this fourth-wall breaking courtesy of Chris Redd, who's playing the bailiff. He's holding a white dog with him, and it's just so cute that he can't help but give it a little kiss. Everyone's having a good time by actually having the canines on set, but arguably, no one has it better than Cecily Strong a few minutes into the sketch when she holds a pug who can't help but be a bit squirmy. Strong tries her best to keep it together and get her lines out, but it's to no avail. She laughs her butt off while trying to get the pug to settle down, and it's hilarious all the way through. 
One thing's clear from this sketch: more live dogs need to make their way to the "SNL" stage.