The R-Rated Movie You Likely Forgot Starred Cameron Boyce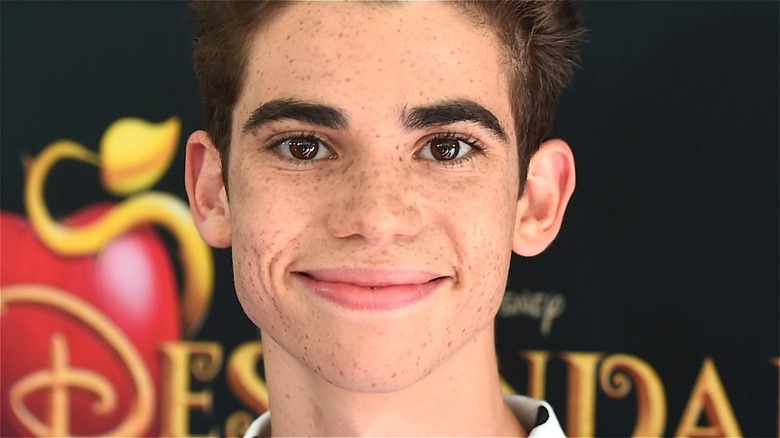 Alberto E. Rodriguez/Getty
Most actors have starred in certain movies or TV shows that even their most loyal of fans don't know about. That's especially true of any child actors who have been able to keep their careers going for more than just a few years. Therefore, it shouldn't come as much of a surprise to learn that even the late Cameron Boyce once starred in a movie back in 2008 that his fans, especially those who know best him for his family-friendly work, have likely forgotten about.
Boyce, who tragically passed away at the age of 20 (via The New York Times), is most well-known for his performances in a handful of Disney Channel shows and movies that were released throughout the 2010s. In specific, Boyce began to earn some early attention in 2011 when he landed the recurring role of Luke Ross on the Debby Ryan-led series, "Jessie." 
Boyce's fame continued to grow in 2015 when he appeared as Carlos, the son of Cruella de Vil (Wendy Raquel Robinson), in the Disney Channel original movie, "Descendants." He went on to reprise his role as Carlos in "Descendants: Wicked World," "Descendants 2," and "Descendants 3."
Outside of his work for the Disney Channel, Boyce also had notable recurring roles on the HBO original series "Mrs. Fletcher" and the Amazon Prime musical TV show "Paradise City." Additionally, long before he appeared in those TV shows or in "Descendants," Boyce actually made his big-screen debut in one forgotten 2008 horror movie.
Cameron Boyce played Michael Carson in Mirrors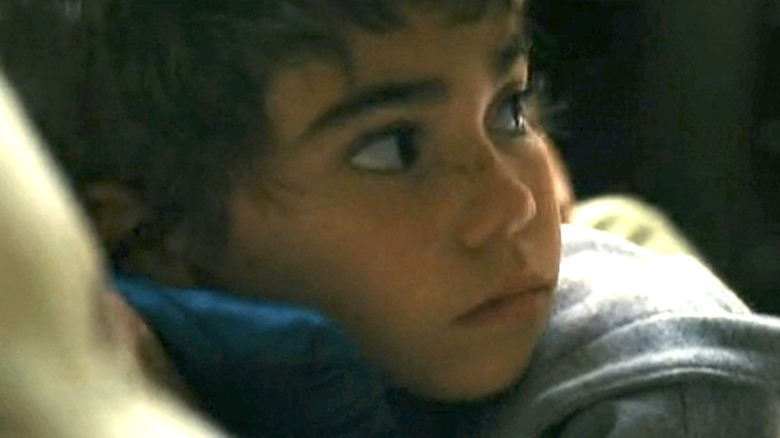 20th Century Fox
In 2008, Cameron Boyce starred as a young boy named Michael Carson in "Crawl" director Alexandre Aja's supernatural horror film, "Mirrors." The film, which earned only a little over $78 million at the worldwide box office, follows a former cop as he and his family begin to be targeted by a malevolent force that is attempting to use mirrors to make its way into the physical world. In addition to Boyce, the film's cast boasts a number of recognizable stars, including Kiefer Sutherland, Paula Patton, Amy Smart, Jason Flemyng, Mary Beth Peil, and John Shrapnel.
The film, which is a remake of a 2003 South Korean horror movie titled "Into the Mirror," wasn't received well by critics or casual viewers when it was initially released in 2008. While the movie managed to more than double its $35 million production budget at the box office (via The Numbers), it currently boasts a low 15% Tomatometer score on Rotten Tomatoes.
The film's audience score sits slightly higher at 44%, but that isn't high enough to earn "Mirrors" a "Fresh" rating. In their review of the film for Entertainment Weekly, Owen Gleiberman wrote, "The director, Alexandre Aja, knows how to reflect the fear in people's heads, but he gets too ensnared in a backstory that's just gothic business as usual." However, in their write-up of the movie for Reel Film Reviews, David Nusair actually praised "Mirrors," observing that it is "often far more entertaining than it has any right to be."
"Mirrors" is, notably, the only horror movie that Boyce ever appeared in. Fortunately, it's clear that the film's poor reception hasn't tainted Boyce's legacy in any tangible way.
Cameron Boyce's legacy lives on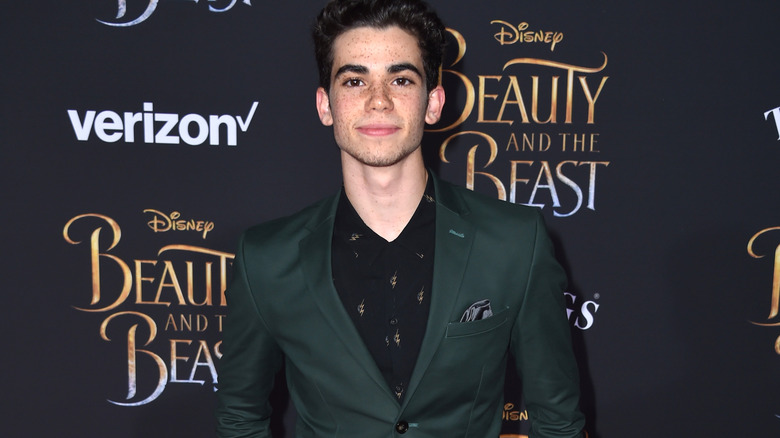 Frazer Harrison/Getty Images
Cameron Boyce died in July of 2019 from epilepsy (via Insider). As a result, Boyce's growing screen career was unexpectedly cut short. 
After making his acting debut in 2008, Boyce turned in his last screen performance as Simon in the first season of "Paradise City," which premiered on Amazon nearly two full years after his death. But despite the fact that Boyce's career ended in 2019, his legacy continues to live on. In fact, many of the actors and collaborators that he worked with over the years have been consistently willing to sing his praises and speak openly about the positive experiences that they shared with him.
Following Boyce's tragic death, several of his most notable co-stars took to social media to pay tribute to him. Adam Sandler, for instance, tweeted, "Too young. Too sweet. Too funny. Just the nicest, most talented, and most decent kid around. ... Thank you, Cameron, for all you gave to us. So much more was on the way. All our hearts are broken." In addition to Sandler, several of Boyce's Disney Channel collaborators were also quick to publicly pay their own tributes to him (via E! News).
Three years after his death, Boyce's "Descendants" co-star, Sofia Carson, even took a moment to remember him, writing on Instagram in July of 2022, "Three years without you. I love you, forever. I miss you, forever." Carson's post proves that, among other things, the death of Boyce continues to be felt deeply by both his fans and loved ones. 
However, while Boyce will forever be missed, there's no denying that he left behind an impressive assortment of movie and TV performances that his fans can continue to enjoy for many years to come, including his supporting turn as Michael Carson in "Mirrors."