Thor: Ragnarok Behind-The-Scenes Clip Introduces Thor's 'Revengers'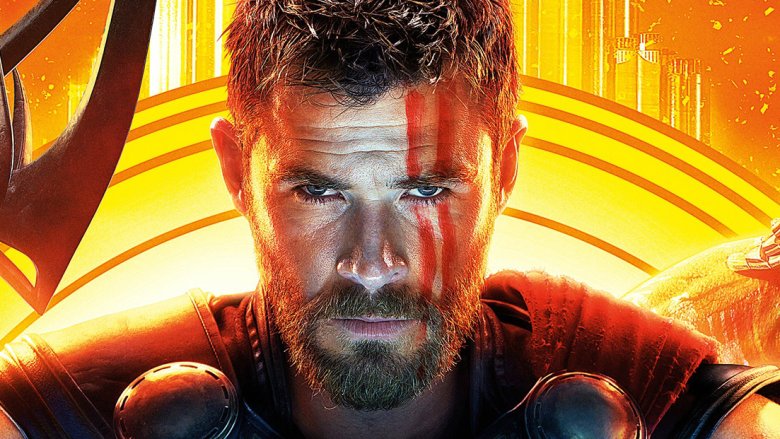 Getty Images
You have to wonder if there's any jealousy on Earth over the new friends Thor's managed to pick up since he left the planet. They certainly look like they're having more fun out there than the increasingly fractured and corporate Avengers, anyway.
A new behind-the-scenes clip of Thor: Ragnarok from Marvel Studios goes more into detail of the new and returning allies that will have the Odinson's back in his next adventure on the fringes of the galaxy, and you can check it out right now. 
Thanks to previous promo spots, we've already been introduced to the Odinson's hastily-assembled team of superheroes, which he clumsily dubs "the Revengers" in his pitch to newcomer Valkyrie. But this featurette goes more into detail on how the demigod squad will interact with each other during and in between their battles. 
"It's called the Revengers," Thor says to Valkyrie. 
"'Revengers?'" she repeats.
"Because I'm getting revenge. You're getting revenge." 
Thor then turns to Bruce Banner, who stammers an admission that he's "undecided." That's fair.
We're already well-aware of Thor, Hulk, and of course Loki, who would be so much more easily hate-worthy in this movie if he didn't look so damn cool flipping those knives around like an unbelievable G. So the real star of the show in this featurette is Tessa Thompson's Valkyrie, a hard-drinking, free-loving warrior of literally otherworldly strength.
Check out the featurette below, and savor the last bits of new footage you're likely to get before the movie's theatrical release.
The cast of the third Thor movie—which is, by the way, getting absolutely glowing reviews so far—includes Chris Hemsworth as the Odinson, Mark Ruffalo as Bruce "The Hulk" Banner, Tom Hiddleston as Loki, Cate Blanchett as Hela, Jeff Goldblum as the Grandmaster, Anthony Hopkins as Odin, Idris Elba as Heimdall, and the voice talents of director Taika Waititi as the nigh-invulnerable Korg. 
Thor: Ragnarok strikes theaters in the United States on November 3.