The South Park Location You Likely Didn't Realize Exists In Real Life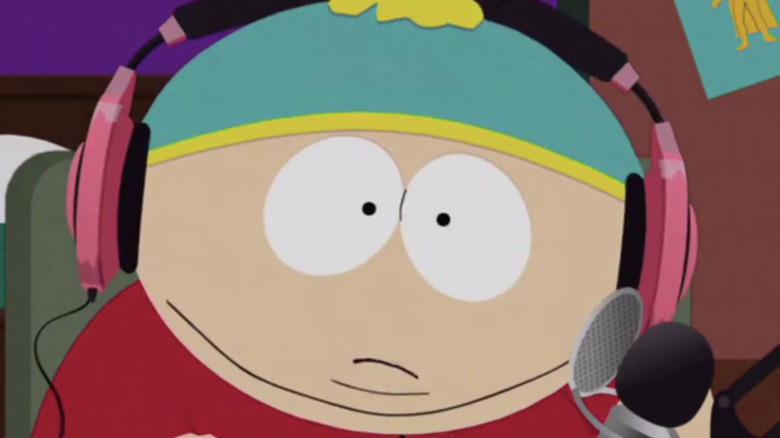 Comedy Central
Over the years, "South Park" has taken audiences on some hilarious adventures, visiting all kinds of fascinating locations. Some stand out more than others, and there are some on the list that fans would love to check out if they actually existed. 
Numerous locations in the fictional town of South Park, Colorado, have been sites of many of the show's most noteworthy moments. South Park Elementary, Park County Police Station, and City Hall have been frequently featured in many of the series' well-received entries. The South Park Mall was the place used for the show's "Game of Thrones" parody, and Starks Pond is the area where Eric Cartman (Trey Parker) was abducted by aliens in the first episode. 
There have also been several prominent locations featured outside of the town. The "Imaginationland" trilogy was an epic endeavor, originally intended as a "South Park" movie, that featured a "Ready Player One" amount of characters from other franchises fighting in a "Lord of the Rings"-style battle. And it would be a mistake not to recognize Randy Marsh's (Trey Parker) side-splitting efforts to grow his marijuana business, all happening at Tegridy Farms.
From Tom's Rhinoplasty to SoDoSoPa, there is no shortage of worthwhile establishments the ratings powerhouse (via CNN) has showcased on-screen that fans would love to see in reality. Luckily, one fan-favorite spot that appeared in an episode is, in fact, real, and people can visit the place that Cartman loves so much.
Casa Bonita is a real place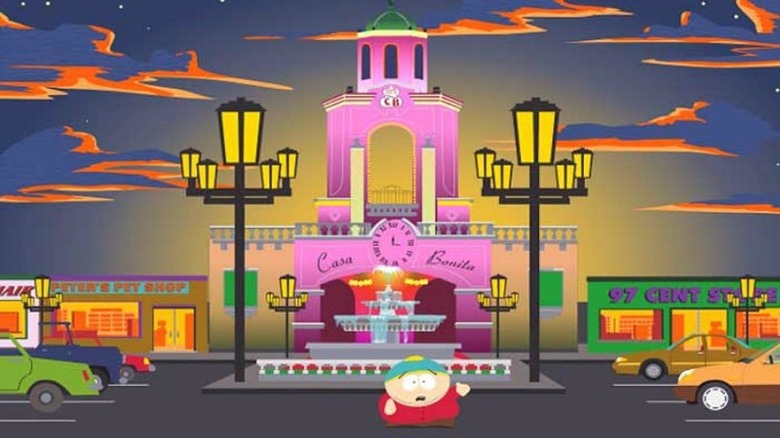 Comedy Central
In Season 7, Episode 11, Kyle Broflovski (Matt Stone) finds out that for his birthday, he gets to go to the restaurant Casa Bonita, which is known for its food and attractions. When Eric Cartman (Trey Parker) finds out he is not invited, he hatches a plan to replace Butters Stotch (Matt Stone) that involves having him hide at a cabin in fear of a meteor striking the planet. Butters is then considered a missing person. Cartman gets to go, but as soon as they arrive, everyone learns the truth, forcing him to run through the restaurant to eat all the food and experience everything he can before he is punished for what he has done.
For anyone wondering if this place is real, a user on Reddit posted an image of the restaurant, which is located in Denver, Colorado. In 2021, Matt Stone and Trey Parker purchased Casa Bonita (via The Hollywood Reporter). According to The Denver Post, the establishment has been closed since the pandemic began, and in 2022, the fountain outside was removed due to a damaged foundation.
The "Casa Bonita" episode is one of the series' highest-rated episodes ever on IMDb. People say location is everything, and this festive spot ended up being a place worth visiting for "South Park."