Jamie Foxx Reuniting With Ray Director For Signal Hill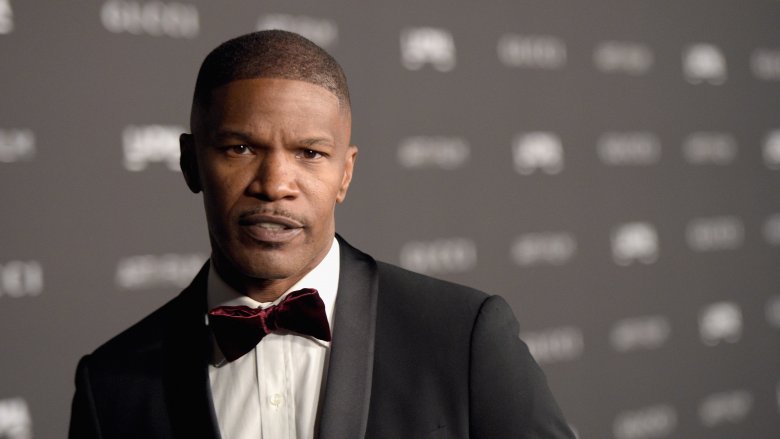 Getty Images
Jamie Foxx is telling the life story of another black icon on-screen with the Academy Award-winning director of his Ray Charles biopic Ray, according to a report by Deadline.
Taylor Hackford, who has had a long and robust career in filmmaking stretching back into the 70s, is reuniting with Foxx for the upcoming movie Signal Hill, the working title of his retelling of a 1981 police brutality case in Signal Hill, California. 
That case centered around the murder of Ron Settles, a black running back for the Long Beach State 49ers college football team who was killed while in police custody, found dead in his cell the morning after his arrest, severely beaten and hanged. Despite extreme physical evidence to the contrary, such as injuries to his head and legs, police characterized Settles' death as a suicide—no one was prosecuted for involvement in his death, and the city of Signal Hill settled with the Settles family for a large sum. 
Settles had been arrested for failing to produce his driver's license.
The outrage surrounding Settles' murder attracted the attention of the activist attorney Johnnie Cochran, as well as investigative reported Mary Neiswender, who doggedly covered the story of Settles' death and the cover-up that followed. An autopsy would later prove that Settles had been choked to death while in police custody by another party, who has to this day never been identified or punished.
Foxx will play Elmer "Geronimo" Pratt, a former leader of the Black Panthers and a client of Cochran's. The lawyer spent years helping overturn a murder conviction Pratt had received which sent him to prison for 27 years for a crime he did not commit. In addition to securing Pratt's release, Cochran worked to settle a false imprisonment suit for Pratt to the tune of $4.5 million. Pratt died a free man in 2011 after devoting his life to helping other people who were victims of wrongful convictions.
Anthony Mackie will star in Signal Hill as Johnnie Cochran, with Elizabeth Banks taking on the role of Mary Neiswender. They will be working from a script by David McMillan, whose previous writing credits include the television series Lucifer and Sleepy Hollow.
Production on Signal Hill is expected to begin in January.