Everything Coming To Amazon Prime In November 2017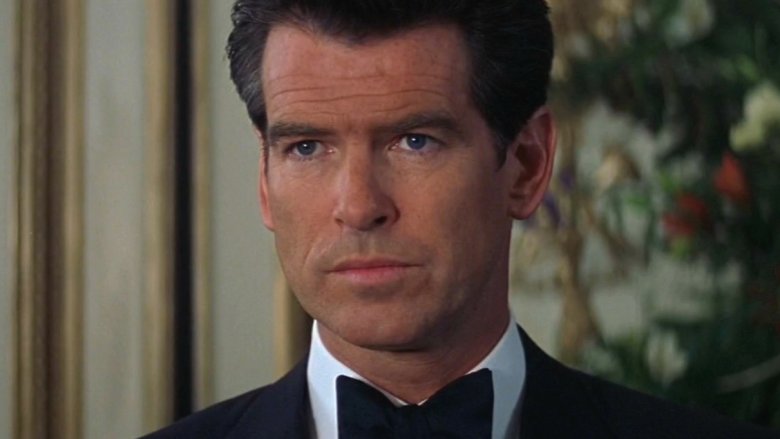 November usually involves a lot of family time, and that often means a lot of hours nestled around the glow of the TV. So Amazon Prime is giving us some big-time crowd-pleasers to keep the conversation light.
In addition to three Thursday Night Football games, a ton of James Bond flicks will be available, ranging from the Sean Connery era through Pierce Brosnan's reign. That should keep at least one of your uncles happy. 
But if you're looking for newer fare, Amazon will have plenty of options with the first season of Falling Water, the Brad Pitt romantic thriller Allied, and a pair of critically acclaimed flicks: Kumail Nanjiani's The Big Sick and Denzel Washington's Fences.
Check out everything coming to Amazon Prime below.
Available November 1
A Knight's Tale
A View To Kill
Airplane II: The Sequel
Airplane!
Altar Egos
Bad Boys
Beauty Factory
Bram Stoker's Dracula
Chasing the Star
Crocodile Dundee
Crocodile Dundee II
Dances With Wolves
Diamonds Are Forever
Die Another Day
Dirty Work
Dr. No
For Your Eyes Only
From Russia With Love
GoldenEye
Goldfinger
Kiss Kiss Bang Bang
Legally Blondes
License to Kill
Live and Let Die
Moonraker
Never Say Never Again
Nowhere to Run
No Way To Live
Octopussy
On Her Majesty's Secret Service
Redeemer
Speed Racer
St. Elmo's Fire
The Beautiful Ones
The Cell
The Departed
The Little Tin Man
The Living Daylights
The Man With the Golden Gun 
The Peacemaker
The Pursuit Of Happyness
The Spy Who Loved Me
The World Is Not Enough
Thunderball
Tomorrow Never Dies
Unforgettable
Up in the Air
You Only Live Twice
Available November 3
Falling Water: Season 1
The Only Living Boy in New York
Available November 4
Tyler Perry's Boo! A Madea Halloween
Available November 5
Life On the Line
The Lovers
Available November 6
Among Us
Pearly Gates
Available November 7
Home Fires: Season 2
Fifty Shades of Black
Available November 9
Thursday Night Football: Seahawks vs. Cardinals
Armed Response
Available November 10
Allied
Available November 13
Baby Steps
Broken Mile
Orion
The Patent Scam
Available November 16
Thursday Night Football: Titans vs. Steelers
Shot Caller
Available November 17
Landline
Available November 19
Man Down
Available November 20
Before the Sun Explodes
Blood Ransom
Available November 21
Dark Angel: Season 1
Available November 23
Home Remedy: Season 1
The Stinky and Dirty Show: Season 2
Available November 24
Fences
The Big Sick
Available November 27
London's Finest
Panic
The Incomparable Rose Hartman
Available November 28
Click Clack Moo Holiday
Available November 29
The Marvelous Mrs. Maisel: Season 1
The Circle
Available November 30
Thursday Night Football: Redskins vs. Cowboys
Ogar: Will Of Steel