Robert Guillaume, Emmy-Winning Benson Actor, Dies At 89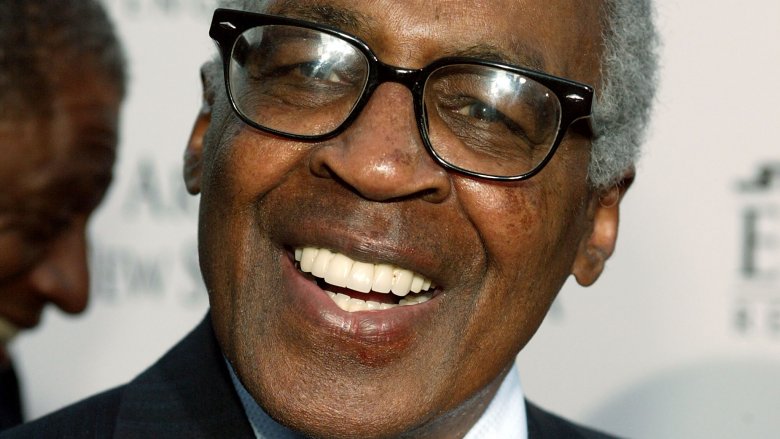 Getty Images
Robert Guillaume, the Emmy Award-winning actor revered for his roles on television sitcoms Benson and Soap, has died (via Deadline). Guillaume's widow, Donna Brown Guillaume, confirmed that he passed away after battling prostate cancer. He was 89 years old. 
Before he broke into acting, Guillaume attended St. Louis University and Washington University, and later served in the U.S. Army. He began acting in the theater scene, appearing in the very first all-black production of Guys and Dolls as Nathan Detroit, a performance that earned him a Tony Award nomination in 1977. Guillaume was also the first black actor to play the eponymous masked man in Phantom of the Opera during its Los Angeles production. 
On the small screen, Guillaume had a long-running career that spanned many different projects, but his work on ABC's Soap from 1977 to 1979 and the spinoff series Benson from 1979 to 1986 earned him immense recognition and admiration. For his role as the sarcastic, dryly funny, and quick-witted butler Benson DuBois, Guillaume won the Emmy for Outstanding Supporting Actor in a Comedy or Comedy-Variety or Music Series in Soap and the Emmy for Outstanding Lead Actor in a Comedy Series in Benson. 
Though Benson DuBois is Guillaume's most recognized role, the actor admitted that he was unsure of how to feel about landing the part at first. "When I got the role of Benson, I was not the happiest camper," Guillaume admitted to Entertainment Tonight in an interview last year. "I had reservations 'cause you're serving food, you're serving a family and all that sort of thing, and it thrusts you back in time. It's as though nothing has changed since 1800. But then the more I examined the role and read the script, I figured out a way to take some of the stench off the idea."
Guillaume went on to star in Aaron Sorkin's short-lived series Sports Night, which ran from 1998 to 2000. The actor portrayed television executive Isaac Jaffe. His other television credits include All in the Family, A Different World, Good Times, North and South, The Fresh Prince of Bel-Air, The Jeffersons, and The Robert Guillaume Show, among many others.
He had a plentiful career on the silver screen as well, best known for voicing the eccentric mandrill shaman Rafiki in Disney's classic animated film The Lion King and in the movie's numerous spinoffs and sequels. Guillaume also appeared in Big Fish, First Kid, Lean on Me, The Meteor Man, and Spy Hard, and even voiced Dr. Eli Vance in the popular video game Half-Life.
Our thoughts are with Guillaume's family and friends during this time of mourning.