Fifty Shades Of Grey Director Adapting A Million Little Pieces For Film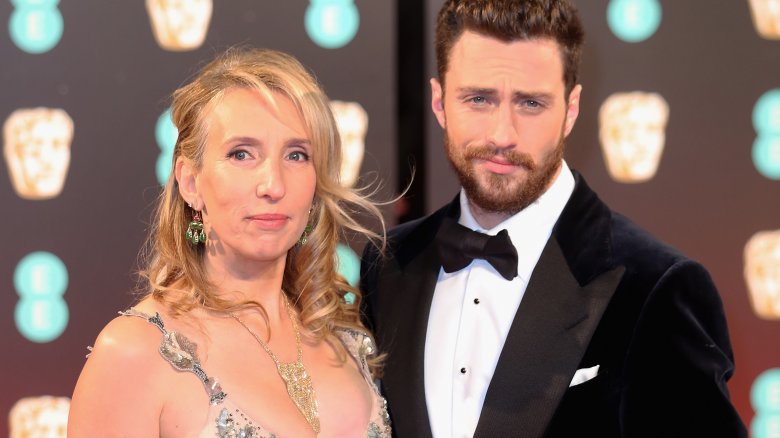 Getty Images
Fifty Shades of Grey director Sam Taylor-Johnson is turning her sights toward another wildly notorious work of fiction, according to a report by Entertainment Weekly.
Together with her husband, Aaron Taylor-Johnson, the director will bring James Frey's 2003 book A Million Little Pieces to the screen. It is the second time the two have worked together on a movie, the first being the 2009 John Lennon biography Nowhere Boy.
A Million Little Pieces, a bestseller which was marketed as a memoir about a young man's chaotic years spent wrestling with drugs and alcohol, became the subject of controversy after it was revealed in 2006 that many of the book's events had been fabricated. Frey was criticized for exaggerating his life story and being deceitful to sweeten the narrative surrounding his book in an effort to propel himself toward further success in publishing.
The timing of the adaptation feels strikingly unusual, considering that the discrediting of the book's subject matter tarnished its reputation and seemingly relegated it to the realm of pop culture trivia over a decade ago.
The book was originally slated for a cinematic adaptation shortly after its release from Warner Bros. and Plan B Entertainment, working with a screenplay written by Frey. This adaptation fell apart in the wake of the controversy. The Taylor-Johnsons, meanwhile, will be working from a script they wrote themselves.
A Million Little Pieces will be directed by Sam Taylor-Johnson and star Aaron Taylor-Johnson, with more casting details expected soon. 
Recently, Sam worked on the Naomi Watts-starring Netflix series Gypsy, directing and executive producing its first two episodes. Aaron was nominated for a Golden Globe for his work on the 2016 movie Nocturnal Animals, and previously appeared in Avengers: Age of Ultron and Gareth Edwards' Godzilla.