Stranger Things' Joe Keery Has An Amazing Side Gig You Likely Didn't Know About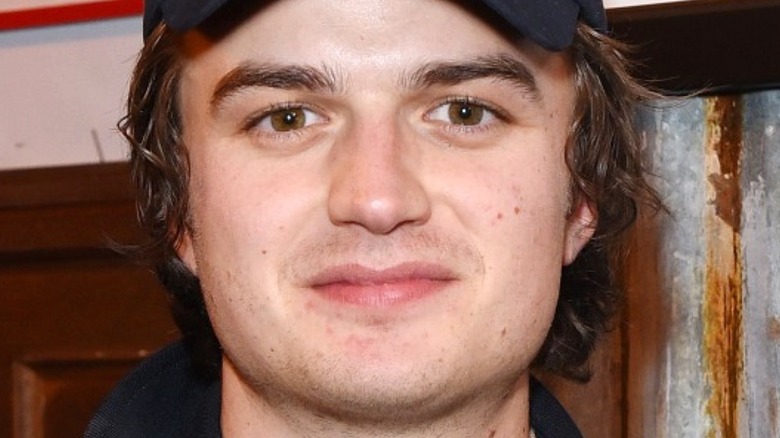 Presley Ann/Getty
The ultra-popular Netflix sci-fi drama "Stranger Things" has introduced the world to a plethora of young actors, including Joe Keery. For the four seasons, Keery has portrayed Steve Harrington. After he is introduced as a typical high school jock — and the ill-suited love interest of Nancy (Natalie Dyer) — in Season 1, Steve slowly evolves into a compassionate character, an older brother figure to many of the younger characters, and an unsuspecting hero. Furthermore, by Season 4, it was beyond clear that Steve is one of the main characters of "Stranger Things," and he is both present and integral to all of the supernatural drama that occurs.
Keery has also explored other acting projects outside of "Stranger Things." In 2020, he starred in the comedy horror film "Spree," before playing a supporting role in the Ryan Reynolds-led "Free Guy" in 2021. But he doesn't focus all of his energy on acting. In fact, he has another side gig that you may not have known about.
When he's not acting, Keery is busy making music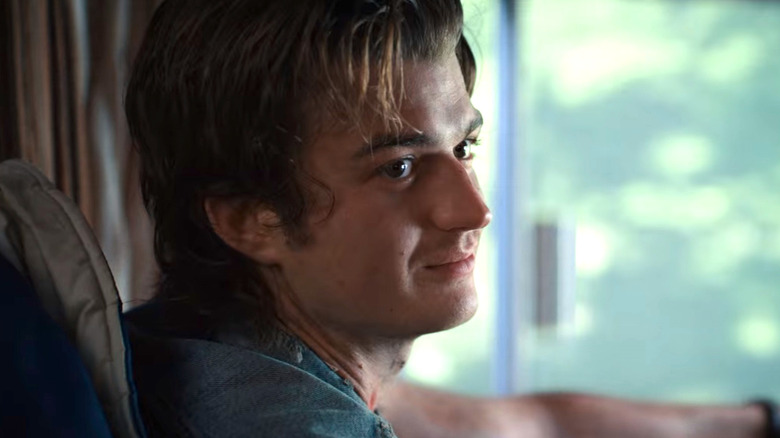 Netflix
When he's not acting, Joe Keery can be found making music. When "Stranger Things" was first released in 2016, Keery was in a band called Post Animal. He talked about the band extensively in an October 2016 interview with Coup de Main magazine, noting that the group was working on a new album. That studio album, "When I Think of You in a Castle," was released in 2018. However, in 2019, Keery revealed to Bustle that he would no longer be touring with Post Animal, citing his acting commitments as the reason his attention was pulling his focus away from the band.
There was also another reason for Keery's decision to step away from the band. He told Bustle, "It's important to disassociate Steve from 'Stranger Things' to the band because I think it will eventually hurt the band. Those guys are such talented musicians ... I think it's important that they're hitting the pavement for a while and making a name for themselves and it's not necessarily associated with 'Stranger Things.'"
Since leaving Post Animal, Keery has continued pursuing music via a solo project called Djo. As Djo, Keery put out his first studio album, "Twenty Twenty," in 2019 and recently announced his upcoming sophomore album, "Decide" (via Uproxx).
He says acting and music offer him different creative outlets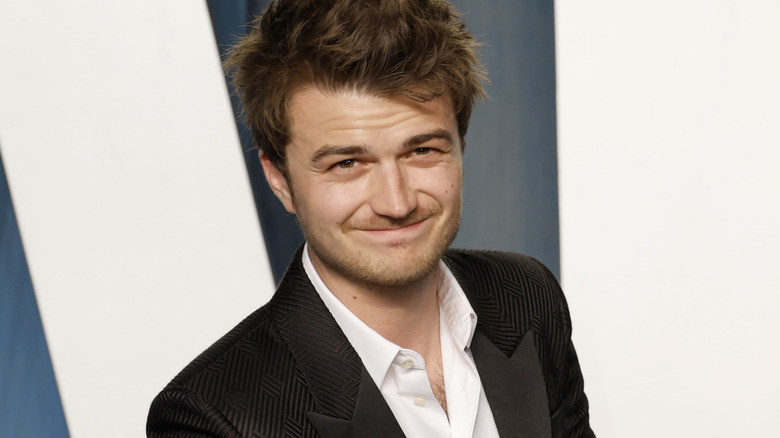 Frazer Harrison/Getty Images
During a May 2021 interview with Clash, Joe Keery talked about balancing his two passions: acting and music. He said, "I think they are definitely flexing creative muscles differently." Still, he finds similarities between the two creative endeavors.
The "Stranger Things" star elaborated that he found working on a TV show to be comparable to being in a band, as you act as one of many moving parts. In the same vein, he explained that working as a solo artist is more similar to being a director, in that you oversee the entire endeavor. He added, "It's nice to kind of you know, do both of those things. At the end of the day, I've kind of been interested in both acting and music since I was a kid. And I'm just incredibly fortunate enough to be in a place where I can make a living from it."
In an even earlier interview — a November 2020 chat with DIY – Keery discussed the pitfalls of being a musician when he is known for being an actor. When interviewer Elly Watson asked how the "Free Guy" alum navigated getting listeners to take his music seriously when he's mostly known as "Steve from 'Stranger Things,'" he cheekily responded that he's open to suggestions. He added, "The way that I look at it is the reason I'm doing it is because I really enjoy doing it ... I'm lucky where acting is my day job, and I'm getting paid to do it, so with music I can just do what I want to do."