The SNL Cast Member Fans Feel Is Drastically Underrated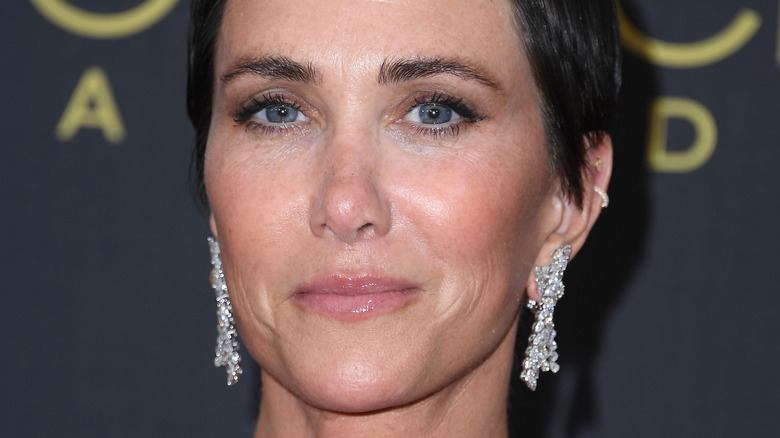 Steve Granitz/Getty Images
NBC's "Saturday Night Live" has introduced many comedians to the mainstream who have gone on to become major Hollywood stars. It's hard to believe that actors and comedians like Kristen Wiig, Molly Shannon, and Eddie Murphy may have experienced wildly different career paths if it weren't for the sketch comedy show. "SNL" has always been a reliable source of laughter at the absurdity of the world around us, whether the jokes are in reference to current events or not, and its quick-witted cast is a major part of that legacy. 
Many of the most prominent "SNL" alumni receive well-deserved recognition for their impacts on comedy. They've gone on to create and/or star in wildly popular movies and TV shows – everything from "Bridesmaids" to "Barry" — and receive the accolades to go with it. Since there have been so many comedians to grace the "SNL" cast, there are several that are drastically underrated in comparison to greats like Chris Rock or Will Ferrell. Fans of the series took to Reddit to give credit to one comedian, in particular, who was a mainstay on the show in the early 2000s and starred in some of the funniest sketches of all time. 
Rachel Dratch is one of SNL's most underrated stars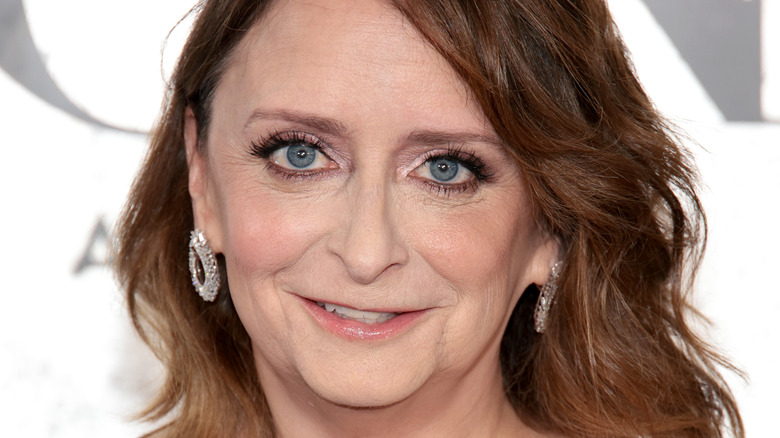 Dimitrios Kambouris/Getty Images
"SNL" fan u/sflopro took to Reddit to shout out Rachel Dratch, a comedian who was a mainstay on the show from 1999 to 2006, a run that saw her overlap with many of the series' greats such as Tina Fey, Jimmy Fallon, Maya Rudolph, Amy Poehler, and Seth Meyers. "Why is she not considered to be one of the funniest women on the show," the user asked. 
After leaving "SNL," Dratch has appeared on shows like "Mr. Mayor," "30 Rock," "Parks and Recreation," and "Unbreakable Kimmy Schmidt." Her career is undoubtedly impressive, but she is considered underrated by many fans. Compared to the post-"SNL" careers of some of her contemporaries like Poehler and Fey, she tends to play more supporting or bit parts. "Super underrated, mostly because she was at the beginning of a ridiculous run of talented women on SNL that continues to this day," u/RegularMidwestGuy wrote.
In a 2008 statement to New York Magazine following her "SNL" exit, Dratch spoke a bit about struggling to find steady work. She particularly mentioned a Vanity Fair story featuring women in comedy where she was left out. "Dude, that was a dark day," she said. "I was like, 'Oh, there's everyone I worked with.'"
Dratch is an important comedic powerhouse
Following her "SNL" exit, Rachel Dratch went on to appear in films like "Just Go With It" and "Wine Country," and has remained a steady comedic actor despite slower periods of her career. She's done voice work on major shows like "Bob's Burgers" and had a recurring role on "Shameless." She may not have had a major pop culture moment like Tina Fey with "Mean Girls" or Amy Poehler with "Parks and Recreation," but she's a comedic icon in her own right. "The simple fact that Dratch has guest starred in 30 Rock multiple times and cameo'd on SNL still over the years cemented her legacy in comedy to me," u/BenchiroOfAsura wrote. 
Dratch is best remembered for her character Debbie Downer, a woman who was able to see the glass half empty in every situation. The character's debut sketch was in 2004 when Lindsay Lohan was the host, and Dratch's character was so hilarious that her co-stars couldn't help but break character. "I've watched SNL since I was a kid, and I would easily put the Debbie Downer Disneyland sketch in my top 10 of all time," u/kapnkool responded on the Reddit thread. Others, like u/EscapeAromatic8648, wrote that they didn't realize she was considered underrated by so many. "I assumed everyone considered her a legend," they wrote.