William Daniels Reveals Why He Initially Turned Down Boy Meets World's Mr. Feeny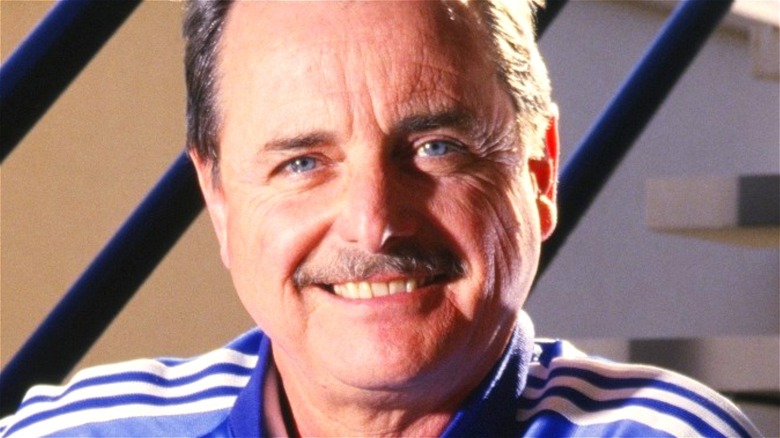 When it comes to TV characters, few are as popular or as endearing as George Feeny, better known as "Mr. Feeny" from the sitcom "Boy Meets World," which ran from 1993 to 2000. Esquire called Mr. Feeny "the greatest TV teacher of all time," and he's the sort of teacher that fans wish they had during their own educations.
Mr. Feeny was played by William Daniels, the stage and screen actor who previously starred as Dr. Mark Craig on "St. Elsewhere" and as the talking, artificial intelligence-fueled car KITT on "Knight Rider." For Daniels, no other role on his resume quite resonated with audiences the way Mr. Feeny did. In his 2017 memoir, Daniels wrote that "Mr. Feeny's appeal was due to the fact that he was a friend, a mentor, and an advisor all rolled into one." He also said that he still got fan mail from viewers, more than a decade after the show left the air (via Biography).
Given how endearing the character is, it might be a surprise that not only was Mr. Feeny originally written much differently, William Daniels also turned down the role–twice. Here's the story.
William Daniels didn't want to make fun of America's underpaid, underappreciated teachers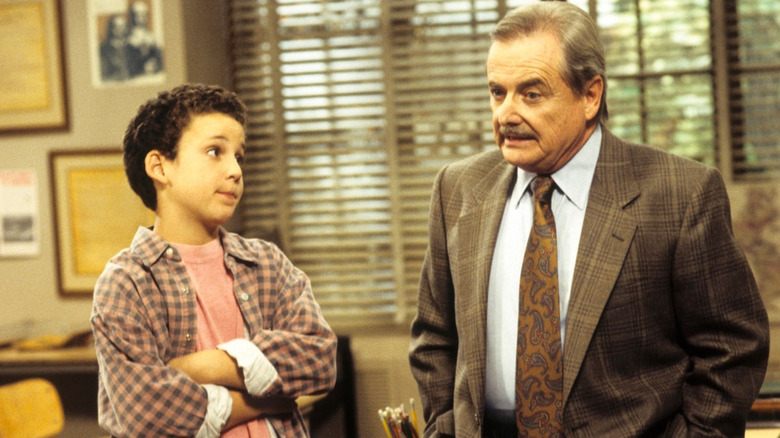 ABC
William Daniels has told this story several times, most recently on the "Pod Meets World" podcast, which is hosted by "Boy Meets World" stars Ryder Strong (Shawn), Danielle Fishel (Topanga), and Will Friedle (Eric).
In the interview, Daniels, 95, said that he originally balked at the role because he found the name to be "too funny," and that he didn't want to make fun of teachers. "I respect [teachers]. They're underpaid and all that," he explained."
Daniels then met with creator and showrunner Michael Jacobs, who insisted that the role would be dignified. "And then [Jacobs] told me what the role was based on, which was a mentor of his when he was in high school," Daniels continued. "So I realized that the part would be treated with respect."
But there were still issues with the script. ABC wanted a more comedic take on Mr. Feeny. Ryder Strong recalled that when the production got to the table read, Daniels was so upset with the script that he tried to quit. Jacobs then re-wrote the entire episode that night to give Mr. Feeny more gravitas, while also fighting with the network to get his vision for the character onscreen.
In the end, Daniels' vision for the character is what wound up on the show. Given how popular Mr. Feeny still is, it seems his instincts were spot on.