Big Mouth Renewed For Season 2 On Netflix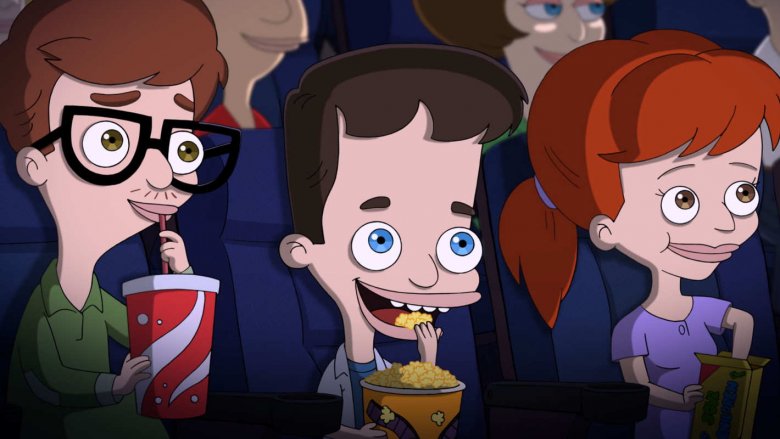 Big Mouth has at least one more year of growing up to do.
Netflix's animated series about the horrors and hardships of puberty will receive another season, the streaming service has announced. The announcement was made via a video post pushed out onto social media, which you can watch below.
Big Mouth was created by the married writer-director duo of Mark Levin and Jennifer Flackett along with comedian Nick Kroll and Family Guy writer Andrew Goldberg. Kroll and Goldberg were childhood friends, and the show features characters named after them while being inspired by their own embarrassing pubescent experiences.
As a matter of fact, the show is inspired by many of the adolescent experiences of its writing staff, as Levin relayed during a PaleyFest panel for the show, according to Variety.
"Whenever we interviewed a writer for the show we'd always say, 'Tell us about what it was like when you had your first period, or what it was like when you were caught masturbating,'" Levin said. "That was the litmus test because they had to be able to freely open up. We made the room a really safe place where everyone could talk about that."
The show features the voice talents of Nick Kroll, John Mulaney, Jessi Klein, Fred Armisen, Jason Mantzoukas, Maya Rudolph, Jenny Slate, and Jordan Peele.
The second season of Big Mouth will debut sometime in 2018; its 10-episode first season is streaming on Netflix now.