Everything Coming To Netflix In November 2017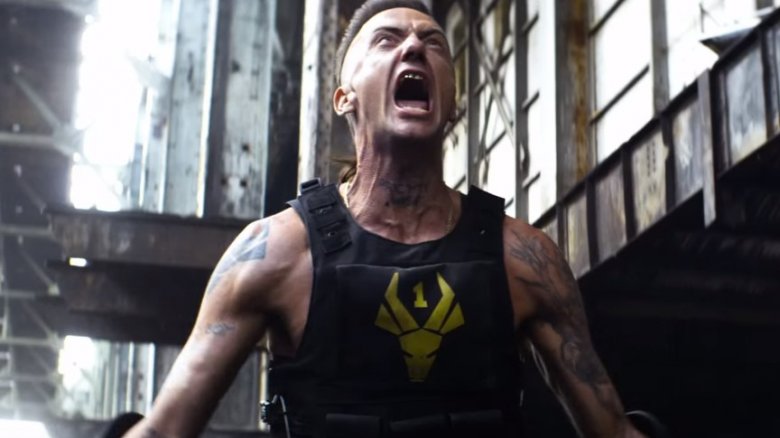 We get it–everyone's finishing out October with a Stranger Things binge. But once those final credits roll and you're left empty and alone, how will you fill that Upside-Down-shaped hole in your heart? With more TV, obviously! In fact, November is bringing plenty of new movies and shows to get excited about on Netflix. We rounded up everything coming to to the service in November 2017, starting with the Netflix originals.
Alias Grace Season 1 - November 3
Hulu may have snagged The Handmaid's Tale, but Netflix is fighting back with Alias Grace, another drama series based on the works of author Margaret Atwood. The semi-biographical tale of Grace Marks, a girl who was convicted of murdering two people in 1843, it stars Sarah Gadon as the title character and will be released as a six-part miniseries on November 3.
The Big Family Cooking Showdown: Season 1 - November 3
Get ready for a mouth-watering good time with this unscripted cooking faceoff. Each episode of The Big Family Cooking Showdown sees two families go head to head to prepare the best dish in a series of challenges. Netflix snagged distribution rights for this popular BBC Two cooking show, which originally aired in the UK in August 2017. With the holidays fast approaching, there's no better time to settle down in front of the TV to catch all the delectable surprises–and maybe inspire a few holiday dishes of your own. Stream all of Season 1 on November 3.
Fate/Apocrypha: Part 1 - November 7
Based on the series of light novels of the same name, Fate/Apocrypha is an all-new anime series that follows two warring clans, the Red Faction and the Black Faction, at the outbreak of an epic magical war. Netflix and A-1 Pictures originally aired the series exclusively in Japan in July 2017, and they're bringing the dueling mages stateside on November 7. If you're an anime fan, this is one new series you can't miss.
Project Mc²: Part 6 - November 7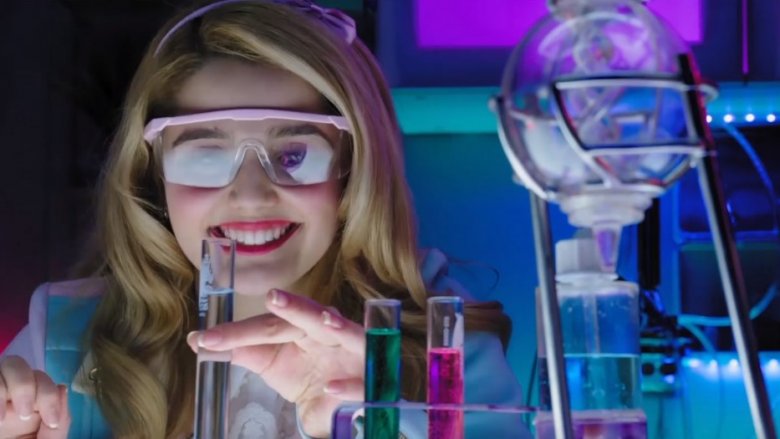 Netflix's rapid-fire release of new seasons of this show is no accident. The tween comedy has proven to be pretty popular with Netflix's younger audience, so it's no surprise that they're gunning for near-monthly releases (Season 5 dropped in September). The show's pretty much what you'd expect–a bunch of schoolgirls are actually secret agents who regularly save the world. Queue it up on November 7.
Dinotrux Supercharged: Season 1 - November 10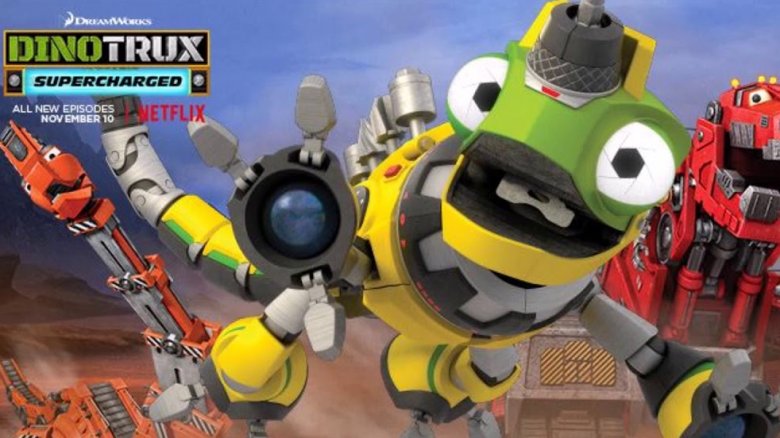 They're dinosaurs, and they're also trucks. What more can you say? They're Dinotrux! And the gang is back in an all-new series with more teeth in their gears and more spark in their plugs as they face off against even more prehistoric villains. And, well, that's all we've got for a kids' show about truckasaurs, so we'll just move right along...
Glitter Force Doki Doki: Season 2 - November 10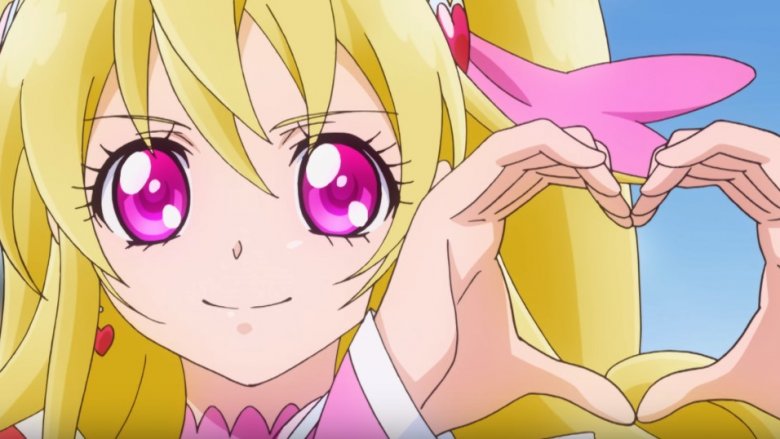 Glitter Force Doki Doki ain't your grandma's Sailor Moon. Nope–it's a shinier, more accurately dubbed story of four girls who learn to harness their inner powers to protect Earth from evil. Together, they're the Sailor Soldi-...they're the Glitter Force! Which is definitely different. Okay, to be fair, both Glitter Force and Sailor Moon were produced by the same company, Toei Animation, and there's nothing wrong with going back to a formula that worked pretty much flawlessly for a good 200 episodes. Check out Season 2 of Glitter Force Doki Doki on November 10.
The Killer - November 10
Netflix is extending their international acquisitions this month with The Killer, a Brazilian crime thriller that looks just as intense as its name would suggest. The story centers on a man named Shaggy who's on a one-gun mission to track down a notorious outlaw while learning about his own blood-soaked heritage. Netflix hasn't released many details, but The Killer looks like the Portuguese spaghetti Western we didn't know we've been waiting for. Check it out when it hits Netflix on November 10.
Blazing Transfer Students: Season 1 - November 10
Netflix is all over their manga adaptations this November, and if Fate/Apocrypha didn't sate your anime appetite, tune in to Season 1 of Blazing Transfer Students. While it's not anime–it's a live-action sequel to the manga of the same name–it promises to offer up plenty of anime style with a premise so ridiculous we won't be able to not watch it: seven boys, all named Kakeru, get transferred to a new school at the same time on a secret mission. That's either the worst or the best thing we've ever heard, and we'll find out for sure when the series hits Netflix on November 10.
Lady Dynamite Season 2 - November 10
There's always something unexpected in each episode of Netflix's hit comedy Lady Dynamite, and fans can now look forward to a brand new season on November 10. Maria Bamford returns as, well, herself to headline eight new episodes alongside cast regular Fred Melamed. Both Bamford and Netflix have remained tight-lipped about what will happen during the new season, but if it's anything like its predecessor, we can expect plenty of Bamford's signature humor. Tune in on November 10.
DeRay Davis: How To Act Black - November 14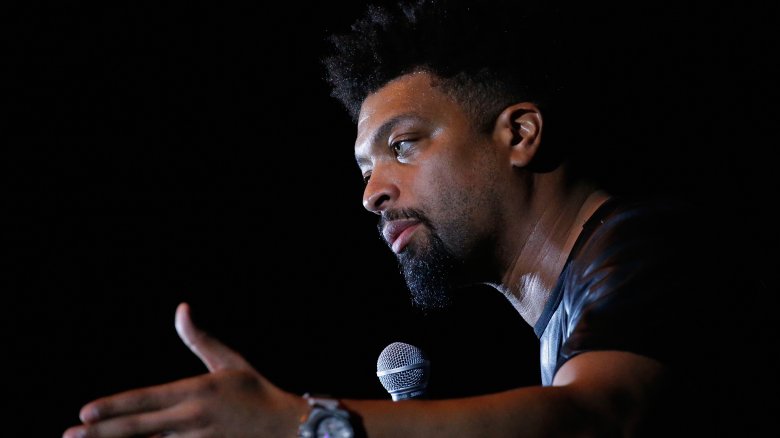 Getty Images
Stand-up comedian DeRay Davis lands on Netflix this November with How to Act Black, a new comedy special pulled straight from Davis' stand-up routines. According to Netflix, it'll dive into life and show business from Davis' point of view, promising a knock-out series of punchlines and anecdotes that any comedy fan is sure to love. Take a look on November 14.
A Christmas Prince - November 17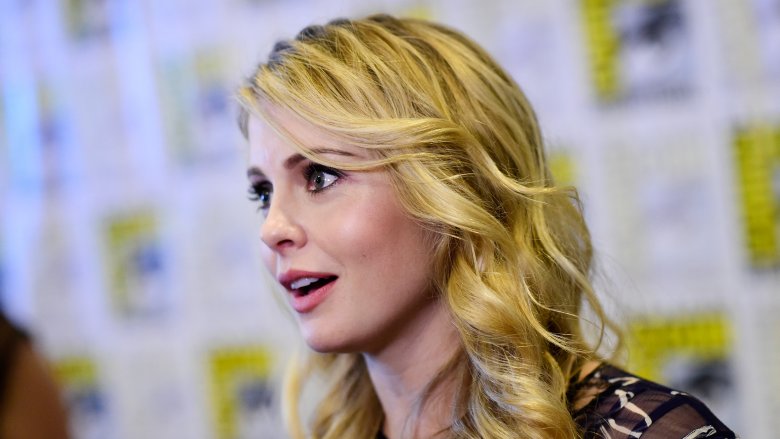 Getty Images
At the time of this writing, Netflix has released exactly zero details about this original movie, but we managed to track down a few tidbits about A Christmas Prince (which doesn't even have a page on IMDb yet). Apparently, it's a teen romantic comedy about a New York journalist who flies to Eastern Europe to document an event for a royal family. There, she falls in love with a prince? Probably? We're not sure. All we know is iZombie's Rose McIver (pictured above) stars, according to her Wikipedia page, and you can check it out on November 17.
Luna Petunia: Season 3 - November 17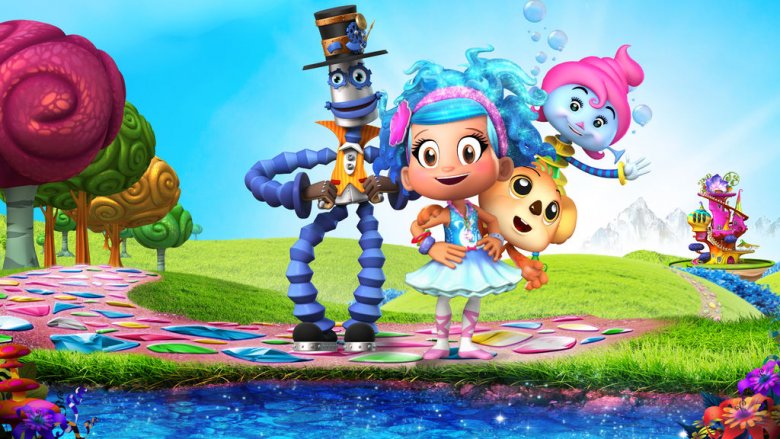 New for this kids this month is another season of Luna Petunia, the preschool adventure show that teaches children how to work together and believe in themselves–everything you'd like to teach your kids yourself, but don't have time for! Season 3 will follow Luna Petunia on even more magical adventures in the land of Amazia, where she'll meet new friends and learn a few important lessons along the way.
The Punisher - November 17
From the minute he was introduced in Season 2 of Daredevil, fans have eagerly awaited Frank Castle's solo Netflix outing, and the wait is finally over. Jon Bernthal returns as the skull-shirted antihero on November 17, in what looks to be one of Marvel's most blood-soaked Netflix shows yet. And with Hannibal producer Steven Lightfoot at the helm, you can bet the body count will reach all-new highs. Season 1 of The Punisher will consist of 13 episodes, and Daredevil's Deborah Ann Woll co-stars as Karen Page, although there's no hint whether Daredevil himself will make an appearance (or any of the other Defenders, for that matter). If you just can't wait for another dose of vigilante justice, you can always rewatch the 2004 Punisher film starring Tom Jane, which is also on Netflix.
Jim & Andy: The Great Beyond - November 2017
In 1999's Man on the Moon, Jim Carrey turned in a powerful performance as comedian Andy Kaufman, who both delighted and perplexed audiences in the '70s and early '80s with his eccentric performances and elaborate hoaxes. And as the documentary Jim & Andy: The Great Beyond reveals, Carrey went to insane lengths to portray Kaufman. Literally, psychotic lengths. The documentary is composed mainly of behind-the-scenes footage from the set of Man on the Moon, where Carrey took Method acting to lengths that might cause Daniel Day-Lewis to tell him to dial it back a bit.
In character every step of the way, Carrey would torment the director, provoke his co-stars, and, basically, Kaufman the hell out of the entire production. Even off the set, Carrey enmeshed himself in Kaufman, once spending two hours on the phone with director Ron Howard to talk about How the Grinch Stole Christmas...in character as Andy Kaufman. It may have worked wonders for Man on the Moon, but at the same time, it probably explains just as much about the mess that was Grinch.
Longmire Season 6 - November 17
Saddle up, because Netflix's critically adored crime thriller Longmire is galloping into its sixth and final season on November 17. If we can believe the trailer, this looks like the end of the road for series protagonist Walt Longmire, who's ready to turn in his badge and give up his life as a lawman. Netflix grabbed this modern-day Western when A&E pulled the plug after three seasons, and has since gone on to new adventures as a Netflix original.
Mudbound - November 17
Currently sitting tight with a 98 percent Fresh rating on Rotten Tomatoes as of this writing, Mudbound definitely looks like a film worth seeking out. The Netflix original centers on two soldiers at the end of World War II who return home to rural Mississippi only to find that, in many ways, their struggles are only just beginning as racism, poverty, and violence threaten to tear their farming community apart. Mudbound premiered at the Sundance Film Festival in 2017 to critical acclaim, and Netflix picked up the period drama for $12.5 million. Check it out on November 17.
Spirit: Riding Free: Season 3 - November 17
For two seasons, Spirit: Riding Free has enthralled grade-school girls with the adventures of Lucky and her stallion, Spirit. Season 3 picks up where the second season left off, with Lucky searching for Spirit, who was taken away from her. The CGI adventure begins on November 17.
Stretch Armstrong & the Flex Fighters: Season 1 - November 17
Remember Stretch Armstrong, the rubbery man you could stretch and twist and bend to your heart's content? He's making a comeback in a new animated series co-developed by Netflix and Hasbro, which will see Stretch teaming up with similarly flexible superheroes to fight bad guys and stuff. But will saving the world be good enough if Stretch can't get his homework in on time? We'll have to tune in on November 17 to find out.
Brian Regan: Nunchucks and Flamethrowers - November 21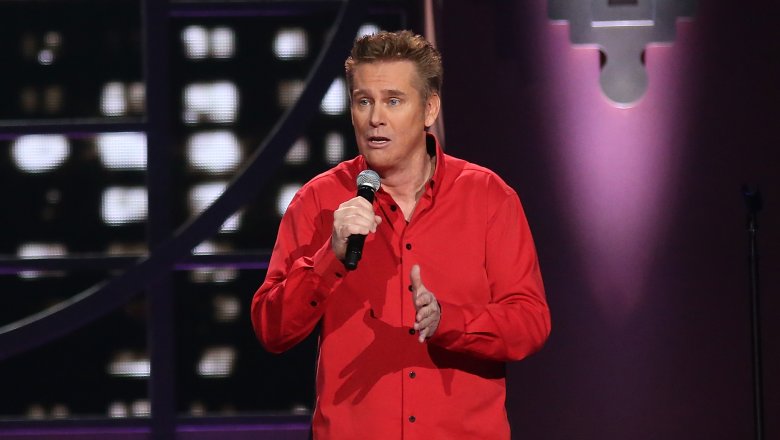 Getty Images
With his witty, sarcastic delivery and laid back comedic style, Brian Regan has been making audiences laugh for decades now, and he's back with a new stand-up special coming exclusively to Netflix. Nunchucks and Flamethrowers promises all new jokes and more of Regan's on-point commentary on everyday life. Check it out on November 21.
Beat Bugs: All Together Now - November 21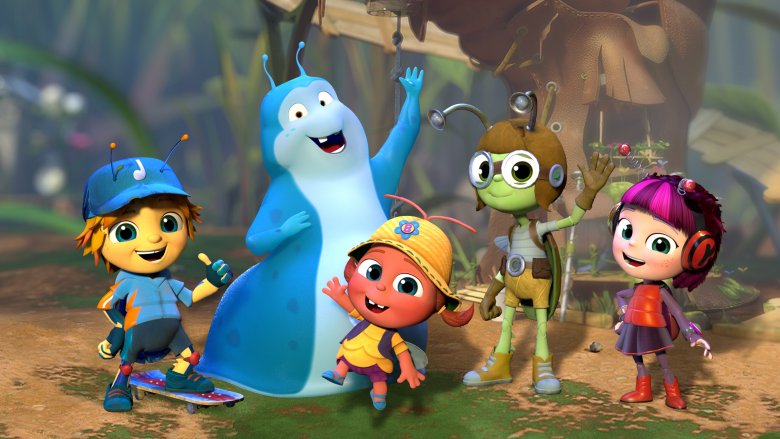 Entertainment for the rugrats and music that won't make you claw out your eardrums? Find us a buyer and we'd sell our souls for that kind of combo, right? Well, good news: you can keep your soul, because Beat Bugs is coming back to Netflix. This is a show about bugs that sing Beatles songs and learn lessons based on those songs. Beat Bugs: All Together Now is a new special that'll feature some new tunes, so turn up the volume on November 21 and let those kids in on some real music for once.
Saving Capitalism - November 21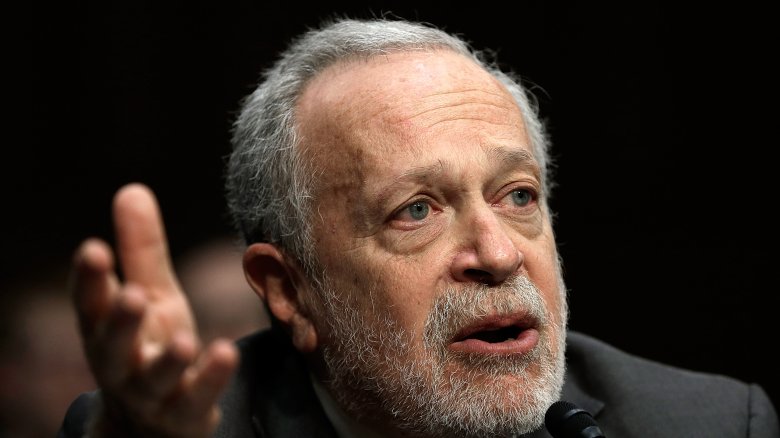 Getty Images
Roughly based on the book of the same name by Robert Reich, this movie was funded by a Kickstarter campaign that raised nearly $300,000. The documentary follows Reich as he travels the nation to speak to Americans about the state of the country and how people with different political views can find a common ground. Saving Capitalism should offer an interesting glimpse into our current political climate; look for it on Netflix on November 21.
Godless: Season 1 - November 22
Are Westerns making their big comeback? It sure seems like it, and Netflix's upcoming Godless is the latest outlaw joining the gang. Starring Jeff Daniels, Godless tells the story of Frank Griffin (Daniels), a bandit hellbent on getting revenge against his ex-partner. The six-part miniseries was created by Scott Frank, who penned Logan, with Steven Soderbergh serving as executive producer. Get set for all the slick six-shooter action and gripping drama on November 22.
She's Gotta Have It: Season 1 - November 23
Spike Lee's 1986 romantic comedy She's Gotta Have It wasn't a smash hit by any means, but it brought in over $7 million on a $175,000 budget, so you could definitely call it a financial success. And apparently the honchos at Netflix thought it wouldn't be a terrible idea to capitalize on that by turning it into a series. The show will follow the same premise as the film: one woman has three lovers, but hesitates to settle down with either one of them. Will it capture the same magic as Lee's original film? We'll all have the chance to find out when Season 1 premieres on November 23.
Cuba and the Cameraman - November 24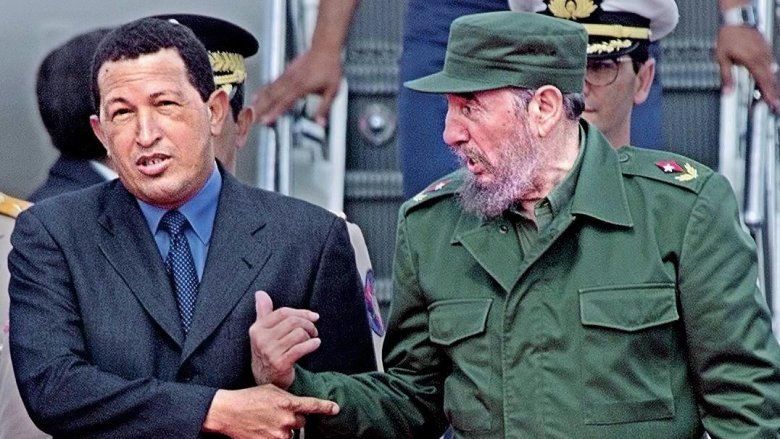 Getty Images
After making waves at the Venice International Film Festival, Cuba and the Cameraman is set to come out on Netflix on November 24. The documentary chronicles four decades of revolution, war, and Communism in Cuba under Fidel Castro's rule. It's an eerily intense history lesson rolled into a political commentary that looks deep into the lives of the regular people who lived–and died–under the dictator's regime. It's not light viewing, but Cuba and the Cameraman should go on everyone's list of must-see documentaries.
Frontier: Season 2 - November 24
Jason Momoa's gritty period drama returns with Season 2, launching viewers back into the blood-soaked action and frontier justice. Created by Rob and Peter Blackie, Frontier follows Momoa's character Declan Harp and his fight against fur traders in Eastern Canada. Critics have given the show mixed reviews, with some praising the action and the set pieces and others deriding Frontier's straightforward story and inconsistent pacing. However, if you're looking for something action-packed, you can catch Frontier Season 2 on November 24.
The Many Faces of Ito: Season 1 - November 24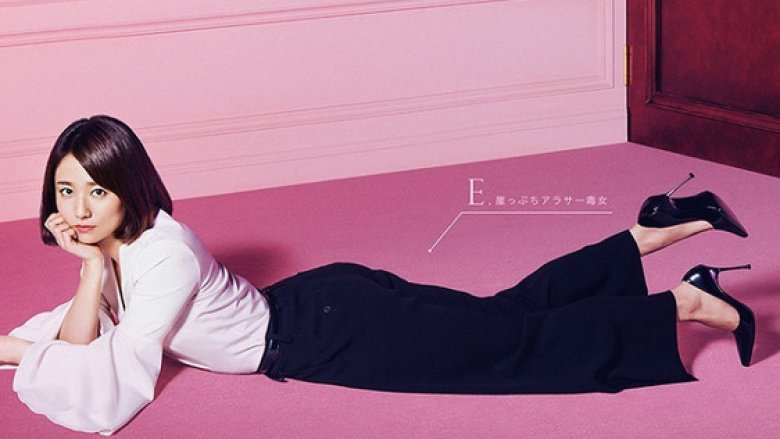 This Japanese series follows a struggling screenwriter who pretends to give relationship advice to heartbroken women, while secretly stealing their stories to put into her newest screenplay. The Many Faces of Ito is part drama, part comedy, and if it comes across as well as the surprisingly good Final Fantasy: Dad of Light (another recent Netflix acquisition from the Japanese airwaves), it's bound to make for some interesting viewing, at the very least. The series will be available for streaming on November 24.
Trailer Park Boys: Out of the Park: USA: Season 1 - November 24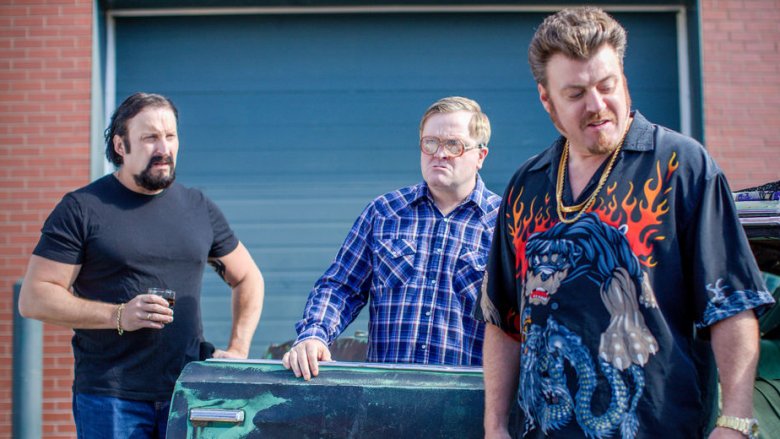 In the first installment of the Trailer Park Boys' semi-spinoff show Out of the Park, Bubbles, Julian, and Ricky went to Europe to spread their shenanigans abroad. In the second season, they're heading to the States. Some fans felt Out of the Park just wasn't as good as the show, so fingers crossed the second season will bring back that old trailer park magic. Look for it on November 24.
Glitch: Season 2 - November 28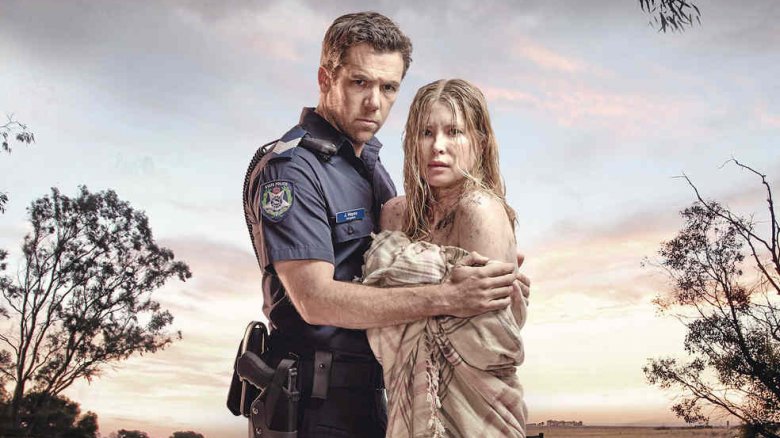 There have been several different versions of Les Revenants, a critically acclaimed French series about people who mysteriously come back to life in a small town. While the American version fell a little flat, the Australian telling of the story, Glitch, was better received and went on to win several Australian television awards. Netflix came in to co-produce Season 2, which airs November 28.
Good Morning Call: Season 2 - November 28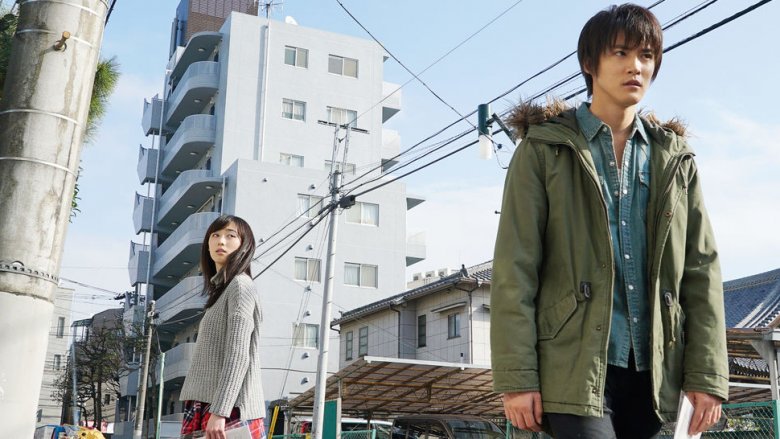 Based on a manga of the same name, Good Morning Call is a live-action romantic comedy series about a girl who accidentally becomes roommates with the hottest boy in school. Japanese shenanigans ensue, leading to plenty of ridiculous situations and a few unexpected friendships. Season 2 is set to land on Netflix on November 28, so keep your eyes peeled.
Action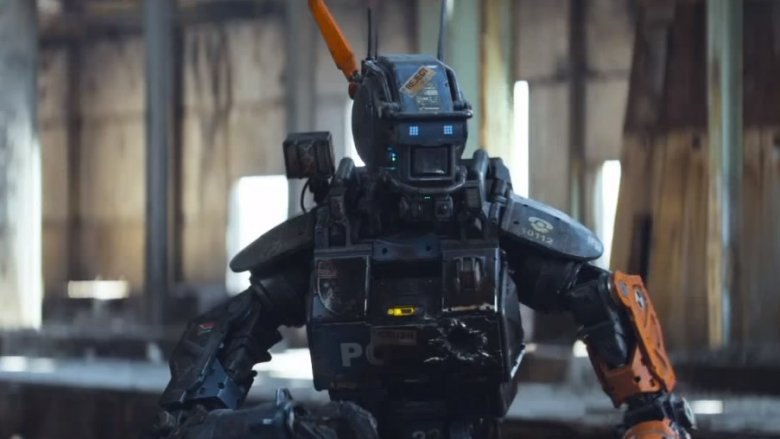 We're getting a handful of new action movies on Netflix this month. On the first, look for Chappie, a sci-fi action comedy from District 9's Neill Blomkamp. That day will also see the addition of Men in Black. Later in the month, you'll be able to queue up a few new releases, including Hickock, a Western starring Luke Hemsworth, and Bushwick, a 2017 action thriller headlined by Dave Bautista and Brittany Snow.
Nov. 1
Chappie (2015)
Men in Black (1997)
Nov. 2
All About the Money (2017)
Nov. 5
The Veil (2017)
Nov. 10
Mea Culpa (2014)
Nov. 14
Hickok (2017)
Nov. 22
Tracers (2015)
Nov. 24
Bushwick (2017)
Comedy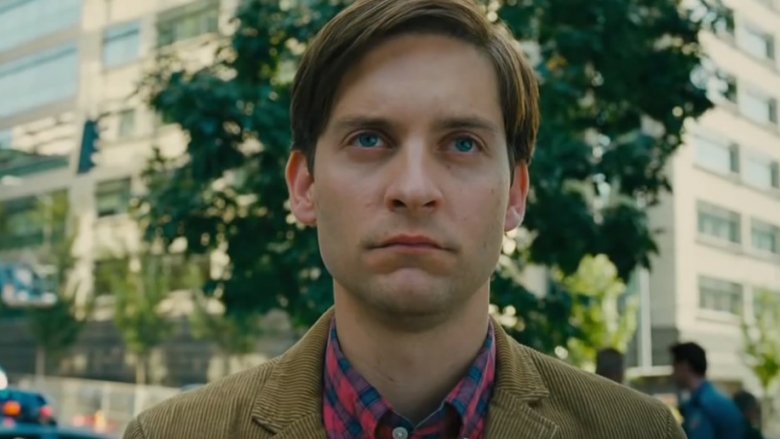 Once the scares end, the laughter begins. November 1 brings the addition of the original Scary Movie, along with The Whole Nine Yards. You can also queue up 2011's The Details, a quirky comedy starring Tobey Maguire. With superb performances from the entire cast and a darkly comedic storyline, you're guaranteed to get plenty of laughs out of this gem. Look for that on November 30.
Nov. 1
Scary Movie (2000)
The Bittersweet (2017)
The Whole Nine Yards (2000)
To Rome with Love (2012)
Nov. 22
Cherry Pop (2017)
Nov. 28
The Queen Of Spain (2016)
Nov. 30
The Details (2011)
Documentary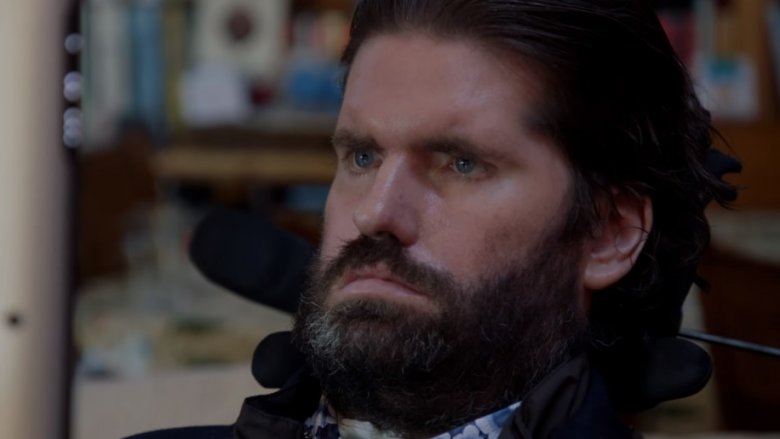 Every month brings more documentaries to Netflix, and November is no different. Settle in to experience life way outside the norm with brand new documentaries like 2016's It's Not Yet Dark, about Irish filmmaker Simon Fitzmaurice, who was diagnosed with neurodegenerative ALS at the age of 34. Using only his eyes–the only part of his body left under his control–Fitzmaurice set out to direct a feature film. Colin Farrell narrates this inspirational documentary about the director's struggles to get his vision onto the screen despite the fact that he's completely paralyzed. Look for it on Netflix November 2.
Other documentaries to look for this month include 2008's Eventual Salvation, about a woman's return to war-torn Liberia to rebuild her life, and Williams, a supercharged glimpse into the founder of the Williams Formula 1 team, to name a few.
Nov. 2
It's Not Yet Dark (2016)
Nov. 3
Eventual Salvation (2008)
Nov. 4
Williams (2017)
Nov. 12
Long Time Running (2017)
Nov. 13
Chasing Trane: The John Coltrane Documentary (2016)
Nov. 17
Red, White, Black, Blue Odyssey (2017)
Nov. 21
The Case for Christ (2017)
Drama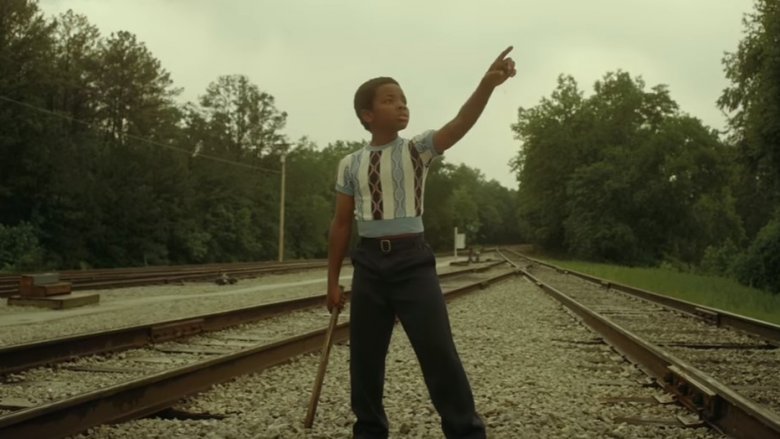 Netflix's drama lineup is only getting better in November. For starters, look for 42, a biopic about Jackie Robinson, the first modern African-American player in Major League Baseball. Chadwick Boseman delivers an inspired early performance as Robinson, and Harrison Ford co-stars. Look for that on November 1, along with Field of Dreams, Michael Clayton, and The Pursuit of Happyness.
Nov. 1
42 (2013)
Field of Dreams (1989)
Michael Clayton (2007)
The Pursuit of Happyness (2006)
The Reader (2008)
Where the Day Takes You (1992)
Nov. 5
The Homesman (2014)
Nov. 7
The Journey Is the Destination (2016)
Nov. 30
Winning (1969)
Family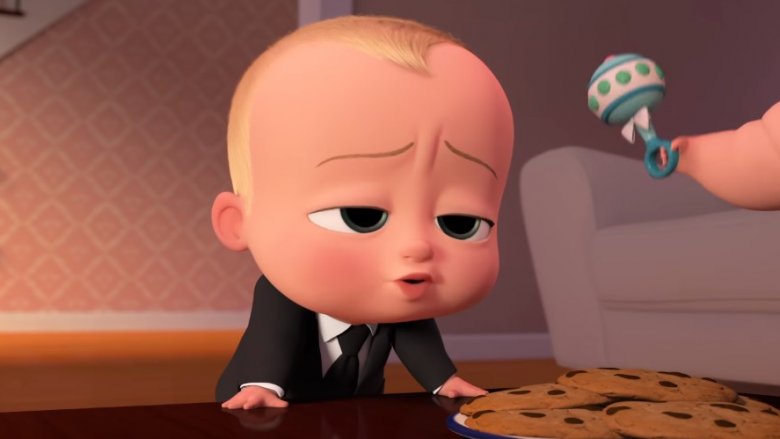 As we get into the holiday season, there's never been a better time to spend the evening with the entire family. Netflix is making that easy this month, with Casper and Charlotte's Web hitting the service on November 1, Scooby-Doo 2: Monsters Unleashed on November 13, and The Boss Baby on November 22.
Nov. 1
Casper (1995)
Charlotte's Web (2006)
Undercover Grandpa (2017)
Nov. 7
Dizzy & Bop's Big Adventure: The Great Music Caper (2009)
Nov. 13
Scooby-Doo 2: Monsters Unleashed (2004)
Nov. 16
9 (2009)
Nov. 17
Santa Claws (2014)
Nov. 22
The Boss Baby (2017)
Nov. 23
Deep (2017)
Thriller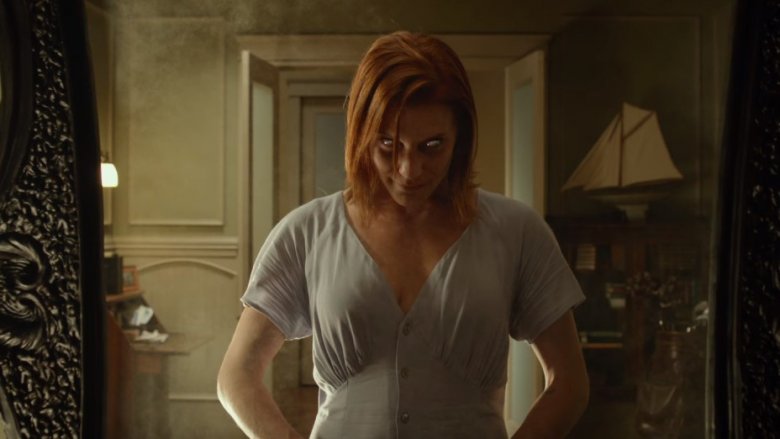 Don't worry: the chills and thrills won't end with October. Netflix is kicking off the month with Silent Hill and Oculus on November 1st. Oculus in particular is long overdue on the streaming service–the 2013 chiller comes from director Mike Flanagan, director of Hush (also on Netflix) and the recent adaptation of Gerald's Game. But horror shouldn't be too serious, so you can also look forward to the campy scares of Piranha on November 20.
Nov. 1
Oculus (2013)
Silent Hill (2006)
Nov. 6
The Dinner (2017)
Nov. 7
Killing Ground (2016)
Nov. 20
Piranha (2010)
Nov. 27
Darkness Rising (2017)
Television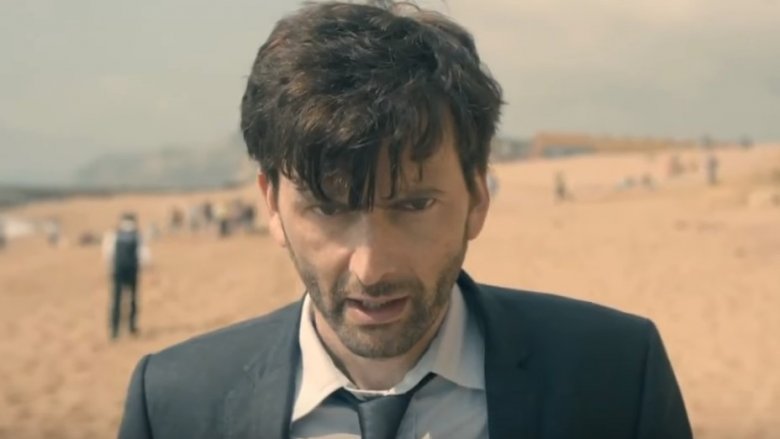 Finished binging on Stranger Things already? Don't freak out. There are plenty of other shows to grab your undivided attention. In addition to The Punisher, Netflix is bringing on Season 1 of Stranger, a South Korean mystery thriller about a police prosecutor on the hunt for a serial killer. The series garnered rave reviews in its home country, and you can experience all the twists and turns on November 1.
Nov. 1
Stranger: Season 1 (2017)
Under Arrest: Season 7 (2017)
Nov. 2
Ten Percent (aka Call My Agent!): Season 2 (2016)
Nov. 7
P. King Duckling: Season 1 (2016)
Nov. 15
Lockup: State Prisons: Collection 1 (2005)
Nov. 27
Broadchurch: Season 3 (2017)
My Little Pony: Friendship Is Magic: Season 7 Part 2 (2017)