Taika Waititi Was As Surprised As The Rest Of Us By The End Of Thor: Love And Thunder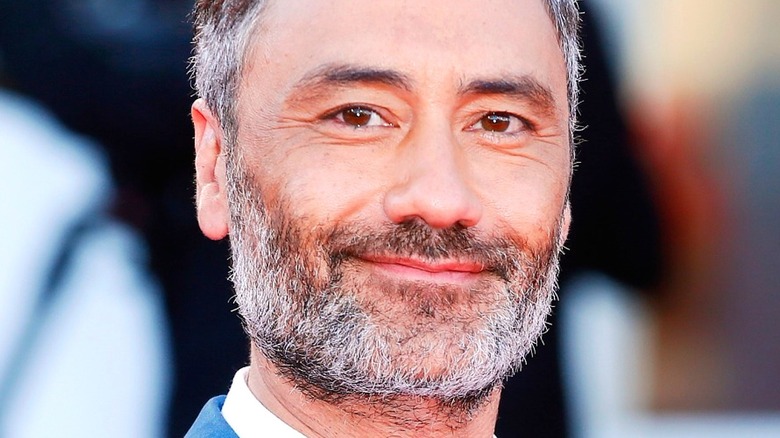 Andrea Raffin/Shutterstock
This article contains spoilers for "Thor: Love & Thunder."
"Thor: Love & Thunder" is currently rocking the box office, providing the largest opening ever for a Marvel Cinematic Universe story starring the titular God of Thunder (Chris Hemsworth), as reported by Box Office Mojo. The movie provides Thor with an adventure that's simultaneously emotionally rich, harrowing, and rib-tickling, and in an action-packed ending, Thor says goodbye for the last time to his lady love, Jane Foster (Natalie Portman), who succumbs to her cancer during the battle with Gorr the God Butcher (Christian Bale). But he also gains an adoptive daughter in the form of Gorr's offspring (India Rose Hemsworth), whom he chooses to raise after Gorr dies. It's a bittersweet conclusion in which wickedness is redeemed, heroism rewarded, and good triumphs over evil.
The post-credits stinger sets up a sequel in which Zeus (Russell Crowe, who was among many actors who put in cameo appearances in the film) sends his son Hercules (Brett Goldstein) to take Thor down in an act of vengeance. And yet something about the way the film ended surprised even its director, Taika Waititi. 
Waititi had no idea about the ending promise of Thor's big-screen return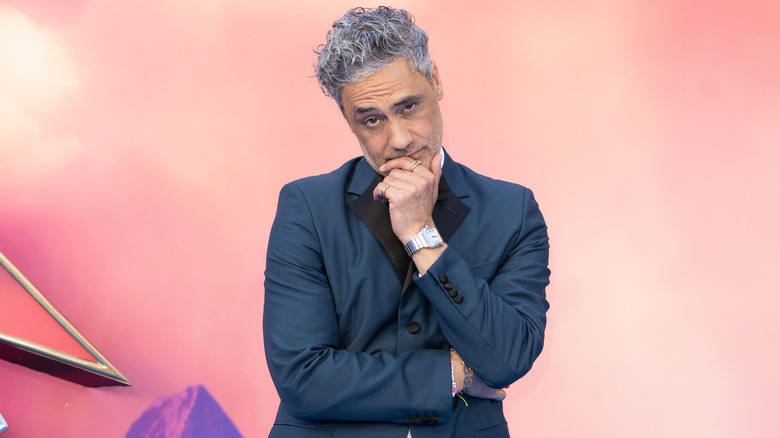 Jeff Spicer/Getty Images
During a July 2022 interview for Insider, Waititi admitted he had no idea that Marvel Studios is so definitively keeping the door open for another Thor film — and was completely taken aback by the statement at the foot of the credits, promising Thor's return.
Confessing that he was surprised by that proclamation, Waititi recalled watching the movie with Hemsworth and being stunned by the appearance of those final words. "I was like, 'Oh, s***. Really?' Even Chris was like, 'What?'" 
Considering that Waititi and Hemsworth are the primary lynchpins in Marvel's "Thor" franchise, the fact that this was a surprise to them is a pretty big indication that Marvel Studios doesn't have anything immediately prepped and ready to roll for the big guy. Nonetheless, Waititi sounds excited about Thor's future in the MCU. "[O]f course he'll be back. He's the best character. I mean, I may be a little biased, but he's the most fun to watch."
Yet the multi-hyphenate seems to be hungry for a new direction to take Asgard's greatest warrior in. "Now, I don't know what would be next. I would definitely do one, but only if Chris did it. But it would need to be something surprising and unexpected for me to want to do it." In fact, after making so many action epics, it seems that Waititi is potentially looking for something much more character-centered if he decides to direct another Thor-centered story. "I would want something that feels unexpected when it comes to the story. Like making just a $5 million movie with no fighting at all, just Thor on a road trip." 
Fans will have to keep their eyes peeled to find out if Waititi gets his wish.