Logan Director Is Working On X-23 Spinoff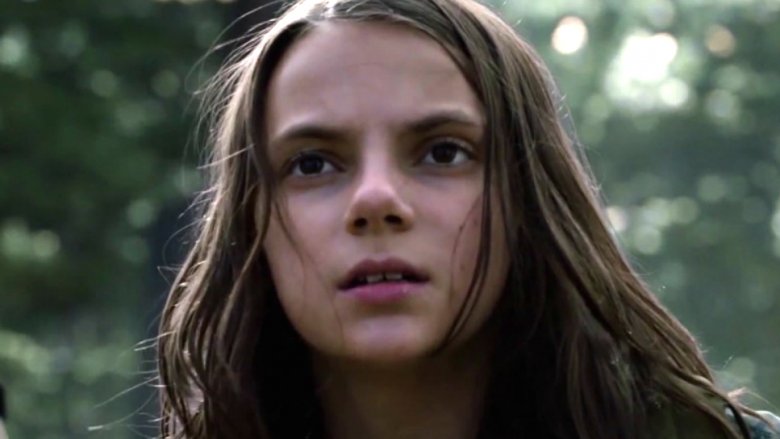 The success of DC's Wonder Woman may have stretched all the way to the Marvel universe.
Even before Logan hit theaters earlier this year, director James Mangold said he would love to make a spinoff about X-23, the young mutant Laura played by Dafne Keen. And he recently told The Hollywood Reporter that Patty Jenkins' Wonder Woman signals that audiences may be ready for it.
"Patty's success with that film only solidifies more for studios that there's less to fear with a female protagonist," Mangold said. "The more that keeps getting hit home, that ends up giving me more space turning around and going, 'Well here we are with a female protagonist. That's incredible. And what are we going to do with her?' And that's where we are with [the Laura script] right now, dreaming."
X-Men franchise producer Hutch Parker also said that a potential X-23 movie might have a completely different tone than the western-tinged Logan. With the upcoming New Mutants being more like a horror movie than standard superhero fare, 20th Century Fox is reportedly interested in taking the genre in new directions. 
"Yes, there are other facets of that character and some others potentially to explore in their own way," Parker said. "It may not be in the same exact tonality or with the same genre orientations as Logan, but I think part of what has been opened up in this universe to all of us now is, drawing on different genre traditions, there are new pathways to be opened for new characters that populate this universe."
One thing is certain: Hugh Jackman won't appear in an X-23 spinoff, but he's already come to terms with the fact that another actor could take over the role of Wolverine in the future. He also said he won't work behind the scenes on an X-23 movie. "No, I won't be a producer on a Laura sequel," Jackman said. "But I will be lining up on the Thursday night at 10 PM to watch it, though. [Keen] is just phenomenal."