Family Guy Fans Already Have The Perfect Cast In Mind For A Live-Action Adaptation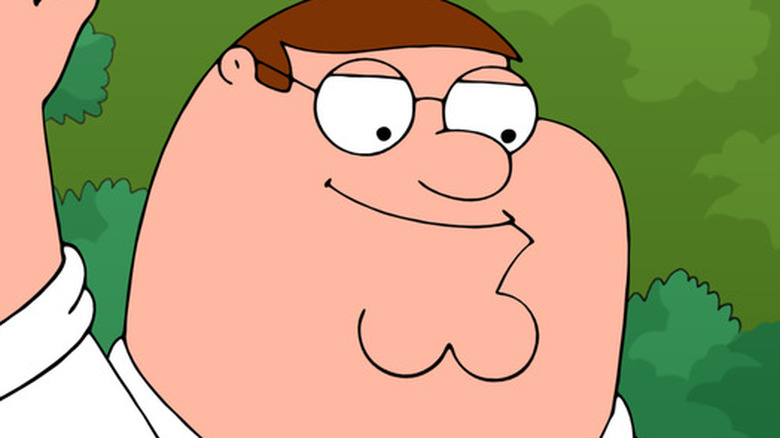 Fox
Since the late nineties, "Family Guy" has entertained home audiences with its hilarious jokes, cutaways, and pop culture references, making it an ideal experience for comedy fans everywhere. The series, inspired by "The Simpsons" and created by Seth MacFarlane, has put out almost 400 episodes to date (per IMDb), making it the perfect binge-worthy title. 
Some people, though may be ready for a "Family Guy" movie. While nothing has been officially announced, fans can't help but wonder how it would turn out. After all, "Family Guy" has proven to be a dominating billion-dollar franchise since 2008, and shows little signs of slowing down. During its impressive run, the series has received several accolades, including eight Emmy Awards, and it's no surprise it was ranked by TV Guide in 2013 as one of the greatest cartoons of all time. The show has accomplished so much that the only thing left for the animated sitcom to do is to finally make the jump to the big screen.
Whether it's an animated motion picture like "The Simpsons" or a live-action endeavor like "The Flintstones," a "Family Guy" movie has the potential to be a hit. If they do decide to go the live-action route — and to be fair, "Family Guy" is an animated show that would make a very interesting transition to live-action – some fans already have a great idea for who should play some of the main characters.
Are you ready to see John Goodman as Peter Griffin?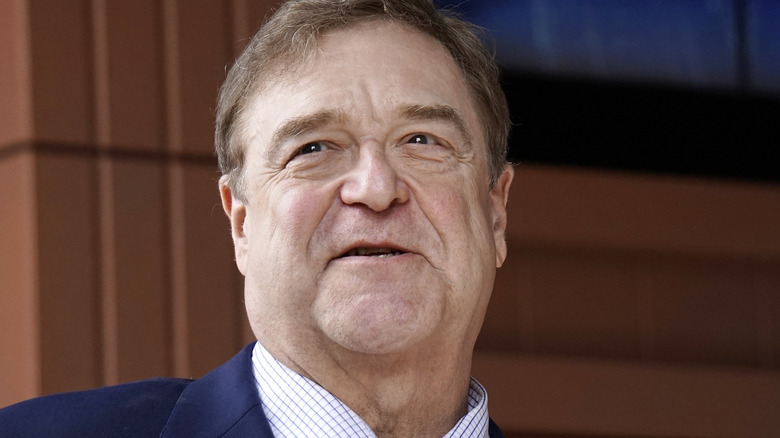 Joe Seer/Shutterstock
Two users on Reddit, u/625076Kf, and u/dachness, posted the same casting wish list for some of the "Family Guy" characters, should the series ever get the live-action movie treatment. 
Cleveland Brown's character would be played by Leslie David Baker, who played Stanley Hudson on "The Office." Officer Joe Swanson would be portrayed by comedy veteran Kevin James from "The King of Queens." The role of Glenn Quagmire would go to Charlie Sheen from "Two and a Half Men." And Peter Griffin would be played by none other than John Goodman, a Golden Globe and Primetime Emmy winner known for his work in several critically acclaimed films like "Argo" and shows such as "The Conners" and "Roseanne."
Would such a movie ever happen, though? In a Sunday sit-down with Today in June 2019, "Family Guy" creator Seth MacFarlane spoke about the chances of the hit animated series making the jump to the silver screen. He said, "I mean, I've been talking about this for ten years. The Family Guy movie is still on my to-do list." He also goes on to say he has a pretty good idea of what will happen in the potential feature, but he has not had the time to get to it just yet. With that in mind, "Family Guy" fans should not lose hope that one day the Griffins and everyone else from Quahog will make the jump to the big screen. 
It's still unclear whether it will be animated or live-action, however. And while no time frame has been given, it's clear that the motion picture adaptation is still very much on the agenda.