The Biggest Difference Between Indian Hills And Other SAMCRO Charters In Sons Of Anarchy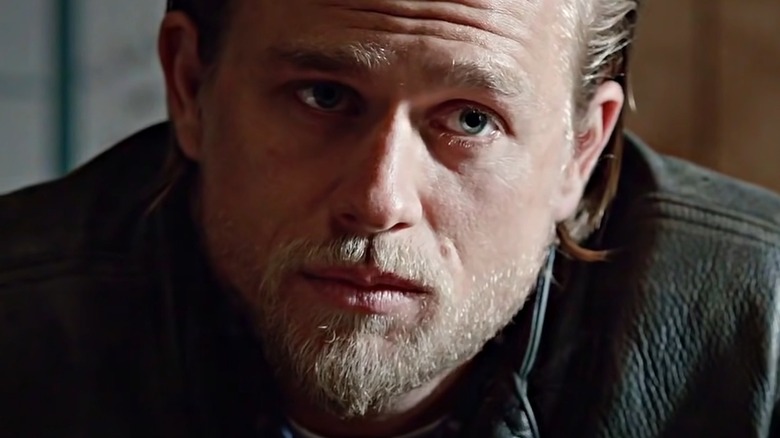 FX
"Sons of Anarchy" revolved around the criminal exploits of the titular motorcycle club's SAMCRO charter. However, the Kurt Sutter-created crime drama found ways to incorporate some of its other 48 charters into the story. The Indian Hills gang was one of the more notable Sons branches as some of its members made a few appearances on the FX series, leading to some memorable interactions between both groups.
Originally known as The Devil's Tribe, the Indian Hills gang had a longstanding history with SAMCRO on "Sons of Anarchy." The group's leader, Jury (Michael Shamus Wiles), was a trustworthy ally of Jax's (Charlie Hunnam) old man back in the day, which put him in good stead with John's son until their heated showdown in Season 7 (which ranks among the worst things Jax did on "Sons of Anarchy").
Jax and Jury's turbulent farewell to each other was certainly a difference-maker on "Sons of Anarchy." That said, the Indian Hills and SAMCRO charters were different from each other in certain aspects across the board, especially when it came to their respective attires.
The Indian Hills gang wore denim kuttes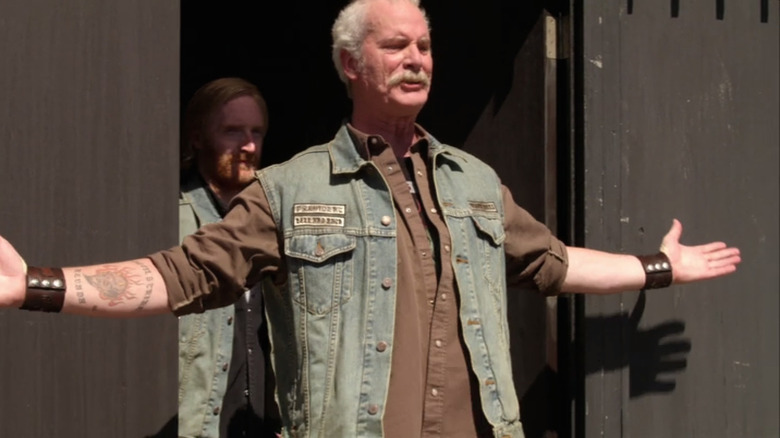 FX
The Indian Hills charter was a late addition to the Sons of Anarchy motorcycle club. The gang joined the other charters after helping SAMCRO stop a threat posed by the Mayans in Season 1. However, while they rocked the Sons' patches from that moment on, the former Devil's Tribesmen didn't completely adopt the group's fashion. For example, they initially opted to keep their denim kuttes as opposed to sporting the leather worn by SAMCRO and the other Sons charters. 
Of course, this is hardly surprising considering that the Indian Hills members were relative newcomers to the Sons of Anarchy fold. As such, they weren't completely indoctrinated into the club's way of life, which opened the door to conflict, as evidenced by Jax and Jury's aforementioned tussle.
That said, the different attires could also have been used to reflect each charter's sensibilities. Jury is the product of a bygone era in which it was common for motorcycle gangs to don denim. It made sense for Jury's gang to copy his style.