Michael Bay To Produce Live-Action Dora The Explorer Movie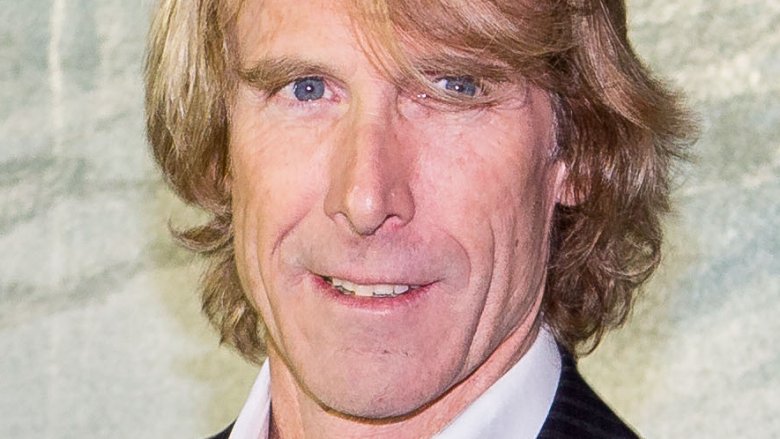 Getty Images
Here's a headline we bet you thought you'd never read.
Michael Bay has just signed on to produce a live-action Dora the Explorer film, based on the popular Nickelodeon children's series of the same name. The Hollywood Reporter announces that Neighbors writer-director Nick Stoller will pen the script for the project, which hails from Paramount's newly developed Paramount Players division. Bay is joined by his Platinum Dunes partners Andrew Form and Brad Fuller, who will also produce the movie.
Plot specifics are being kept under lock and key at Paramount for the time being, but THR notes that the live-action spin will center on Dora as a teenager, not as a young child like in the long-running television series. The film will chronicle her move to a new city to live with her cousin Diego. The film doesn't have a set release date yet, but the studio is reportedly eyeing a 2019 debut. 
Dora the Explorer the series ran from 2000 to 2014, airing 174 episodes in total. The show followed a young American Latina who embarked on various adventures with her monkey companion Boots, facing riddles, puzzles, and characters (like the famous fox Swiper, who had a penchant for theft) along the way. During its original run and in the years since it wrapped, Dora the Explorer spawned countless lines of merchandise, including LEGO sets and video games, as well as a spinoff series that focused on Dora's cousin Diego.
Though scribe Stoller is known for his adult-focused films like Get Him to the Greek and Forgetting Sarah Marshall, he has also found success with more family-friendly fare. He recently wrote and directed a reboot of the Muppets movie franchise and worked on the animated flicks Storks and Underpants: The First Epic Movie. Stoller is currently attached to the Kevin Hart-led comedy Night School.
Bay has gained a reputation for his distinct filmmaking and editing style, characterized by fast cuts and extensive use of special effects, best evidenced in Transformers film series. It remains to be seen whether his world-famous explosions will make it into the Dora the Explorer movie.