Renée Zellweger To Play Judy Garland In Biopic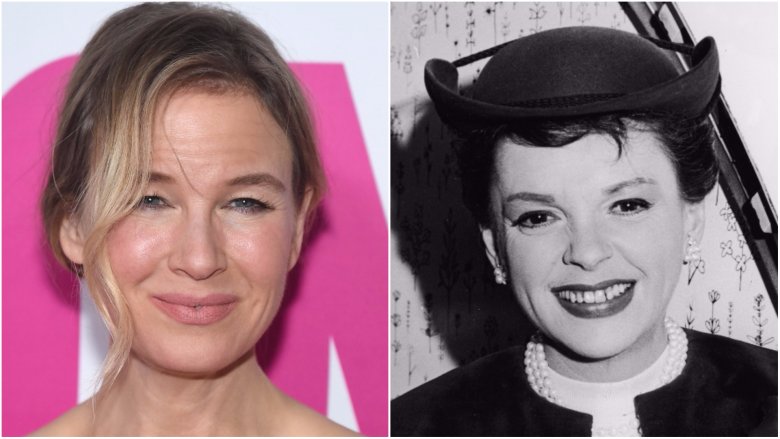 Getty Images
Judy Garland's not in Kansas anymore, and walking the boards of a London stage in 1968, she's a pretty long way from Oz, too.
According to a news item by Entertainment Weekly, Renée Zellweger has signed on to play the legendary singer and actress in the upcoming biographical movie Judy.
Judy will follow the lifelong entertainer during the last performances of her life, set in London in 1968, focusing on the year before she died at the remarkably young age of 47. 
The movie will begin in winter of 1968 with Garland's arrival in London, showing her charming the city despite her physical weariness and exhaustion with a life spent devoted to show business. As she prepares for her final performances, she also bickers with her management and starts a relationship with a man named Mickey Deans, who would become her fifth husband during the year of her death in 1969.
According to producers of the movie, many of Garland's songs will be featured, giving Zellweger a chance to once again charm audiences with her musical theater talents as she did in 2002's film adaptation of Chicago, for which she was nominated for an Academy Award for best actress.
Pathé and Calamity Films are co-producing the movie, which will be directed by the famed British theater director Rupert Goold. The script was written by Tom Edge, who previously worked on the television shows Strike, The Crown and Lovesick.
As a director, Goold has adapted several Shakespeare plays for television, and previously directed the Jonah Hill and James Franco-starring True Story in 2015. Production on Judy is expected to begin in February.