MGM Developing TV Series On Life Of Hunter S. Thompson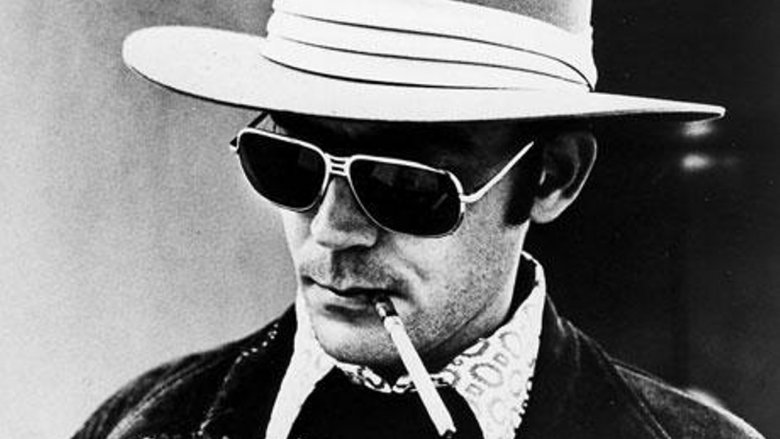 The life and sudden death of one of America's most singular writers will be adapted into a story for television by MGM, according to a report by Variety.
MGM Television is developing a show based on the life of Hunter S. Thompson, with Get Shorty creator Davey Holmes on board as showrunner should the project be pushed forward into a full series.
The head of MGM TV and Digital, Mark Burnett, was complimentary toward Holmes in the announcement. "Davey is tremendously talented," Burnett said, "and has demonstrated that he can deliver quality programming that will resonate with viewers."
Steve Stark, MGM TV's president of production and development, called Holmes "a joy" to work with during the development of Get Shorty, a crime comedy adaptation of Elmore Leonard's 1990 novel currently in its first 10-episode season on Epix. The show has already been renewed for a second season.
According to Variety, the Thompson show is being described as an "authorized" project, an important distinction for fans of the author's work who may be wary of projects that appear to be trading on his name. Thompson notoriously warred with Hollywood several times during his career, objecting to many aspects of the script development of Fear and Loathing in Las Vegas and describing the long-delayed development of an adaptation of his novel The Rum Diary as "a waterhead f***around."
As a writer, Thompson was an outspoken journalist who championed the "Gonzo" style of journalism, often inserting himself into his stories, which ranged from coverage of presidential elections and sports analysis to the failings of America and the scandals of high society. He was often seen as a hero to the counterculture movement, with his stories and life consumed by a voracious appetite for drugs and alcohol.
Late in his life, Thompson became a writer for ESPN, operating online on their "Page 2" site for alternative stories and analysis. Thompson committed suicide at the age of 67 in 2005. 
Thompson has previously been played on screen by Bill Murray in the very loose biographical film Where the Buffalo Roam. His manic-eyed fictionalized persona, Raoul Duke, was immortalized on screen by Johnny Depp in Terry Gilliam's adaptation of his most well-known book, Fear and Loathing in Las Vegas.
In addition to creating Get Shorty, Holmes has also written for Shameless, Damages, and In Treatment. He has signed an overall deal with MGM TV, with the Thompson show being his first major project at the network.
"I can't say enough about the intelligence, daring creativity and overall support MGM has brought to our collaboration," Holmes said.