Doctor Who Casts Companions For Jodie Whittaker's 13th Doctor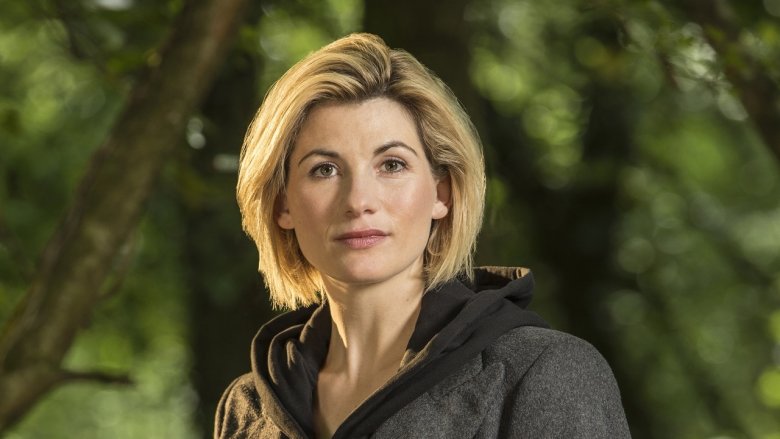 The next phase of BBC's long-running sci-fi series Doctor Who is coming down the pipeline with new casting announcements for the companions of Jodie Whittaker's 13th Doctor, according to a report by Variety.
Well ahead of the new season's schedule debut, the BBC has announced that actor Bradley Walsh has signed on to play the 13th Doctor's companion Graham, confirming weeks of rumors that the longtime fan of the series would be joining the show on a regular basis.
"Am I thrilled to be part of this whole groundbreaking new dawn for the Doctor?" Walsh said in a response to the announcement. "Oh yes!"
Walsh has previously appeared on a spinoff of Doctor Who in 2008, playing the role of a villain in The Sarah Jane Adventures. He's also known for a long-running role on Law & Order: UK.
The casting announcement also included a notice that Tosin Cole and Mandip Gill will be joining the show in undisclosed roles, playing recurring characters by the names of Ryan and Yasmin, respectively. Cole had a small role in Star Wars: The Force Awakens as Lieutenant Bastian, and both actors also appeared on the UK soap opera Hollyoaks.
The 11th season of the BBC's modern Doctor Who series, which began in 2005 with Christopher Eccleston starring as the ninth Doctor, will premiere on the BBC in fall 2018 with a 10-episode new season. It will mark the first time in the series' 50-year history that the titular Doctor is portrayed by a woman. 
Check out BBC's announcement and the companion pic below.
Meet the 13th Doctor's new friends! Yasmin (Mandip Gill), Ryan (Tosin Cole), and Graham (Bradley Walsh) #DoctorWho pic.twitter.com/6l9iVkvu0d

— Doctor Who Official (@bbcdoctorwho) October 22, 2017