The Boys Fans Agree That This Is The Saddest Scene From The Season 3 Finale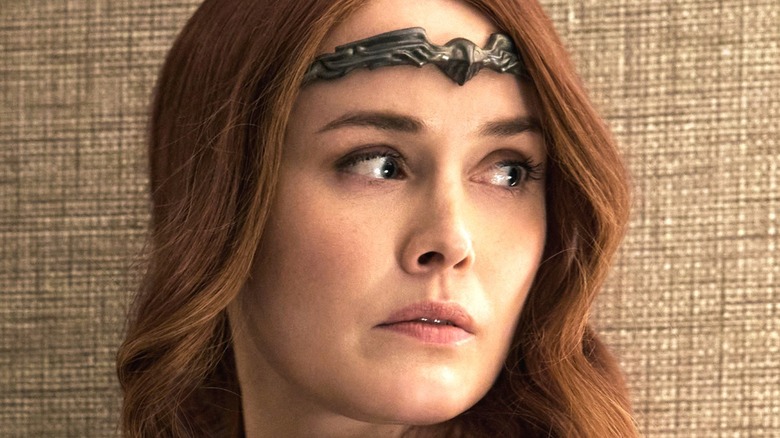 Amazon Studios
This article contains spoilers for the Season 3 finale of "The Boys."
Amazon's "The Boys" is not one to shy away from character deaths and sad moments. From the very get-go of Amazon's brutal take on superheroes, Hughie Campbell's (Jack Quaid) girlfriend is tragically killed by the speedster A-Train (Jessie T. Usher), which results in the young man getting covered in blood and viscera. This sets off Hughie's motivation for vengeance against the Supes, and he quickly falls in league with Butcher (Karl Urban) and his varied group of deadly friends who also have an intense disliking of corrupt superheroes.
Across the three seasons of "The Boys," death and sorrow become near-constant companions, for better or worse. Nobody is safe on "The Boys," as illustrated by the deaths of Madelyn Stillwell (Elisabeth Shue), Butcher's wife Becky (Shantel VanSanten), the close friend of Starlight (Erin Moriarty) known as Supersonic (Miles Gaston Villanueva), the former ward of Soldier Boy (Jensen Ackles) who goes by the moniker Gunpowder (Sean Patrick Flanery), and Soldier Boy's ex-girlfriend Crimson Countess (Laurie Holden), to just name a few of the more notable deaths within the series. It seems, though, as if some fans have crowned one death scene in particular as more heartbreaking than the others.
Fans think that Black Noir's death is the saddest of the series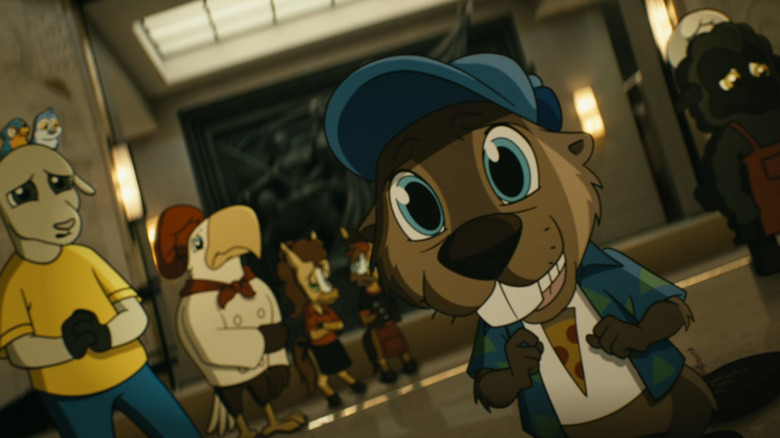 Amazon Studios
Some fans have taken to Twitter to discuss a particular moment from "The Boys" and it seems as if many fans think one particular death in the television series is the saddest, and it features anthropomorphic animated animals. Kicking off the conversation was @patogarcia_mx, who posted an image of Homelander (Antony Starr) embracing Black Noir (Nathan Mitchell), and said that this moment was the saddest in television history. This scene sees Homelander kill Black Noir in the final episode of Season 3, which immediately causes his hallucinated creature companions to appear and offer words of reassurance and compassion in his dying moments.
Others also felt their heartstrings tugged, with @SkullAberration admitting that they fell to their knees. Another Twitter user stated, "When all his little homies told him goodbye i was weak as hell." It seems then that fans of "The Boys" felt the combination of the brain-damaged innocence of Black Noir combined with his animated friends proved to be too much to handle. It is established in the show that Black Noir wasn't always that way, and a flashback shows how he came to be.
Suffering a traumatic brain injury after an explosion, the scarred Black Noir is rendered mute and prone to hallucinations, yet he remains effective in combat. Throughout Season 3 of "The Boys," Black Noir's motivations are relatively obfuscated, and his thoughts and feelings are often expressed through his imaginary friends. Needless to say, a death accompanied by cartoon creatures puts the demise of Black Noir high on the list of sadder moments on "The Boys."
Fans might get a chance to see Black Noir again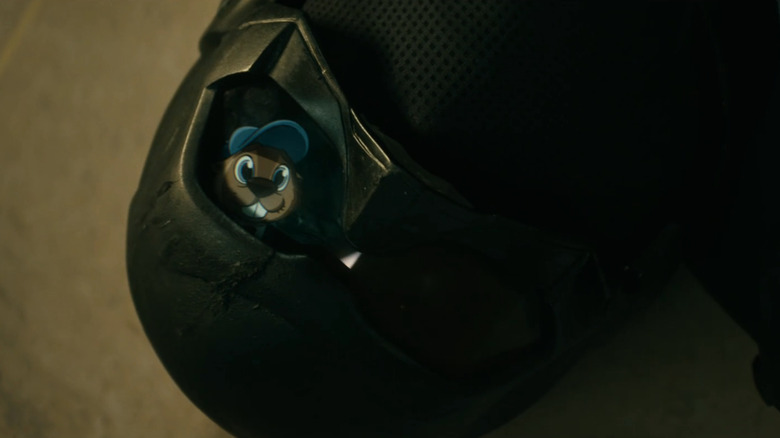 Amazon Studios
Oddly enough, we may not have seen the last of Black Noir. Speaking with Variety, "The Boys" showrunner Eric Kripke was asked about how the show will handle the death of Black Noir, to which he replied, "Without spoiling anything, I will just say this: When you have a silent character in a mask, he's reasonably easy to recast. If you notice in the flashbacks of this season, it was a different actor, Fritzy-Klevans Destine, and perhaps the reason we did that is so that if we were to recast Noir, we could recast him with Nathan [Mitchell]." 
With this vague comment about spoilers and a potential recasting of Black Noir, it almost seems like fans may once again get a chance to see the character, although it may be in a different form. As clarified by The Boys Fandom, the comic book version of Black Noir is notably different, and is actually a clone of Homelander. Created for the sole purpose of acting as a failsafe, this version of Black Noir was made specifically to counter Homelander, should he become too hard to handle. Considering the way the series is going, it could be possible that another superhero (or clone) may soon take up the name Black Noir, or that we may see him in a flashback. Hopefully that means fans will get to see those adorable little critters again as well.