Star Trek: Discovery Renewed For Season 2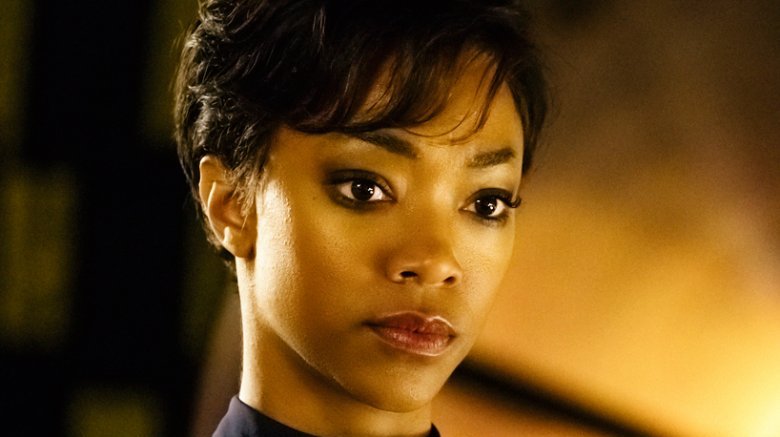 CBS All Access is ready to fly away with Star Trek: Discovery. According to The Hollywood Reporter, the CBS branded streaming service has already renewed the series for a second season, despite the fact that the first has just barely kicked off.
"In just six episodes, Star Trek: Discovery has driven subscriber growth, critical acclaim, and huge global fan interest for the first premium version of this great franchise," said Marc DeBevoise, president and chief operating officer at CBS Interactive, in a statement. "This series has a remarkable creative team and cast who have demonstrated their ability to carry on the Star Trek legacy. We are extremely proud of what they've accomplished and are thrilled to be bringing fans a second season of this tremendous series."
CBS has a lot of reasons to be happy with Discovery. Although the highly anticipated series was hit with numerous delays after losing its showrunner Bryan Fuller to his Starz series American Gods, the show still managed to premiere to positive reviews from critics and a warm reception from most fans. The show also pushed All Access to record high single-day sign-ups, beating out the previous record set by February's Grammy Awards. 
CBS has yet to set a return date for season two, although executive producer Alex Kurtzman estimates that it won't premiere until early 2019, as there is a long amount of time invested in production and VFX for each episode. "We have a... big idea that emerged mid- to late-season one for something we want to do for season two," Kurtzman said of plans for the show's sophomore outing. "That's now become the spine of what we want to do for season two."
Discovery stars Sonequa Martin-Green as First Officer Michael Burnham, the first human to attend the Vulcan Learning Center and the Vulcan Science Academy. The rest of the show's ensemble cast includes Jason Isaacs, Michelle Yeoh, James Frain, Rainn Wilson, Doug Jones, Anthony Rapp, Chris Obi, Mary Chieffo, Terry Serpico, Maulik Pancholy, Sam Vartholomeos, Rekha Sharma, Kenneth Mitchell, Clare McConnell, and Damon Runyan.
New episodes of Discovery's first season will continue to hit All Access every Sunday through Nov. 12. After that, the show will take a short break before beginning to premiere the second half of its run in January of 2018.
Hailing all frequencies: Season 2 confirmed! Thanks for watching—we can't wait to bring you more #StarTrekDiscovery! https://t.co/aUQXHt1NOv pic.twitter.com/uZkokTo8qk

— Star Trek: Discovery (@startrekcbs) October 23, 2017