SNL Fans Think This Former Cast Member Is Severely Underrated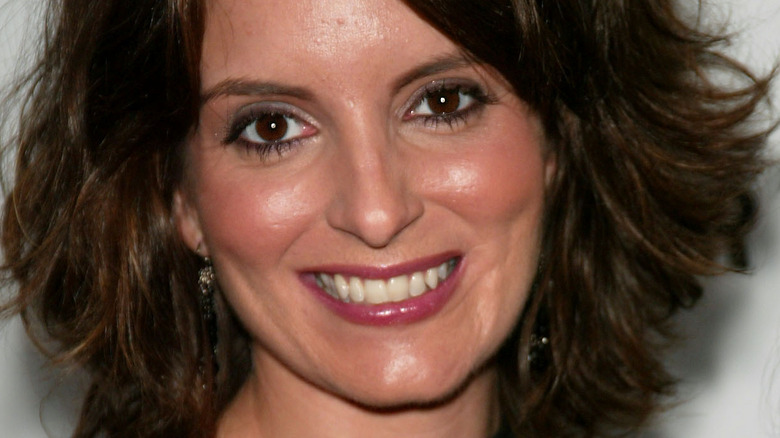 Evan Agostini/Getty Images
Over its near five-decade run, "SNL" has boasted over 150 cast members (via Insider), who have each had varying degrees of success. While the show has made superstars out of many comedians like Chevy Chase and Chris Rock, the NBC variety series has also rejected comedic royalty like Jim Carrey and Stephen Colbert (per The Hollywood Reporter). Some comedians, like "Zoolander" star Ben Stiller, ultimately left the gig after just one season to pursue other projects, while Kenan Thompson has been making audiences laugh for 19 seasons and counting. On the other hand, several "SNL" stars never got their big break after they retired from the series.
Appearing on "SNL" isn't as much of a gateway to success as many would expect. In fact, it's possible that many might not appreciate a comedian's work until after they've left the show. While the series has been consistently filled with great talent, it's fair to say that some "SNL" cast members have outshined others, which has led to rivalries.
When it comes to underrated cast members, hindsight is 20/20. While everyone has their own favorite comedian on the show, "SNL" fans have concluded that one particular cast member deserves more love.
SNL fans think Rachel Dratch deserves more credit
In a thread posted on a "Saturday Night Live" subreddit, u/sflopro discussed how they find Rachel Dratch to be an underrated cast member. u/RegularMidwestGuy analyzed how Dratch has influenced the series and replied, "Super underrated, mostly because she was at the beginning of a ridiculous run of talented women on SNL that continues to this day... The early 2000s marks the beginning of a more woman-friendly run, and I think Rachel was a big part of that." Though Dratch shared scenes with Tina Fey and Amy Poehler, she surely paved the way for "SNL" female legends like Kate McKinnon and Cecily Strong.
Redditor u/kapnkool shared how impactful Dratch's work on the show has been: "I would easily put the Debbie Downer Disneyland sketch in my top 10 of all time." Dratch's negative and off-putting character rose to "SNL" fame after the "Debbie Downer: Disney World" sketch premiered in 2004. The character has since gone on to define Dratch's legacy on the series, with Rolling Stone naming Downer as the eighth-best character on the show.
Dratch ultimately left the series as a main cast member player in 2006, though she's returned as Debbie Downer since then, with u/BenchiroOfAsura praising her. The user wrote, "The simple fact that Dratch has guest-starred in 30 Rock multiple times and cameo'd on SNL still over the years cemented her legacy in comedy to me."