30% Of Fans Said This Was Their Favorite Kaley Cuoco Role Outside Of The Big Bang Theory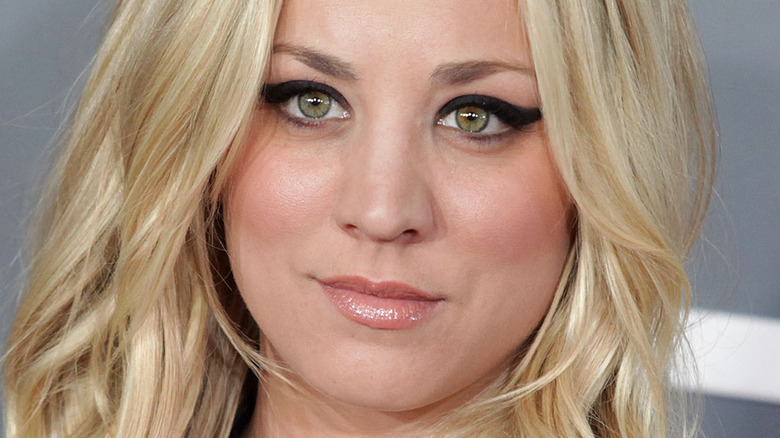 DFree/Shutterstock
From 2007 to 2019, "The Big Bang Theory" was one of the hottest titles in the sitcom world, thanks in large part to its ensemble cast. Each person brought something unique to the table that made their respective characters stand out and connect with viewers. One of the most popular and synonymous with the show is the human blooper reel Kaley Cuoco, who played Penny Teller throughout the 12-season run of "Big Bang Theory." Not only did Cuoco score plenty of awards, nominations, and honors during her time portraying Penny, but the part went a long way in putting her on the map.
Of course, one would be remiss to claim that "The Big Bang Theory" is the only noteworthy project Kaley Cuoco has attached her name to over the years. In fact, her work in front of the camera dates back years before Chuck Lorre and Bill Prady's geeky series came to life. Her first role – Connie Reinhardt — came in 1992 via the TV movie "Quicksand: No Escape." From "Brandy & Mr. Whiskers" to "The Flight Attendant," Cuoco boasts a diverse résumé on screens big and small that's more than worth sifting through if her performances on "The Big Bang Theory" piqued your interest.
According to 30% of fans, if you're to check out any production aside from "Big Bang Theory" that includes Kaley Cuoco, you'll want to make it this one.
Fans love Cuoco's take on Harley Quinn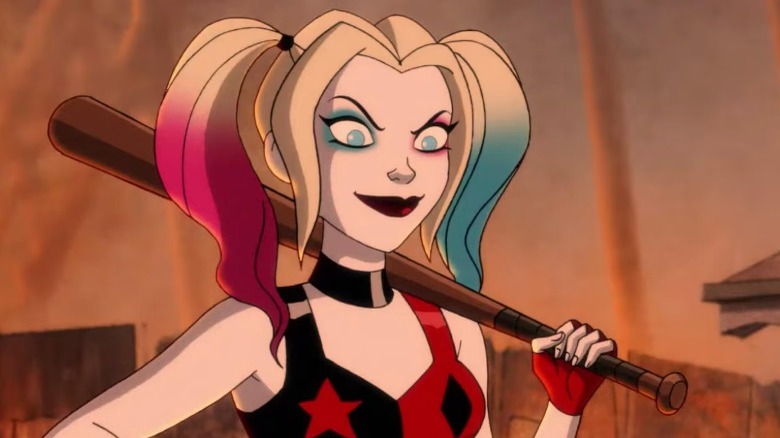 HBO Max
To find out where people stand when it comes to Kaley Cuoco's non-"Big Bang Theory" characters, Looper ran a poll asking 564 fans from the United States for their favorites. Billie Jenkins from "Charmed" wound up in last with 9.22%, with Gretchen Palmer of "The Wedding Ringer" fame landing 16.84% of the ballots. Bridget Hennessey from "8 Simple Rules" came in third with 19.68%, Cassie Bowden from "The Flight Attendant" landed in second place with 24.11%, making Harley Quinn from her self-titled animated series the undisputed winner with the remaining 30.14% of the overall votes.
Created for the now-defunct DC Universe streaming service before moving to HBO Max, "Harley Quinn" arrived in all of its violent, vulgar, yet occasionally heartfelt glory in 2019. Kaley Cuoco voices the beloved DC villain as she attempts to move on from the Joker (Alan Tudyk) and strike out on her own as Gotham City's next big supervillain. In the years since its debut, the show has accumulated quite a large, devoted fanbase, but the love doesn't stop there. Cuoco herself has touted her enthusiasm for the program and the Harley Quinn character — even if she is a bit bold and unapologetically crass at times.
"I've loved the swearing. I've loved the screaming. I've loved the aggressiveness. It's totally insane and totally inappropriate — that's why I love it. She's a badass," Kaley Cuoco told Yahoo! of her DC Universe alter-ego. The third season of "Harley Quinn" will hit HBO Max on July 28, 2022, and when it does, it's a safe bet that a good portion of Cuoco's fans will eagerly tune in to watch it.