Tom Selleck Paints A Bleak Picture Of Frank's Love Life On Blue Bloods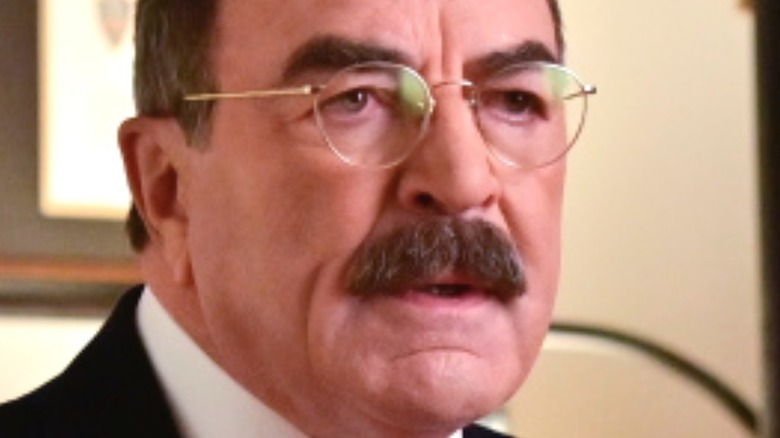 CBS
Let's face it – Frank Reagan (Tom Selleck) is the type of fella who's married to the job. As the New York City police department commissioner on CBS' hit procedural "Blue Bloods," he has a lot of responsibility, after all. Outside of the force, though, Frank is devoted to his family, most of whom also work in law enforcement and share his interests. Work and family keep him busy. As such, the chief doesn't have much time to show off his impressive mustache as a member of the local dating scene.
Of course, there are many people in Frank's life who'd love to see him get back on the proverbial saddle. Ever since he lost his wife, Mary, he hasn't been able to open his heart to anyone else. That said, "Blue Bloods" viewers shouldn't expect to see Frank find love and live happily ever after any time soon. However, Tom Selleck had a logical explanation as to why there probably won't be any romance storylines in Frank's future on "Blue Bloods."
Frank Reagan doesn't have time for romance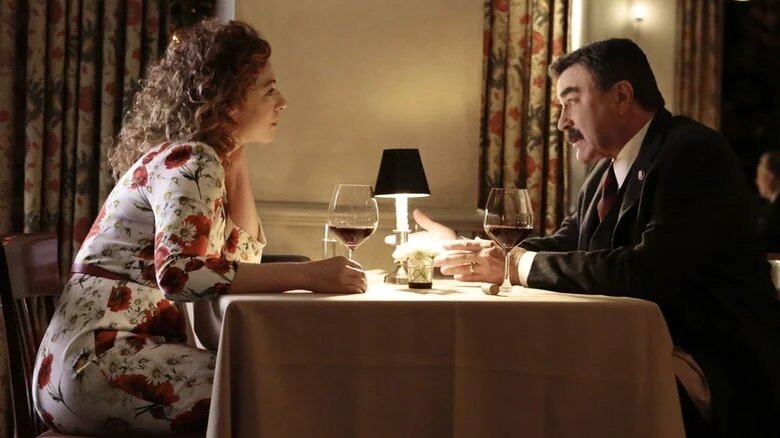 CBS
During an interview with TV Insider, Tom Selleck was asked about the possibility of Frank finding love again. While he was happy to know that there are fans out there who want to see his character find love, the actor revealed that Frank is too much of a loner who's stuck in his ways. "If you're doing four stories per show, it's difficult, and Frank, being who he is, makes it hard," Selleck noted. "He's devoted to what he does on the job and to his kids, but he's kind of a man alone."
Selleck's words suggested that Frank isn't interested in moving on, but the "Blue Bloods" star didn't completely rule out the possibility. The actor acknowledged that Frank has chemistry with Sloane Thompson (Alex Kingston) whenever she rolls into town, but the fact he continues to wear his wedding ring proves that he still isn't over Mary.