Twin Peaks Actor Brent Briscoe Dies At 56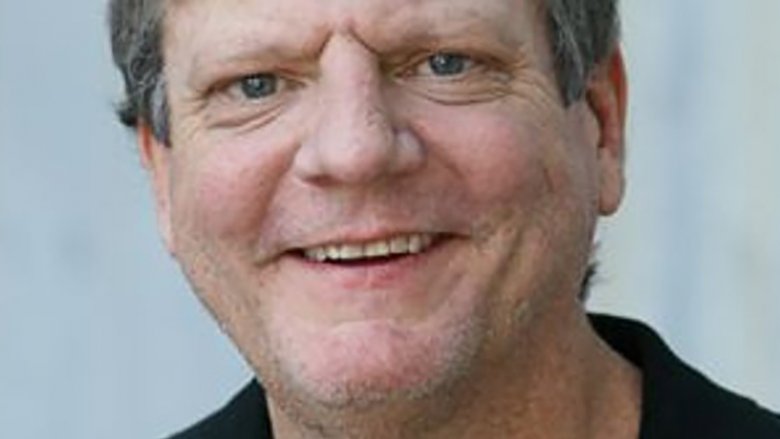 IMDB
Brent Briscoe, the character actor who appeared in television series like Twin Peaks and Parks and Recreation, died Wednesday, October 18, Deadline has confirmed. Briscoe's cause of death is currently unknown. He was 56 years old. 
A friend of Briscoe's announced his death in a post on Facebook. "It is with a sad and heavy heart that I can share what I just learned via his family. Brent Briscoe passed away this morning in Los Angeles. He was surrounded by his father Carl, his sister Shelley, and brother Kent. Brent was a proud Moberly native, an accomplished actor in TV and movies, an incredible pitcher and shortstop in his day, and a friend to so many," the statement reads. "Please keep Brent's family in your thoughts and prayers... as it has been less than a year since his mother passed away. I'm sure she was there to greet him in heaven. Rest in peace, old friend."
Born in Moberly, Missouri, Briscoe started his career in entertainment in 1985 when he landed a job as an apprentice at The Burt Reynolds Jupiter Theatre. Briscoe eventually found his way to California, where he spent a year working in Los Angeles as a staff writer for the CBS series Evening Shade. After he scored his role playing Scooter Hodges in Sling Blade opposite Billy Bob Thornton in 1996, Briscoe made the permanent move to Los Angeles. 
In the years that followed, Briscoe went on to collaborate with Thornton on several other films like U Turn (1997), Mr. Woodcock (2007), The Smell of Success (2009), and Jayne Mansfield's Car (2012). His working relationship with Thornton even extended to off-screen dynamics, as Briscoe co-wrote with his former college roommate Mark Fauser the 2002 film Waking Up in Reno, which starred Thornton in the lead role. 
Briscoe pulled in critical acclaim for his performance in director Sam Raimi's 1998 film A Simple Plan, in which he played Lou Chambers, one of three men who discover a crashed plane filled with millions of dollars of cash. The actor's other credits include films like The Green Mile (1999), The Majestic (2001), Mulholland Drive (2001), Driven (2001), Madison (2001), and Spider-Man 2 (2004), which was also directed by Raimi. 
More recently, Briscoe appeared as Detective Dave Macklay in David Lynch's Twin Peaks revival, had a recurring role as diner owner JJ in the hit NBC comedy series Parks and Recreation, and guest-starred on shows like Brooklyn Nine-Nine, Goliath, Justified, and NCIS: Naval Criminal Investigative Service.
Briscoe is survived by his father Carl, sister Shelley, and brother Kent.
Our thoughts are with Briscoe's family and friends during this time of mourning.