The Supernatural Episode Jared Padalecki Never Wants His Kids To See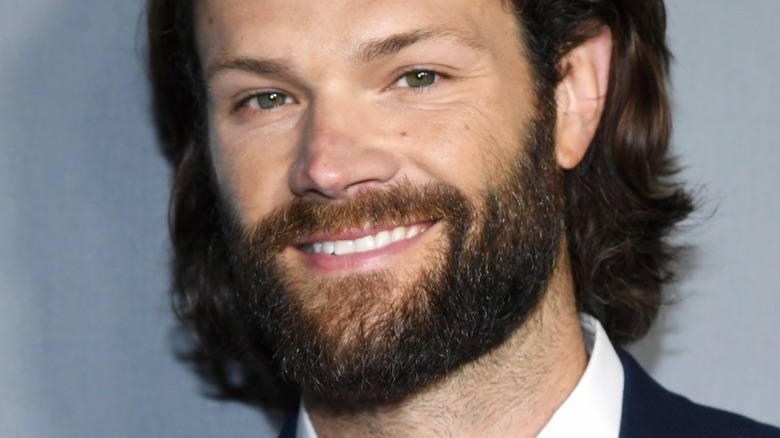 Kevin Mazur/Getty Images
With 15 seasons and over 300 episodes, "Supernatural" seemed like a ride that would never end. The series about two monster-hunting brothers dealing with family baggage was a massive success for The CW, cultivating rabid fans who fervently supported Sam (Jared Padalecki) and Dean (Jensen Ackles) throughout their highs and lows (via NPR). And there have been a lot of them. "Supernatural" ended in a famously divisive series finale, but that is not all the legacy has to offer. The paranormal series has also demonstrated a propensity for blood, terror, and brutally sad moments. So much so that it may give many parents pause when thinking about showing it to their children.
And if you ask Padalecki, he wouldn't be inclined to disagree. After over a decade of playing Sam, the actor knows a thing or two about the show he starred in. And there is absolutely one episode that he refuses to let his children watch.
Ruby's death is not for children's eyes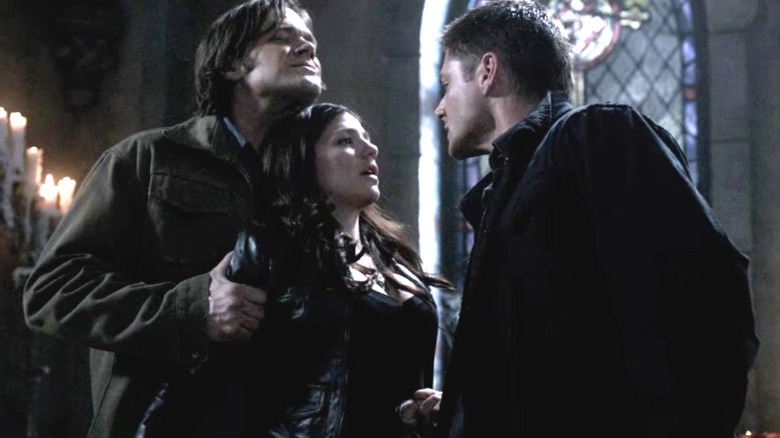 The CW
Any parent will tell you that raising children is not easy. And one thing you definitely don't want them to see is their mother's violent death. That is exactly the sort of predicament that Jared Padalecki finds himself in, now that his kids are getting older. As a father of three with wife Genevieve Padalecki, neé Cortese, he has a real concern about his children watching a specific "Supernatural" moment. The actor explained the situation when he was a guest on Jimmy Kimmel Live.
"My wife was on the show in Season 4 and it was great," Padalecki said about his wife who played the underhanded demon Ruby. "We met, went out, fell in love, all that. But at the end of Season 4, Daddy and Uncle Jensen killed my wife. So..." Padalecki's implication is clear.
"Not even in their 30s should they see that," Kimmel said jokingly with Padalecki in emphatic agreement. Ruby's bloody death at the hands of Sam and Dean, while warranted, would surely be an uncomfortable family night viewing. After a season's worth of the brothers' attempts at stopping the 66 Seals from breaking, Ruby tricks Sam into breaking the last seal by killing the demon Lilith (Katherine Boecher). This opens the doorway to hell and allows Lucifer (Mark Pellegrino) to walk the earth, unencumbered. Ruby certainly had to go, but no child should see their father take part in their mother's death. No matter what the circumstances.
You can't keep a good Ruby down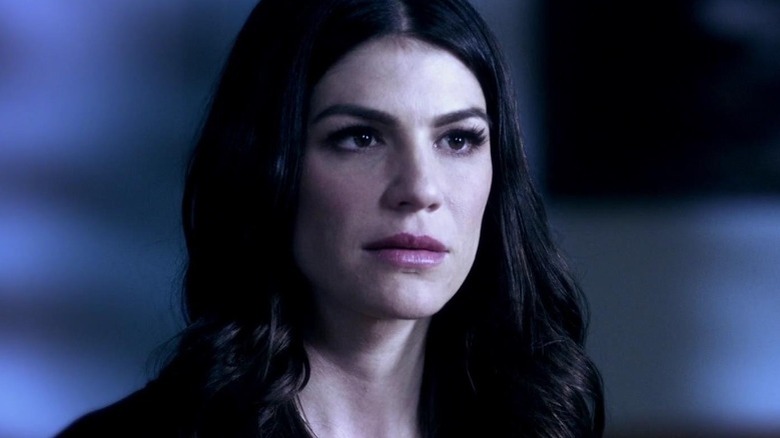 The CW
Luckily for the Padalecki family, the dead doesn't always stay dead on "Supernatural." Ruby may meet her demise at the end of a demon-killing blade in Season 4, but it isn't her last appearance. Genevieve Padalecki makes her "Supernatural" return in Season 15, almost a decade after playing a meta version of herself in the Season 6 episode, "The French Mistake." Padalecki explained to Entertainment Weekly how her return came about.
"Danneel [Ackles] and I both from way back ... We've always joked about wanting to be a part of it in the end. And so I feel like it's always been out there. The show is a huge thing in our life and in my life, and so initially they approached Jared, who never told me." Padalecki went on to say that despite the communication hiccup, it ended up working out. "Jared knew I really wanted to be a part of it. It's part of my family. So for me, it's always been a no-brainer." 
In a far less gratuitous scene from Season 15, Episode 13, Castiel (Misha Collins) seeks out Ruby in The Empty, a void where demons are sent to in the afterlife. Desperate to get out of a world of pain and suffering, Ruby promises to help if Castiel can find a way to get her out. Castiel ultimately leaves without Ruby, so the demon is left to suffer in The Empty. But at least the Padalecki children can watch a scene where their mother isn't in imminent danger.