Cyborg And Aquaman Don't Get Along In Justice League, Says Jason Momoa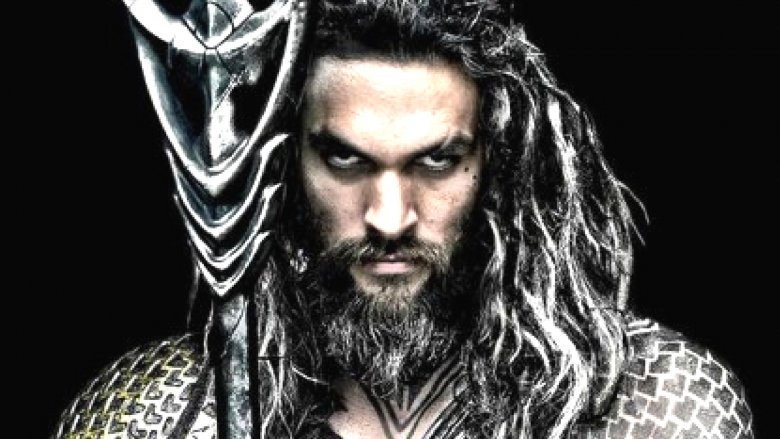 Jason Momoa is officially joining the DCEU family soon when he makes his first big Aquaman appearance in the upcoming Justice League. However, not everything will be perfect for the character and his new family, with Momoa revealing in a recent interview with Total Film (via Games Radar) that he and some of his teammates will not gel at first.
"Me and Cyborg do not get along at all," he said of interactions between his character and Ray Fisher's. "Over time, that will change. It's the same thing with Bruce [Wayne]. I'm like, 'Nah, I'm not buying into it.'" While the revelations about Cyborg and Aquaman are new, the fact that Batman and Aquaman won't be BFFs right away was already teased in the movie's trailers, in which Arthur had some quippy one liners for his grim teammate. 
Aquaman won't be in conflict with all the members of his new team, though. Momoa says that Barry Allen, and the man who plays him, Ezra Miller, is "like a younger brother" to him both on-screen and off. Gal Gadot's Wonder Woman also got high praise from the star, who called her "literally one of the most beautiful human beings that has ever existed." However, Momoa said that it was Henry Cavill, who plays Clark Kent/Superman, who gave him the most advice about how to be a superhero. "He gave me all the pointers," Momoa said. 
The entire team will have to unite in the film to save the world from the villainous Steppenwolf (Ciaran Hinds). The film was finished by The Avengers' Joss Whedon after original director Zack Snyder had to step down due to a family tragedy; Whedon is set to get a writing credit on the flick, while Snyder remains credited as the director. 
Justice League hits theaters on Nov. 17.