Josh Brolin Says Deadpool 2 Stuntwoman Death Was A 'Freak Accident'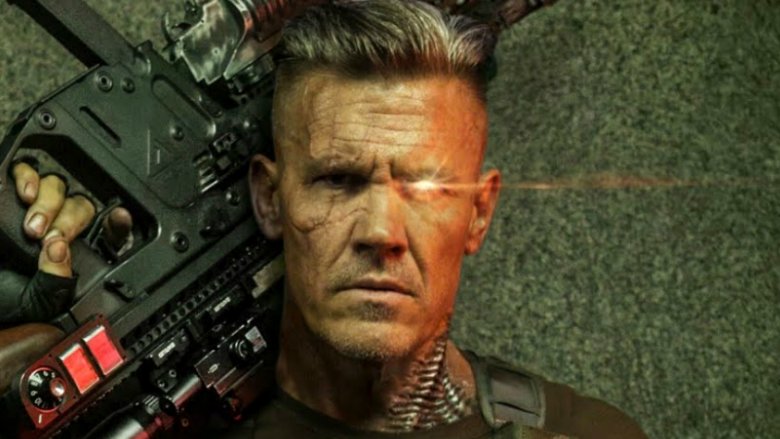 20th Century Fox
Contains spoilers for Only the Brave
Although countless fans will be undoubtedly ecstatic when Deadpool 2 finally arrives in theaters next year, there's a dark cloud hanging over the film.
During production in August, stuntwoman Joi "S.J." Harris died in a motorcycle accident while filming was underway in Vancouver, Canada. Josh Brolin, who plays Cable, recently opened up about the tragedy during an interview with the Associated Press (via Entertainment Weekly).
"We had somebody pass away on Deadpool 2 and it was an absolute freak accident," Brolin said. "The woman was such a wonderful woman... it wasn't even a stunt, it was a freak accident. It was a terrible thing that happened. Was it a nano-decision that she made in order to save the bike and this, you know what I mean? You could look into it all [these ways], but sometimes things just happen that are tragic."
According to reports, Harris lost control of her motorcycle, hit a post, and crashed through a plate-glass window at Shaw Tower on West Waterfront Road near Jack Poole Plaza. 
Brolin compared the situation to his new film Only the Brave, which centers on the Yarnell Hill Fire in 2013 that killed 19 Arizona firefighters, including the character played by Brolin. "He made a decision and they were in a situation where it didn't seem dangerous at all. They were going to a place in order to fight the fire and keep it away from the town, and what happened was the fire turned around and it sped up three times to what it was travelling before. It was a very, very unfortunate situation, but it's one of those things. You make decisions in life." 
Only the Brave opens this weekend, while Deadpool 2 will be released June 1, 2018.