Joe Keery First Auditioned For A Completely Different Role In Stranger Things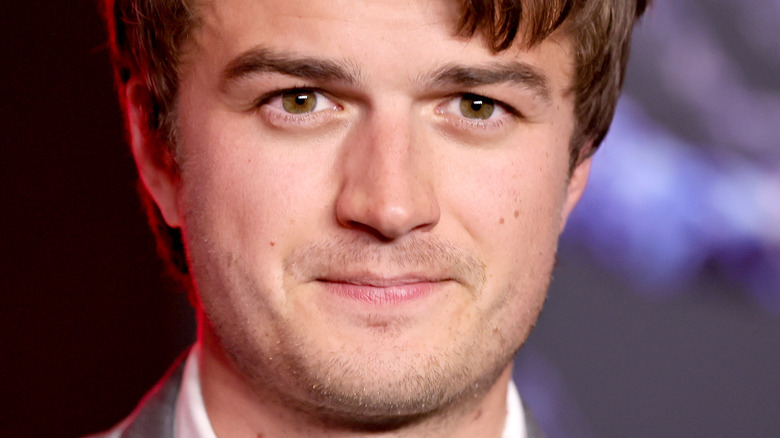 Theo Wargo/Getty Images
Steve Harrington, as played by Joe Keery, is the best babysitter in all of Hawkins. On "Stranger Things," he's brought the kiddies under his tutelage and helped them save reality on more than one occasion. He's swung his baseball bat at demonic forces and went face-to-face with Vecna in the show's latest outing. He's quickly become a fan favorite, and even though no character is truly safe on the series, you can bet there will be riots in the streets if anything happens to Steve going into Season 5.
The role's been particularly lucrative for Joe Keery, as he's gone on to appear in the likes of "Spree" and "Free Guy." But for many, he'll forever be Steve, which makes it hard to think about how he almost played a completely different character on the Netflix series. Keery's career could've proven to play out much differently had he gotten the original role he auditioned for, namely Jonathan, the part that would go to Charlie Heaton.
Keery had a better understanding of Steve's character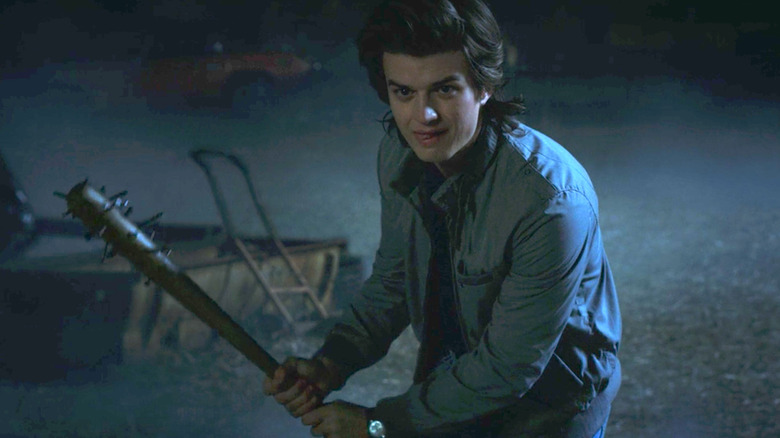 Netflix
In an interview with Vulture, Joe Keery discussed his audition process for "Stranger Things," including the tidbit that he originally went for the role of Jonathan. The actor recounted, "I sent a tape in, didn't really hear anything for a while, and then two months later they were like, 'They want you to tape for this other role.' I taped for Jonathan originally and then taped for Steve and then Skyped the [Duffer] Brothers and then waited two weeks and then found out that I got it."
It's a good thing those working in casting saw something in Keery that he himself didn't necessarily understand at first. But it does sound like he knew that it would be a stretch for him to land the part of Jonathan. He went on to state, "Obviously, I love the character. But right away, I was like, I don't necessarily think I have the right look for that character." When it came time to audition for Steve, he felt he had a much better grasp on who this character was supposed to be. Through what the Duffer Brothers envisioned and what Keery brought to the table, they created the multifaceted character audiences know as Steve. 
This was on full display in the first season when Steve comes across as a jerk sometimes and a sensitive guy in others. And now, he's one of the most beloved characters in all of television, to the point where even Netflix took out a billboard with the message, "Protect Steve."