The Response To Raj's Murder Mysteries Makes No Sense To The Big Bang Theory Fans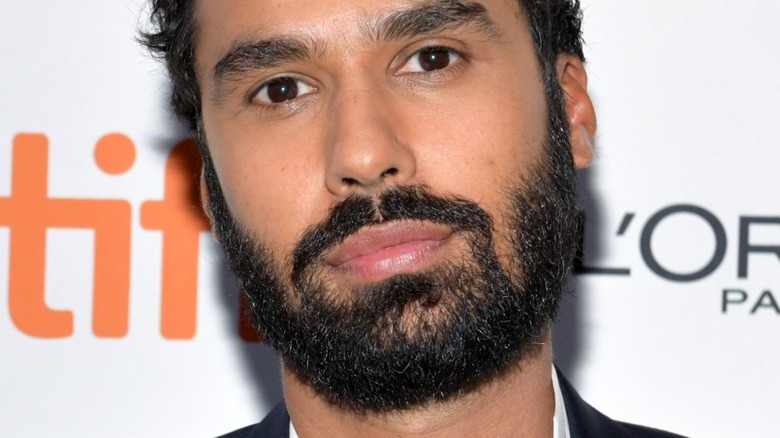 Rodin Eckenroth/Getty Images
"The Big Bang Theory" is filled with a lovable cast of characters, each of whom fulfills their role within the group dynamic. While Leonard Hofstadter (Johnny Galecki) acts as the conventional man to the eccentric Sheldon Cooper (Jim Parsons), Howard Wolowitz (Simon Helberg) serves as the outgoing, so-called womanizer that ruffles the shy feathers of Raj Koothrappali (Kunal Nayyar).
Over the show's 12 seasons, the four male leads outgrow their quirks as their careers and personal lives evolve, leading to a less sheltered existence. However, for most of the show's run, critics and audiences have been confused by the direction of Raj's character. In 2012, Entertainment Weekly discussed how Raj's love life bothers fans. "Raj is pretty much the same guy in [S]eason 5 he was in [S]eason 1, except more desperate." This was a sentiment later echoed by The AV Club in 2016, where Kyle Fowle described the character as "needy and jealous."
Sarah Manavis of The New Statesman has pointed out how Raj is often the butt of the joke due to his South Asian heritage. Even when Raj attempts to do nice things for his friends, the character is mocked for his enthusiasm. This lack of love for Raj hasn't escaped fans, who have aired out their issues with his friends on Reddit.
Fans don't understand why Raj's friends don't like his murder mystery parties
A "The Big Bang Theory" Reddit thread asked why the characters dislike Raj's murder mystery parties. The gang, sans Sheldon and Howard, find themselves entrapped in Raj's murder mystery event in Season 7, Episode 18, titled "The Mommy Observation." In the episode, Raj orchestrates an elaborate murder mystery that incorporates the lives of his friends with a sci-fi twist.
"This is the only thing I'll praise Raj for. He's just trying to do something nice for his friends, and they all s*** on him for it," u/P3tF1sh wrote. However, u/thequirkyquark says his friends aren't interested in his murder mystery party because he forces them to participate. "If it's some fandom event that they all enjoy, then it can be something they all look forward to. But he forces it on them," the user wrote, sympathetic to the frustrations of the "Big Bang Theory" crew.
Redditor u/chipotlehearts noted how the lack of respect Raj receives is a byproduct of poor writing. "It's because Raj is always [un]appreciated for anything he does. And, you can observe that he is not given good dialogue." While the character of Raj has considerable potential, the murder mystery party is yet another instance where the show undermines him, leading audiences to hate him by the show's end.