A Popular MCU Rumor Suggests This Dark Kingpin Storyline Is Coming In Echo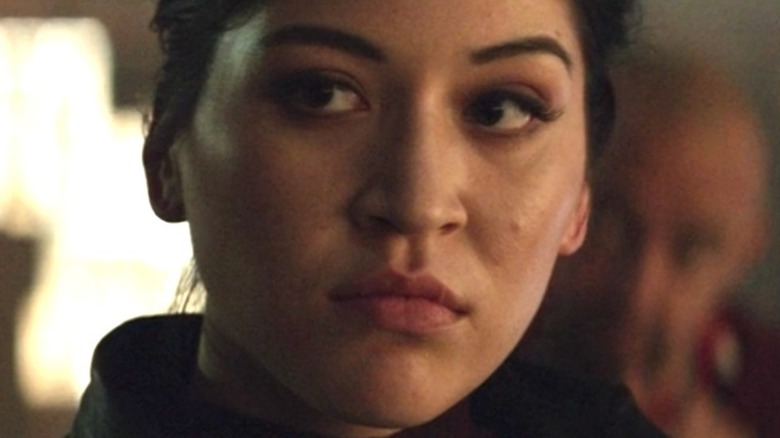 Marvel Studios/Disney+
Marvel's Phase 4 has paved the way for new heroes and villains to join the franchise, and it's clear that there are big plans for them moving forward. One of those characters is none other than Echo, otherwise known as Maya Lopez (Alaqua Cox), who was introduced to viewers courtesy of the "Hawkeye" series on Disney+.
Beginning the series as an ally of Wilson Fisk aka Kingpin (Vincent D'onofrio), the pair's relationship took a sour turn in the final episode when Echo pointed a gun at the vicious New York crime lord's head. A gunshot was heard off-screen during the closing moments, and the fate of the mobster currently remains up in the air. Hopefully, the forthcoming "Echo" spin-off series will provide some answers, but that's reportedly the plan.
Rumor has it Kingpin will have a big part to play on "Echo," possibly increasing his power and influence in the context of the MCU. But what do the folks over at Marvel have in mind for the intimidating villain? Stop reading now if you want to avoid potential spoilers.
Echo will reportedly adapt Marvel's Mayor Fisk storyline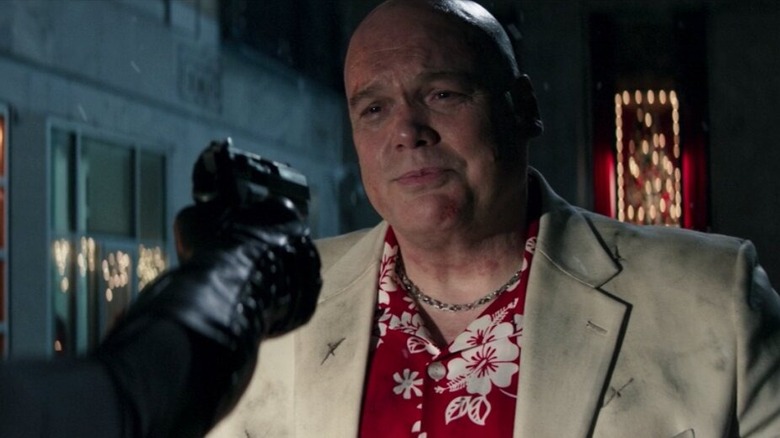 Marvel Studios/Disney+
According to the Weekly Planet Podcast (via The Direct), some blasts from the past could be set to appear on "Echo," including Wilson Fisk. During the episode, co-host James Clement revealed that the character will feature in four episodes of the series. Furthermore, he will reportedly set out to become the new mayor of New York, similar to the events that took place in Marvel's "Mayor Fisk" storyline. In the comics, Kingpin ultimately rose to power in the political world thanks to the backing of corrupt people with deep pockets, and he used his influence to further his own nefarious interests.
Of course, the big question right now pertains to Kingpin's survival status. Apparently, the character will rock an eyepatch after overcoming a shot to the head courtesy of Echo. Then again, dusting himself off following near-death experiences is part of Fisk's schtick, so the idea of him surviving a fatal gunshot wound isn't entirely far-fetched.
Per Weekly Planet Podcast, it is also believed that Daredevil will also show up to reignite his longstanding feud with the mobster. Echo has a history with The Man Without Fear in the comic books, after all, and the Hell's Kitchen native probably won't be content to sit back while Fisk climbs the political totem pole.