Showtime Orders Legal Thriller Your Honor To Series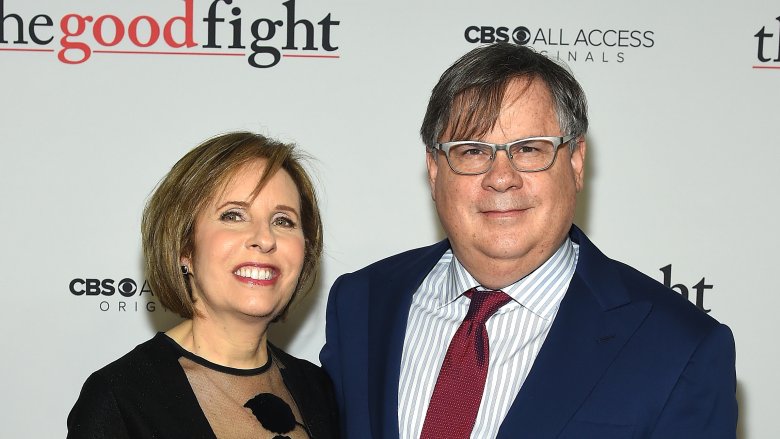 Getty Images
Showtime has picked up a new high-profile legal drama from a creative dream team that's collectively responsible for The Good Wife, The Good Fight, and The Night Of, according to a report by Deadline.
The project, Your Honor, has been ordered straight to series on the premium network, being developed by Peter Moffat and Robert and Michelle King.
The show is being written by Moffat, a BAFTA-winning British playwright and TV writer whose BBC series Criminal Justice was adapted by HBO into their own acclaimed miniseries The Night Of in 2016, drawing on material from Criminal Justice's first season. 
The story of Your Honor will center on the son of an eminent Chicago judge who becomes implicated in a hit-and-run incident that resulted in the death of a family member of a powerful local crime boss, an event that puts the lives of both the judge and his son in danger as lies compound and the criminals seek their revenge.
Your Honor is an English adaptation of an Israeli show, Kvodo, which was created by Shlomo Moshiah and Ron Ninio with a first season that premiered this year. In addition to Your Honor, Kvodo is also being adapted locally for audiences in Germany, Italy, and Russia.
Showtime president of programming Gary Levine says that the show was given a straight-to-series order on the basis of a stellar pitch meeting with the show's creators. 
"When a pitch has you on the edge of your seat for 40 straight minutes, you know you're hearing something special," Levine said. "When the pitchers are as talented, experienced and acclaimed as Michelle King, Robert King and Peter Moffat, you buy it in the room and start planning for a fascinating new Showtime series."
Moffat's collaborators, Robert and Michelle King, noted that Moffat's pitch "held the room hostage", adding that they "can't wait to watch him bring this mesmerizing, complicated story to life."
Your Honor is not the first series at Showtime to be based off of an Israeli property, with its long-running spy series Homeland having been loosely based on the series Hatufim, aka Prisoners of War, which ran from 2009 to 2012. 
For those wanting to get a head-start on the story's shape, you can watch a trailer for the first season of Kvodo here.