The Odd Thing About Carmen From Cobra Kai That Bothers Some Fans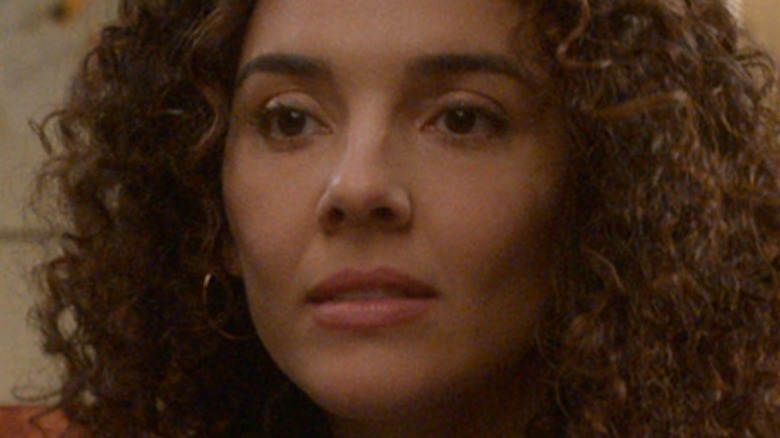 Netflix
"Cobra Kai" burst onto the streaming scene in 2018, and in the years since, it has become recognized by many as one of the strongest legacy sequels of its era. In telling the next chapter of the "Karate Kid" story, the series has packed in plenty of drama, action, nostalgia, and more in hopes of keeping audiences coming back season after season. For the most part, the efforts of the minds behind the program have been successful, as evidenced by the fact that viewers are consistently eager to see more from their favorite characters — new and old alike.
At no point has "Cobra Kai" tried to hide the fact that it's a continuation of a beloved 1980s property, hence why it has brought names like Daniel LaRusso (Ralph Macchio) and John Kreese (Martin Kove) back into the spotlight. However, it's certainly not opposed to introducing fresh faces for the sake of bringing something new to the table. Among the many standout newcomers is Xolo Maridueña's Miguel Diaz: a martial arts prodigy who develops a close bond with longtime member of the Cobra Kai dojo and Eagle Fang Karate founder, Johnny Lawrence (William Zabka)
As one of the main "Cobra Kai" characters, it's not uncommon for Miguel to take the spotlight. Naturally, his mom, Carmen Diaz (Vanessa Rubio), has had a chance to stand at the forefront with him. Although, her being a prominent part of Miguel's story has caused some frustration among fans over this one detail.
Why hasn't Carmen acknowledged Robby?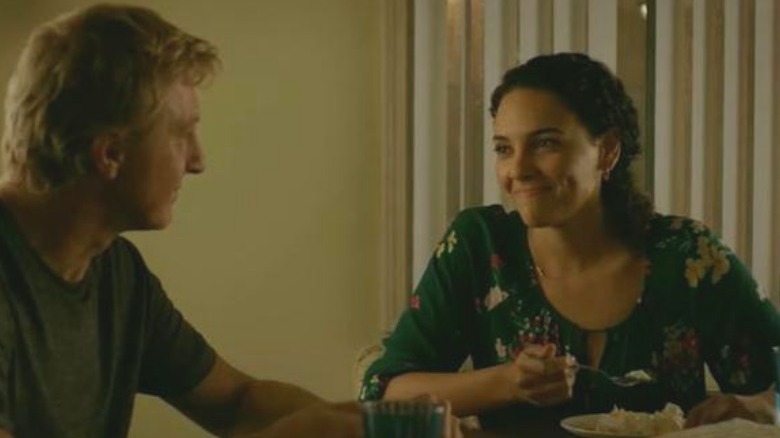 Netflix
A big part of Miguel Diaz's life up to this point is his rivalry with Robby Keene (Tanner Buchanan), who's the biological son of Johnny Lawrence. In fact, their feud culminated in Robby breaking Miguel's back at the end of Season 2 upon kicking him off a balcony. As noted by u/False-Story9510, it's strange that Carmen Diaz hasn't confronted Johnny about his own son injuring Miguel so severely and has instead continued to date him without so much as mentioning he and Robby's relation. Other Redditors commented that they hope she has that conversation with Johnny soon and that it would be a huge missed opportunity if she doesn't.
As "Cobra Kai" Season 5 approaches, Miguel and Carmen are in a difficult spot. He left to find his biological father in Mexico City, Mexico, and Johnny has sworn to bring him home, which will surely open the door for all kinds of tense moments throughout the next batch of episodes. Nevertheless, no matter how difficult or heated these situations can get, actress Vanessa Rubio is hopeful Carmen and Miguel will make it out just fine. "As these characters evolve and grow to resolve the big questions of their lives, I can only hope that it brings them together instead of driving them further apart," she told Screen Rant in December of 2021.
Perhaps someday Carmen will talk to Johnny about the fact that his son seriously injured hers, and one has to wonder what will become of their relationship afterward. For their sake, one can only hope all parties involved can make amends in a genuine, healthy way.