Chris Hemsworth Hunts The Taliban In 12 Strong Trailer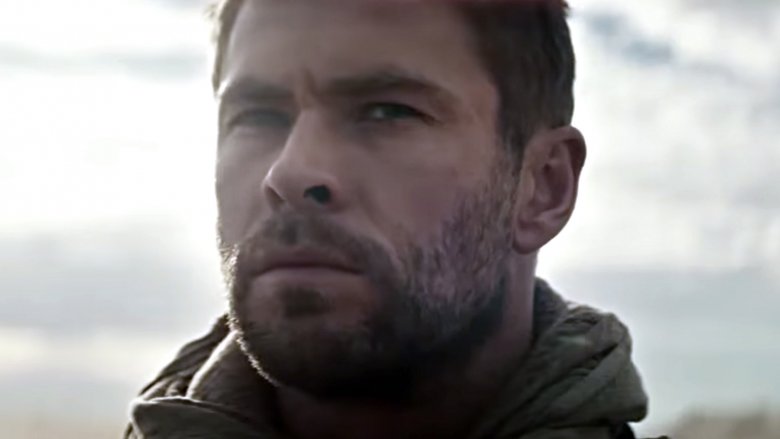 It's been a long time since the U.S. military used horses to ride into combat, but that changed for a brief period of time after the 9/11 attacks.
In 12 Strong, Thor star Chris Hemsworth plays a very different kind of hero: a real-life one. Hemworth stars as Capt. Mitch Nelson, the leader of a Special Forces team that was chosen to be the first U.S. troops sent into Afghanistan in the days following 9/11. Their mission was to convince Northern Alliance General Dostum (Nvid Negahban) to team with them in the battle against their common adversary: the Taliban and their Al Qaeda allies.
But as the U.S. soldiers were faced with a massive task in the rugged mountains of the Middle East, they needed to use the rudimentary tactics of Afghani horse soldiers in order to complete their mission. According to the trailer, their story was only recently declassified.
Directed by Nicolai Fuglsig, 12 Strong also stars Michael Shannon (Man of Steel), Trevante Rhodes (Moonlight), Elsa Pataky (The Fate of the Furious), Taylor Sheridan (Hell or High Water), and Michael Pena (Ant-Man). The movie arrives in theaters on Jan. 19, 2018.