The King And Queen Motorcycle Seats That Fetched A Modest Price On American Pickers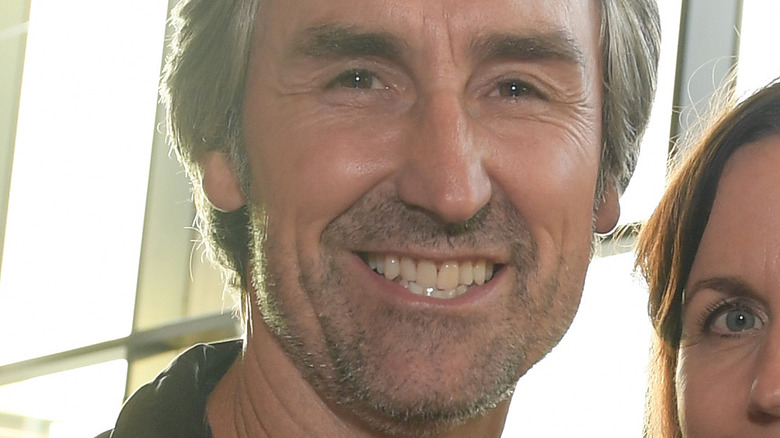 Jason Kempin/Getty Images
What is it about vintage motorcycles that gets Mike Wolfe's engines revving on "American Pickers?" Motorcycles represent the ultimate idealism of American freedom. Back in the day, you could hop on your bike and hit the open road with nary a care in the world. It's why the lifestyle was represented in such a way in films like "Easy Rider" and "On Any Sunday." People felt like they were truly free on top of one of these hogs, and it's a big reason why Wolfe has made it his life goal to collect, restore, and sell as many of these antique bikes as he can find.
That's why he was utterly flabbergasted in Season 12's "Escape to Motor Mountain." Wolfe and Frank Fritz get a call from Danielle Colby about a guy with an old shop filled to the brim with motorcycles and parts. They naturally drive over as fast as they can, and when they get there, they stumble upon some truly unique pieces they paid a modest price for. 
Wolfe paid a few hundred dollars for a set of king and queen motorcycle seats
There are all kinds of cool motorcycles and motorcycle parts in the seller's building, but out of all the mufflers and frames, the thing that catches Wolfe's eye is a king and queen seat. This is basically a two-seater piece that would allow two people — the motorcycle driver and a passenger — to sit on the vehicle simultaneously. It's named a king and queen seat because the one driving the motorcycle was usually a man with his wife or girlfriend on the passenger seat riding along. 
When Wolfe finds the first one, he buys it for $75. At that point, something extraordinary happens: he keeps finding more king and queen seats that he's interested in buying. The second one he also purchases for $75, but for the two after that, he has to up the price to an even $100 a piece. He's more than happy to shell out the cash and walks out of there with a handful of seats for his trouble.
While Wolfe was certainly happy to get his hands on the seats, he was probably even gladder he didn't have to spend tens of thousands of dollars, like he did on one excursion where he purchased two motorcycles for $40,000.