Casey Affleck, Alfonso Cuarón Teaming For Horror TV Series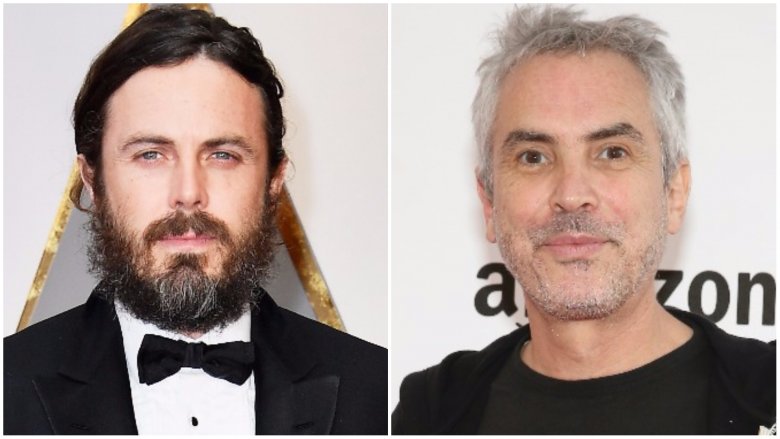 Getty Images
Two prestigious Oscar-winning filmmakers are teaming up for TV with a secretive new project, Deadline has reported.
Actor Casey Affleck and director Alfonso Cuarón are working together with the Anonymous Content production company to bring a horror drama to television, which according to Deadline will follow the origins of a cult. Cuarón will write and direct the series, with Affleck acting as producer and star.
The project is currently being shopped around to a variety of networks, and is said to be attracting interest. Beyond the potential premise, not much is known about the series, but it's exciting to see these two collaborating on any project, television or not.
Affleck recently won an Academy Award for Best Actor for his performance in the Kenneth Lonergan movie Manchester by the Sea, while Cuarón earned his Oscars for directing and editing the 2013 film Gravity. 
Affleck has yet to make a real foray into TV, though he has been developing a series about the Lewis and Clark expedition for some time. Production on that project has stalled. Cuarón's most recent TV project, the NBC series Believe, was canceled after two months with one episode left unaired in the US. 
Affleck's next onscreen projects include the Robert Redford co-starring Old Man and the Gun, and the filmmaker is also preparing for the 2018 release of his directorial debut, the survival drama Light of My Life, which he wrote and starred in.
We'll have more from this new series, like a title and a network, as the details come together.