Lady Dynamite Season 2 Trailer Released By Netflix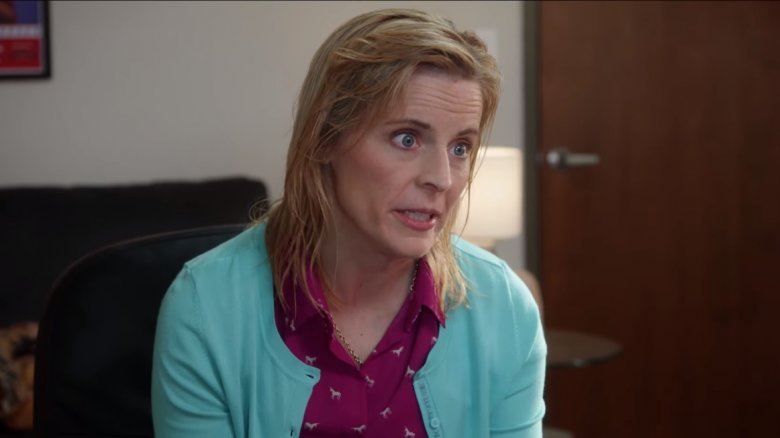 Netflix is exploding through the looking glass in the punchy new trailer for the second season of Lady Dynamite.
A super-meta comedy show with an explicit mission to destigmatize mental illness, the trailer for the next episodes of Lady Dynamite sees star Maria Bamford preparing to... launch a Netflix show with an explicit mission to destigmatize mental illness. 
This sort of "making a show about the show we're making" conceit has been done before on a diverse array of shows ranging from Seinfeld to Supernatural, so it's not so much the idea that looks so fun as the profane and hilarious execution.
From the trailer, it looks like the second season will pick up where the previous left off, with Maria continuing to put her life and career back together after a devastating mental breakdown, mining her past for material and turning tragedy into triumph with the help of a revolving door of Hollywood's most successful psychopaths.
The trailer also runs down the new and returning cast, highlighting season one players Ana Gasteyer, Fred Melamed, Ólafur Darri Ólafsson, Mo Collins, Mary Kay Place and Ed Begley Jr. alongside new additions Andy Samberg, Judy Greer, Weird Al Yankovic, Fred Armisen, and David Spade.
Created by Arrested Development's Mitch Hurwitz and South Park's Pam Brady, Lady Dynamite's first season debuted with 12 episodes in May 2016 to critical acclaim. In addition to being a show that deals with mental illness in a disarmingly direct way, it shares a tone with fellow Netflix offering Bojack Horseman as a series portraying show business as the most aggressively strange industry in the world.
Lady Dynamite's eight-episode second season will premiere all at once on Netflix on November 10.