Showtime Releases First Teaser For The Chi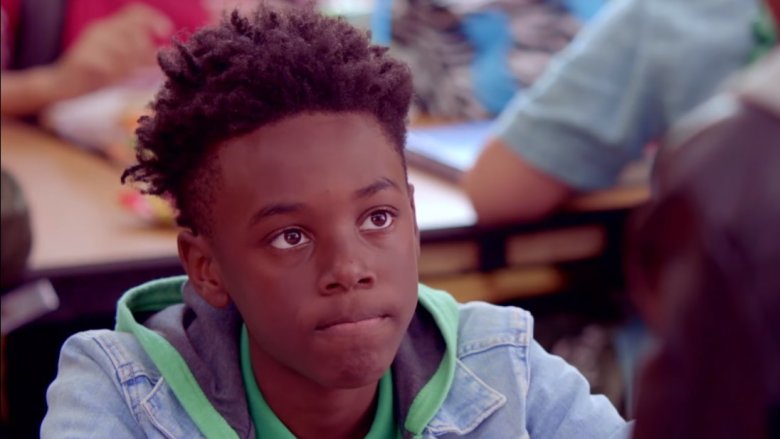 Showtime is breezing through the Windy City in the first teaser for its upcoming hour-long drama series The Chi.
The kinetic and moody teaser doesn't suggest a lot about the plot of the series, but it does thoroughly establish the Chicago setting and the series' vibe, highlighting the agonies and ecstasies of life in the so-called second city. True to its name, the series is being produced entirely within the borders of Chicago.
The teaser also introduces the series' ensemble cast, residents of Chicago's south side who lead separate lives that are brought together by coincidence. The characters introduced are Brandon (Jason Mitchell), Jerrika  (Tiffany Boone), Ronnie (Ntare Guma Mbaho Mwine), Jada (Yolonda Ross), Emmett (Jacob Latimore), Kevin (Alex R. Hibbert), Detective Cruz (Armando Riesco), and Coogie (Jahking Guillory). Steven Williams of It, The Leftovers, and Supernatural as well as Sonja Sohn of The Wire fame are also slated to appear in recurring roles.
The Chi is created and executive produced by Master of None writer Lena Waithe, who became the first black woman to win an Emmy for writing in a comedy series with her season 2 episode of the series, "Thanksgiving". Waithe also plays the character Denise on the Netflix show. In addition to her work on Master of None, Waithe has also written for Bones and co-created the webseries Hello Cupid.
The series is not the first time the network has explored stories from the city of Chicago, with its long-running series Shameless also being set in and heavily associated with the restless Midwestern city. But where Shameless explores the misadventures of one working-class white family, The Chi is poised to highlight the lives and trials of a number of mostly African-American residents on Chicago's south side.
Also serving as executive producers on The Chi are musician/actor Common, Divorce's Aaron Kaplan, and The Bridge's Elwood Reid. In addition to being an executive producer, Dope director Rick Famuyiwa is also directing the series' debut episode.
The Chi premieres on Showtime on January 7.