The Big Question Cobra Kai Fans Have About Johnny's Health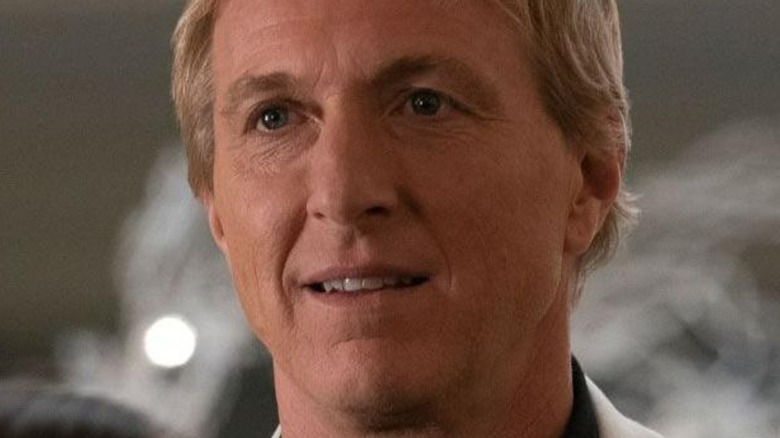 Netflix
As a sequel to the "Karate Kid" films, Netflix's "Cobra Kai" has excelled at bringing fresh faces into the spotlight. Over its four (eventually five) seasons, it has done a great job getting viewers invested in the lives of Tory Nichols (Peyton List), Miguel Diaz (Xolo Maridueña), and more as they begin their martial arts journeys and deal with all kinds of high school drama. However, for as often as these franchise newcomers end up at the forefront, "Cobra Kai" hasn't totally abandoned the old guard. After all, they're much of the reason why the series has found the remarkable level of success that it has.
In addition to showcasing a new generation of Cobra Kai and Miyagi-do students, "Cobra Kai" has brought back numerous names from the "Karate Kid" days. Arguably the most noteworthy are Daniel LaRusso (Ralph Macchio, but it could've been this Marvel star) and Johnny Lawrence (William Zabka), who, in some ways, have each come a long way since their teenage rivalry began in the 1980s, yet sometimes let the conflict of their youth get the best of them. Each still has some fight in them, and they haven't forgotten their training, but given their age, it should come as no surprise that they're not as spry as they were decades ago.
For two men in their 50s, Daniel and Johnny are in decent shape. Although, that hasn't prevented fans from questioning the health of the latter for a pretty obvious reason.
How has Johnny stayed healthy?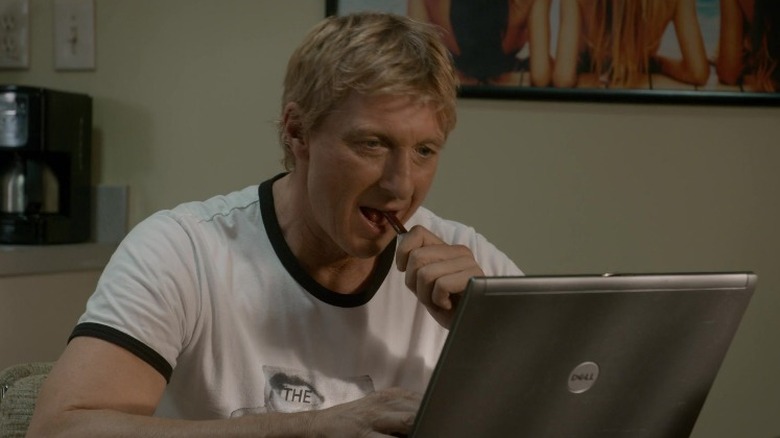 Netflix
Before "Cobra Kai" properly kicked off, Johnny Lawrence wasn't in the best place. Still broken up about his failures under Cobra Kai and defeated over his crumbling personal life, he let his health slip by the wayside. He partied every night, ate terribly, and drank alcohol on a consistent basis while working physically demanding jobs that do a number on the human body. Therefore, as Reddit user u/Certified_Cichlid asks, how has he stayed in shape this whole time without any dramatic weight gain or general injury? Many in the comment section attempted to explain this since the show hasn't directly addressed it.
Regardless of his lack of effort when it came to his own well-being, Johnny has managed to rise above most of his past mistakes and finally get himself back on track. To actor William Zabka, who has brought the character to life since 1984's "The Karate Kid," Johnny's story is one we can all learn from. "I think that there's something in all of us that are trying to make it work, and maybe that Johnny gives people a little something, a little inspiration. Maybe," Zabka said in an interview with Men's Health and considering all Johnny has overcome in his life, there's certainly some truth to that read of him and his journey.
Miraculously, Johnny's health didn't take the same downward spiral that the rest of his life did. One could imagine that if it did, he'd find a way to bounce back as he has in every other endeavor throughout "Cobra Kai."