Why Tim McGraw Doesn't Want To See Any More 1883 Flashbacks On Yellowstone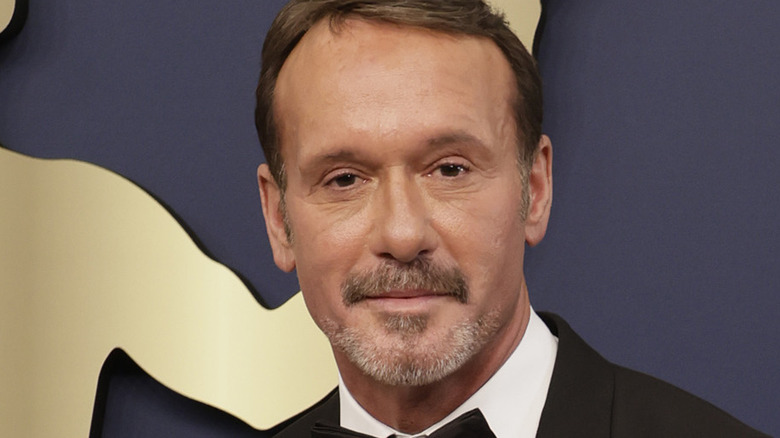 Frazer Harrison/Getty Images
As the origin story of "Yellowstone," "1883" follows John Dutton's great-grandparents as they traverse the Wild West as part of a wagon train searching for a new life — and land — along the Oregon Trail.
The Paramount+ prequel, which stars Tim McGraw and Faith Hill as James and Margaret Dutton, was released during Season 4 of "Yellowstone," where the original Paramount Network series used its prowess to promote "1883" via a pair of flashbacks spread out across the season. The strategy worked, and "1883" was a success.
Now that Season 1 of "1883" has ended, and the original cast is not expected to return for Season 2's spin-off "The Bass Reeves Story," fans may be wondering if they'll see the 19th-century Duttons in another flash from the past on "Yellowstone." The resounding answer is "no," if McGraw has any say in the matter.
During a recent roundtable interview that included Looper at the U.K. launch of Paramount+ — on which "Yellowstone" and "1883" are now available — McGraw revealed why he doesn't want to see any more "1883" flashbacks on "Yellowstone."
McGraw feels more flashbacks would 'water down' the series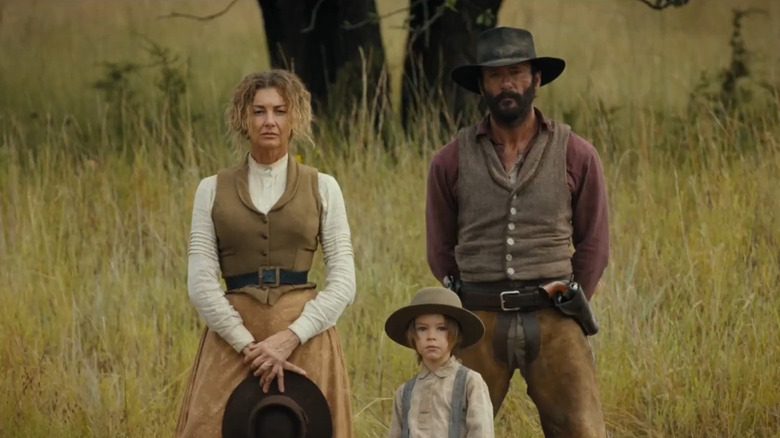 Paramount+
In the first flashback on "Yellowstone," fans were introduced to McGraw's "1883" character James. In the second reminiscence, the audience got a glimpse into the future of "1883," fast-forwarding about 10 years beyond the show — but leaving several unanswered questions. It's always possible another recollection could occur, but it's highly unlikely.
"I don't feel like [more] flashbacks would be a good thing," says McGraw. "I don't want to water down our characters. I feel like the show stood on its own so well, and those characters are such a part of us, that I'd hate to go back and sort of just piecemeal them together and revisit them in little segments. I don't know that I'd want to do that."
So, for now, fans will just have to be content with the way "1883" ended and look forward to the new season, "1883: The Bass Reeves Story," which has no set release date yet.
Paramount+ is now available in the United Kingdom, where you can watch all available episodes of "Yellowstone" and "1883."