Lena Headey Got Cut From Thor: Love And Thunder, And She's Still Getting Sued For It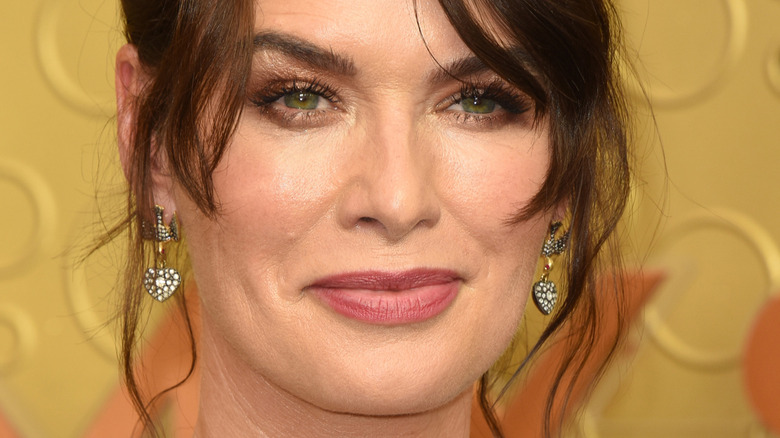 Kathy Hutchins/Shutterstock
"Thor: Love and Thunder" will be the next installment of the Marvel Cinematic Universe. Based on what we know from trailers and marketing spots so far, the film will follow the God of Thunder (Chris Hemsworth) as he partners with his former girlfriend, Jane Foster (Natalie Portman), as well as some old allies with Valkyrie (Tessa Thompson) and Korg (Taika Waititi), to take down the nefarious Gorr the God Butcher (Christian Bale). With a name that dastardly, you know he's up to no good, but one of the people involved with the movie currently making headlines won't even appear in the feature film. 
When audiences go to check out "Love and Thunder" on July 8, one of the faces they won't see is Lena Headey's. The former "Game of Thrones" actress was supposed to have a role in the film, but it ultimately ended up on the cutting room floor. It happens all the time in Hollywood, and normally, it wouldn't be a big deal, except now Headey finds herself in the midst of a lawsuit from her former agency for reportedly failing to pay commission on the "Thor" role as well as a couple of others. 
The U.K. agency YMU Drama (previously known as Troika) filed a lawsuit against the actress, claiming she owes them commission fees (via Variety). Specifically, the company claims she owes at least $500,000 for "Thor 4" as well as at least $300,000 for "9 Bullets" in addition to a substantial sum for "Rita," a Showtime dramedy that wasn't picked up for air. It's a sticky situation for all involved. 
Lena Headey vehemently denies she owes anything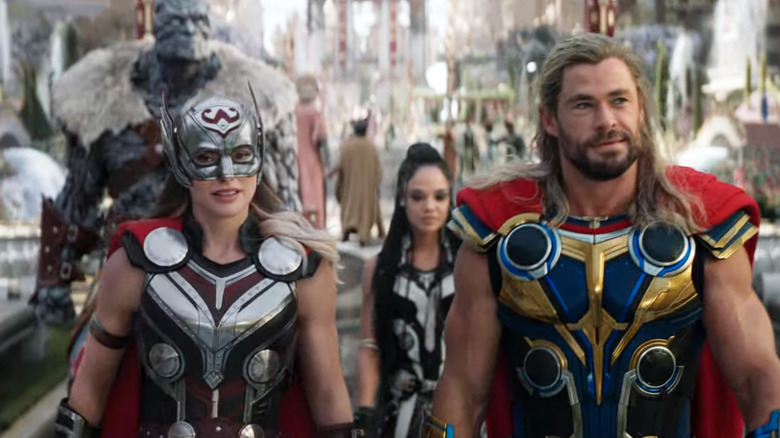 Marvel Studios/Disney
There's no information as to which character Lena Headey was supposed to play in "Thor: Love and Thunder," but at the end of the day, it doesn't matter. Actors who perform work for a production are still entitled to money that's owed them, and YMU Drama allegedly believes that some of that dough belongs to it. In fact, the company is seeking damages of up to $1.5 million for all of the projects Headey has had as of late. According to Variety, that figure entails "fees, damages for breach of contract, interest and reimbursement of legal fees."
Headey came out in her own defense to say she never had a contract with the agency or with her personal rep, Michael Duff. Headey's filings also claim that Troika was never her sole agent, seeing how she has representation through CAA in the United States. She goes on to state that the agency had no role to play in her landing the parts in "Thor: Love and Thunder" and "9 Bullets." Variety claims that director Taika Waititi approached her directly about appearing in "Thor." However, no explanation has been provided as to why her role was cut or whether fans will eventually see it down the line. 
Additionally, she claims that she was only paid $325,000 for "Rita" and that she's already paid $22,750 to Troika. YMU had not responded to Variety by the time the initial article came out, so this story is likely to play out further in the headlines as the weeks go on. Audiences can next see Headey in the miniseries "The White House Plumbers" as Dorothy Hunt, which is slated to come out later this year.