The Worst Criminal In Law & Order: SVU Season 10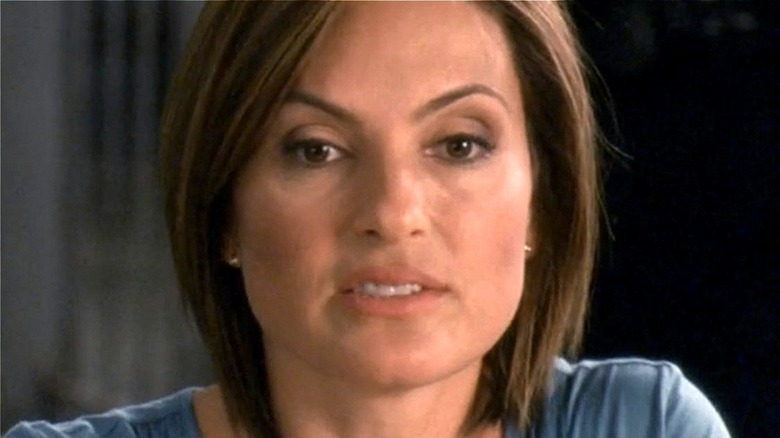 DFree/Shutterstock
The tenth season of "Law & Order: Special Victims Unit" aired between September 2008 and June 2009 on NBC, and like many "SVU" seasons it had a plethora of big-name guest stars. Carol Burnett played a former dancer. James Brolin played an ex-astronaut. Luke Perry and Julie Bowen played two parents who adopt a sexual assault victim's baby, (and the victim was played by Sara Gilbert). Episodes dealt with relatively unusual subjects for "SVU," like child soldiers and exotic animal trafficking. Altogether, season 10 was full of the most heinous people in society.
However, when it comes to the worst criminal the members of the SVU faced, it wasn't played by a big-name actor. In the Season 10 episode "Wildlife," veteran character actor and stunt performer Andrew Divoff, who starred in "Another 48 Hours" and "Air Force One," stepped in to give Stabler (Christopher Meloni), Benson (Mariska Hargitay) a real challenge.
Here's the worst criminal in "SVU" Season 10.
If you or anyone you know has been a victim of sexual assault, help is available. Visit the Rape, Abuse & Incest National Network website or contact RAINN's National Helpline at 1-800-656-HOPE (4673).
The violent animal smuggler Andre Bushido was the worst baddie the SVU dealt with in Season 10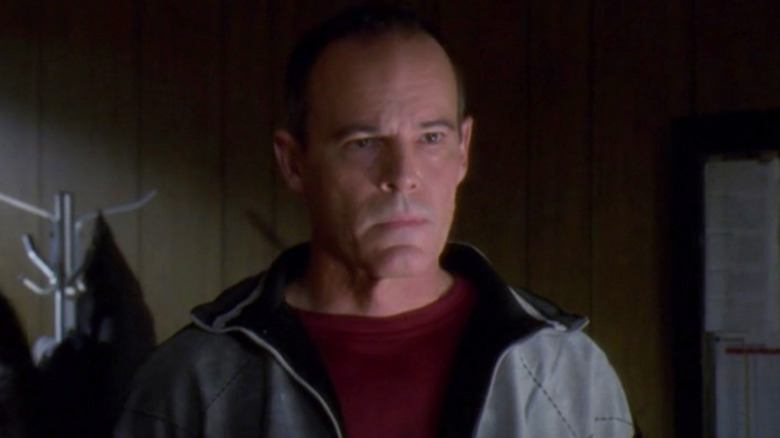 NBC/Hulu
To put it mildly, Andre Bushido is one of the most brutal criminals the SVU investigates in Season 10, or any season of for that matter. During the episode, Stabler is tasked with going undercover to infiltrate an animal smuggling ring, which Bushido runs. If it might seem odd that "SVU" would deal with animal trafficking as its subject matter, don't worry: Bushido is also a former human trafficker. 
Bushido has already killed thirteen people before Stabler starts investigating him. Once Stabler goes undercover he discovers Bushido's grim method of getting rid of difficult people: feeding them to the exotic animals that he traffics. He feeds a young aspiring model to a tiger. Later, after the model's boyfriend, a rapper named Gots Money, gets brought in for questioning, Bushido feeds him to a hyena (by somehow sneaking it into Gots Money's Manhattan apartment).
Then, when Stabler breaks one of Bushido's rules by meeting with Benson (Mariska Hargitay), (who pretends to be a sex worker to avoid suspicion), Bushido responds by shooting him twice and leaving him for dead. That makes it all the more satisfying when the SVU brings Bushido down.
All in all, Bushido is a ruthless psychopath who has the unusual distinction of almost killing one of the show's main characters. No other criminals in Season 10 can top that.