Seinfeld Fans Debate The Dumbest Thing George Ever Did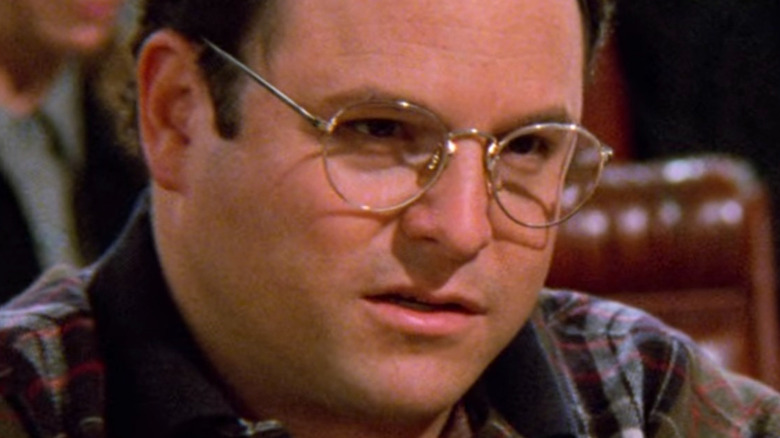 NBC
George Costanza — what a complex fellow. For nine seasons, Jason Alexander played the character to perfection on "Seinfeld." George's neuroses revolved around everything, including his career, parents, and love life. His pessimism and selfishness were the detriment to most of his relationships, as he often ended things with women based on the most superficial complaints. When it came to work, George often wanted to put in the least amount of work required to collect a paycheck, which led to ridiculous ideas like taking a nap under his desk or pretending to be annoyed to look busy.
Our favorite baldie did so many idiotic things during those nine seasons, and he might just have made the worst decisions of the foursome. Jerry (Jerry Seinfeld) wasn't one to panic like George; Elaine (Julia Louis-Dreyfus) was more understanding with her partners, and Kramer (Michael Richards) might have been the brightest of the bunch. George's paranoia and schemey nature made for some genuinely dumb decisions, and it's almost impossible to pick his most outlandish choice or moment from nine years. Fans have debated the dumbest thing George ever did online, and while there wasn't a clear winner, there was definitely a handful of moments that longtime viewers felt were worse than most.
The Season 6 peach pit incident might be George's dumbest move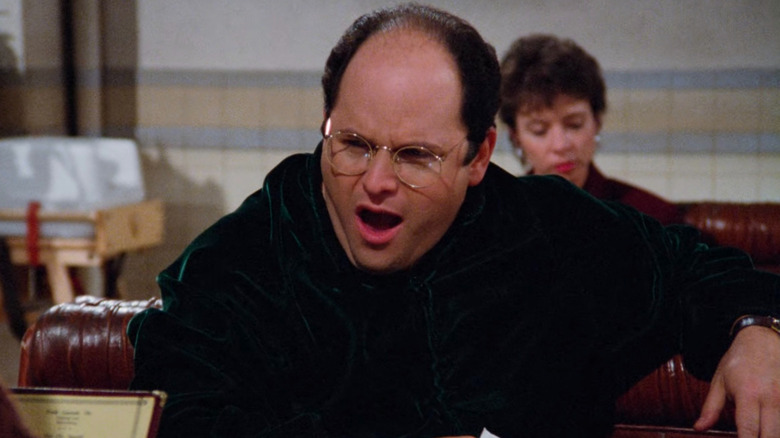 NBC
In a post shared to the "Seinfeld" subreddit, one fan of the show asked users what the dumbest thing George ever did was and then jokingly asked why it was breaking up with Paula (Christa Miller) over the peach pit? In Season 6, Episode 19 ("The Doodle"), George dates Paula, who is extremely laid back and doesn't care about people's looks. After getting over the fact that Paula doesn't find him attractive but instead endearing, George embraces the relationship, and the two really hit it off. Eventually, he breaks up with her after she sucks on a peach pit he discards on the table at Monk's. George is so disgusted by this move that he cannot fathom staying with Paula, and he doesn't. It's a completely ridiculous move, which almost 400 "Seinfeld" fans agreed with on the Reddit thread.
The most popular response in the comments was from u/Jquick72, who said George's dumbest move was turning down the offer from NBC for the "Jerry" pilot. "He really thought he could negotiate more money when him and Jerry have no experience?" the Redditor asked. Several hundred "Seinfeld" fans agreed and began joking about Ted Danson in the comments below.
The dumb George moments are never-ending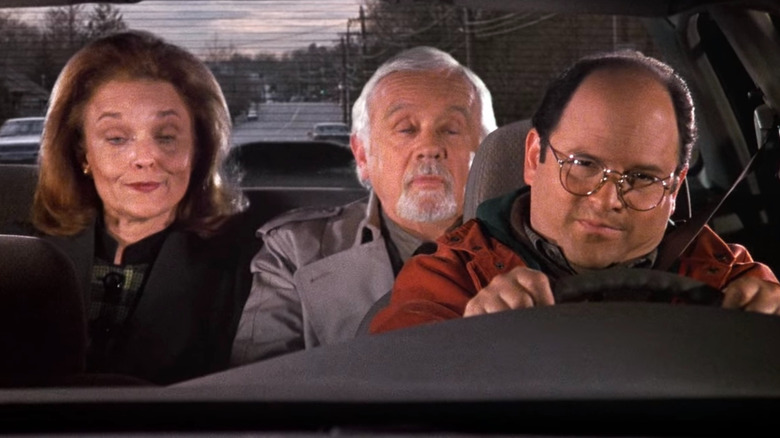 NBC
Another stellar dumb George moment that was popular in the Reddit thread was his decision to drive Mr. and Mrs. Ross (Warren Frost and Grace Zabriskie) to his house in the Hamptons that didn't exist. George took the gag entirely too far, and there was no way for him to recover once the Ross' got into his car. Nevertheless, he drove several hours and even took them to an empty plot before caving and telling them the truth.
Redditor u/mattingly233 suggested George's dumbest move was when he told Marisa Tomei that he was engaged. George had absolutely no desire to marry Susan (Heidi Swedberg), and he could have ended it for a sure thing, with an Oscar winner no less. For some reason, George decided to tell the truth for once in his life, resulting in a punch to the face and more miserable days with poor Lily.
Some other very dumb George moments that fans agreed upon in the thread were when he touched a woman's shirt without asking (a different character played by Christa Miller); when he broke up with Karen (Lisa Edelstein) to pursue the masseuse who hated him, and when he ate a discarded eclair out of his girlfriend's mother's trash can. Oh, Costanza, you truly are a one-of-a-kind weirdo.