Who's The Boss? Sequel Series - What We Know So Far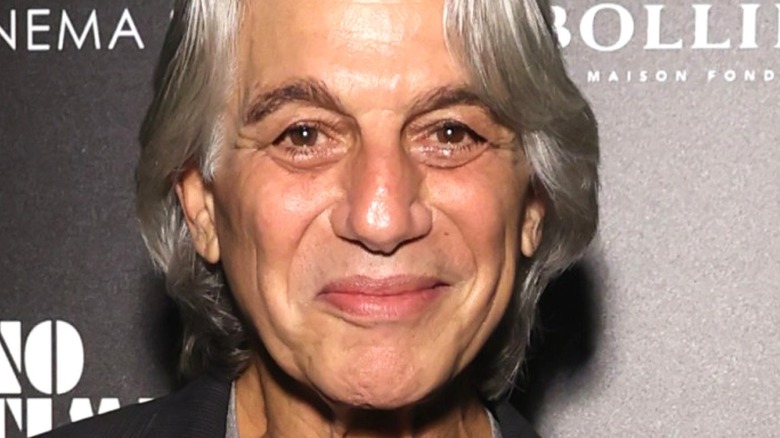 Cindy Ord/Getty
It looks like there's a brand new show around the bend for fans of the 1980s sitcom "Who's the Boss?" 
Viewers of the ABC original, which ran for eight seasons from 1984 to 1992, will recall that it had a fun time tweaking audience expectations and sitcom norms. The series featured Tony Danza as Brooklyn widower Tony Micelli, who is taking community college courses to prepare for the next stage of his life after his professional baseball career was ended due to an injury. There, he bumps into divorcée Angela Bower (Judith Light), an advertising executive looking for a housekeeper to take care of her large Connecticut home, as well as her young son, Jonathan (Danny Pintauro). 
Tony impulsively packs up his life, grabs his big blue van, and pulls his tomboy daughter Samantha (Alyssa Milano the actor, not the spaceship from "Guardians of the Galaxy") from school, and pins his hopes on landing the job at Angela's place. While Angela initially has major misgivings about Tony's abilities, her man-hungry mom Mona (Katherine Helmond) likes Tony and hires him on the spot behind her daughter's back. Cue eight seasons of unconventional childrearing, personal growth, and percolating romance between Angela and Tony.
Per The Hollywood Reporter, Sony has been working to get a sequel series to the show together since 2020. And now it looks like that may be coming to fruition. This is what we know so far about the "Who's the Boss?" sequel series.
The show is slated to be a Freevee original
Per a June 28 report from The Hollywood Reporter, the thus-far untitled "Who's the Boss?" sequel series will have a home on the Amazon Freevee service (formerly IMDb TV). The ad-supported network hosts a plethora of free-to-stream-with-ads content, including original programming. There's no word yet as to when it will debut.
This sequel series will also help answer the question of what the cast of "Who's the Boss?" is up to these days. The Hollywood Reporter states that Alyssa Milano and Tony Danza will return as daughter-father duo Samantha and Tony. Surprisingly, there's no word about Danny Pintauro and Judith Light joining the cast, while Katherine Helmond, who played Mona, passed away on February 23, 2019. Since a major part of the original series revolved around the will-they-or-won't-they relationship between Tony and Angela — which eventually culminated in the twosome becoming an item during Season 8  — Light's absence leaves a big question mark hanging over the series. However, according to THR, it sounds like there is no official word either way on their involvement, so we could see them join the series at a later date.
Though no additional cast members have been announced as of press time, the show has added two head writers and co-executive producers. Mike Royce and Brigitte Muñoz-Liebowitz, both formerly of the Netflix reboot of "One Day at a Time," will head up the series. Norman Lear, who produced the original series, will also produce.
Samantha and Tony will be back, but where's Angela?
According to a brief plot synopsis in The Hollywood Reporter, the sequel series will pick up with the Micellis thirty years after "Who's the Boss?" ended. Tony and Samantha now live together in Angela's suburban home with Samantha's children. That is certainly an interesting detail, as it raises a few questions, namely: Why are Tony and Samantha still living in Angela's home? And if Judith Light doesn't come back for the sequel series, we'll be very curious to know what happened to Angela and why she seemingly left her house to the Micellis.   
Tony is retired from both housekeeping and coaching baseball, while Sam is a single mom — which once more puts Tony in charge of helping raise some kids. Naturally, this batch will be different from Jonathan and Sam, and the show's logline suggests it will mine its humor from the differences between Tony, Sam, and her children and the generational gaps that lie between them. There's no word as to what happened to Hank Thomopolis (Curnal Achilles Aulisio), whom Samantha married during Season 8, but it's safe to assume that the kids are from her marriage to him. Fans will have to keep their eyes peeled for more details as they develop.